PHOENIX — Phoenix police said an officer has died after being hit by a car while investigating a car crash near 75th Avenue and Indian School Road.
The officer was rushed to the hospital in extremely critical condition Thursday morning and died at the hospital, the Phoenix Police Department said. The officer was identified as 51-year-old Paul Rutherford, a 22-year veteran with the Phoenix Police Department.
Police said the collision happened just before 8:30 a.m. Rutherford was out of his car investigating another wreck when he was struck.
Police said Rutherford was crossing Indian School Road to respond to a priority radio call across the street when he was hit by a 2015 Ford Expedition traveling eastbound.
The 40-year-old driver of the Expedition remained at the scene, and she was not impaired when the crash happened, police said.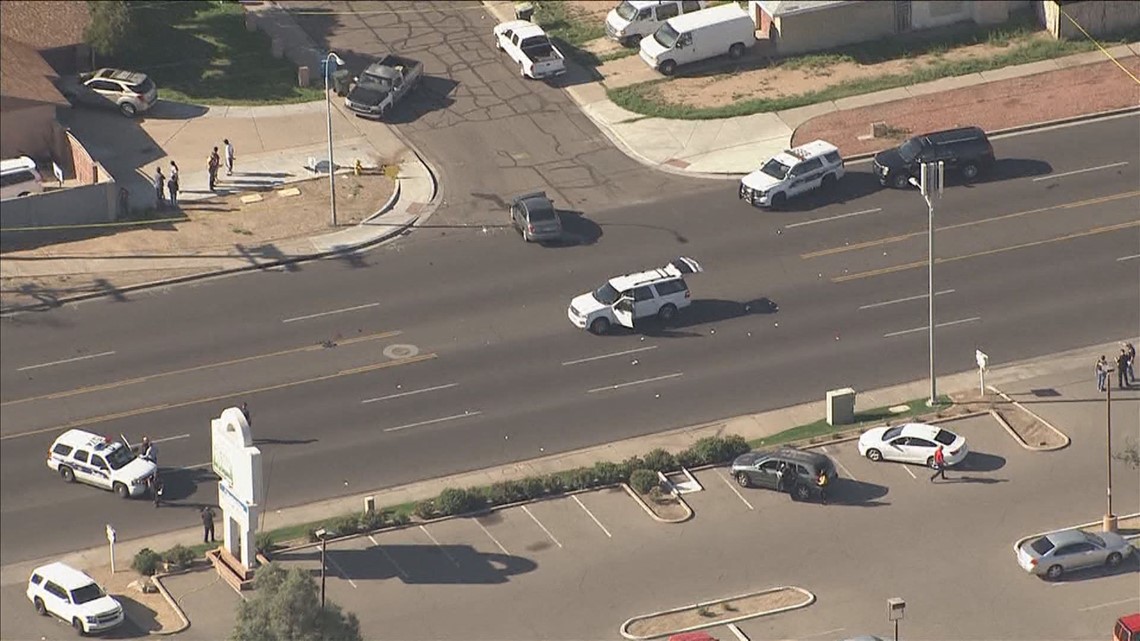 Alma Pineda, 17, was in the original car crash that Rutherford was responding to. Pineda said Rutherford was very kind, consoled her and hugged her.
Rutherford leaves behind his wife and his two adult children.
Arizona Governor Doug Ducey ordered flags at half-staff to honor the fallen officer.
"Arizona's deepest sympathies go out to the family and loved ones of Phoenix Police Officer Paul Rutherford," Ducey said. "This tragic incident provides yet another example of the dangers faced by law enforcement every day to keep us and our communities safe. Our prayers are with the Phoenix Police Department family and the entire law enforcement community as Arizona mourns this loss."
Rutherford is the 39th Phoenix officer to die in the line of duty, Chief Jeri Williams said Thursday.