ARIZONA, USA — Higher humidity has arrived, which is encouraging our chance for rain through Thursday. Southwesterly winds are pulling tropical moisture into our atmosphere for the next couple of days, bringing us a short window of opportunity for some beneficial rain.
Rain will be extremely light across the lower deserts on Tuesday evening and not everyone will see the rain.
Wednesday will bring the best chance for rain with the highest coverage of storms, however, chances for the Valley look like they will be limited to the morning hours.
It is looking like Yavapai and Coconino will see the best chance of rain for Wednesday followed by a slight chance on the Colorado Plateau for Thursday.
Temperatures will remain below 110 through Friday but will return to the 110-112 range late in the weekend and early next week.
Rain starts to reappear in the forecast over the weekend with a chance of rain showing up in southeastern Arizona and the White Mountains on Sunday.
WEDNESDAY: 87/102 slight chance of rain
FRIDAY: 83/107 hot & sunny
SATURDAY: 82/109 hot & sunny
SUNDAY: 86/112 hot & sunny
MONDAY: 89/110 slight chance of rain
TUESDAY: 87/110 slight chance of rain
PHOTOS: 2021 Weather and Landscape shots from the 12 News Weather Watchers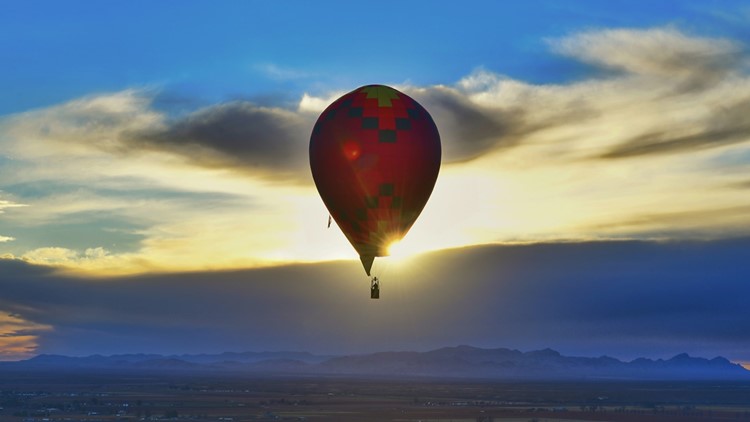 Arizona has seen its fair share of severe weather. Here is a compilation of videos from various storms across the Grand Canyon state on our 12 News YouTube channel.

If you see storms, dust, beautiful sunsets, and more and you can safely do so, please share your photos and videos with us in the 12 News app, at pictures@12news.com, or on social media using the hashtag #BeOn12.