ARIZONA, USA — The Valley is waving goodbye to the 70s for a bit, following a cooler stretch of weather. This is happening as high pressure takes hold over the western United States. Highs statewide will be closer to average this weekend.
Conditions will be a bit breezy Friday and Saturday, as wind in the lower deserts blows anywhere from about five to 15 mph. Wind gusts on Saturday could reach about 20 mph.
Another disturbance will move through Utah on Sunday which will pop up a mix of sun and clouds for us but won't provide us with any showers.
The rest of the week will end up quiet with temperatures running near our seasonal averages.
Our next chance for showers won't arrive until the following Sunday. Enjoy the drier fall weather!
FRIDAY: 57/84 Sunny & breezy
SATURDAY: 61/90 Sunny & breezy
SUNDAY: 65/88 Partly sunny
MONDAY: 60/84 Mostly sunny
TUESDAY: 59/83 Mostly sunny
WEDNESDAY: 60/86 Partly sunny
THURSDAY: 62/89 Mostly sunny
PHOTOS: 2021 Weather and Landscape shots from the 12 News Weather Watchers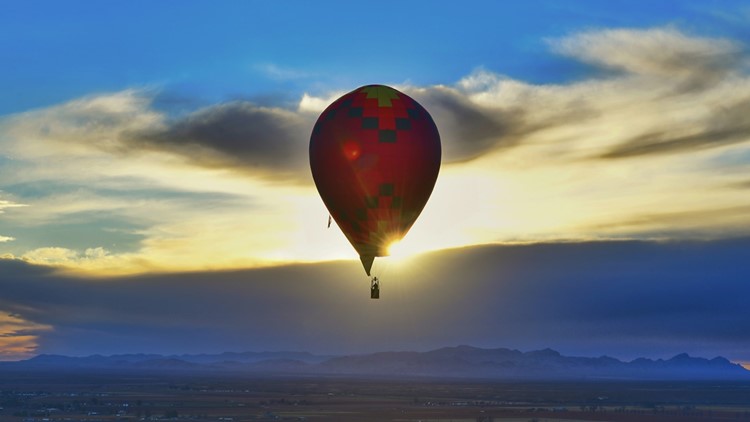 Arizona Weather
Arizona has seen its fair share of severe weather throughout the state. Watch a compilation of videos from various thunderstorms, floods, and fires from across the Grand Canyon State on our 12 News YouTube channel here.
If you see storms, dust, beautiful sunsets, and more and you can safely do so, please share your photos and videos with us in the 12 News app, at pictures@12news.com, or on social media using the hashtag #BeOn12.