PHOENIX — Our overall weather pattern will remain in place for a few more days with temperatures running a few degrees above our seasonal averages, but another spike in temperatures is expected by midweek.
We will find some passing clouds for the afternoon hours primarily north of I-40 on Monday and Tuesday; unfortunately there will be nearly a zero chance of showers associated with the cloud cover in far northeastern Arizona.
The High Country can expect another day of strong winds with gusts of 30-35 mph on Monday, but those wind gusts will settle to 20 mph for the rest of the work week.
There are critical fire weather dangers for northeastern Arizona on Monday.
Phoenix will have a chance of hitting the 100° mark Wednesday through Saturday.
Another strong trough is forecast to approach the Desert Southwest over the upcoming weekend. This will do two things for Arizona: first it will strengthen our winds over the weekend; second, it will push our temperatures from the triple digits on Saturday to the lower 90s by Sunday.
Fire weather dangers continue to be a big concern even with the weaker winds
MONDAY: 68/95 sunny & windy
SATURDAY: 71/100 sunny & windy
PHOTOS: 2021 Weather and Landscape shots from the 12 News Weather Watchers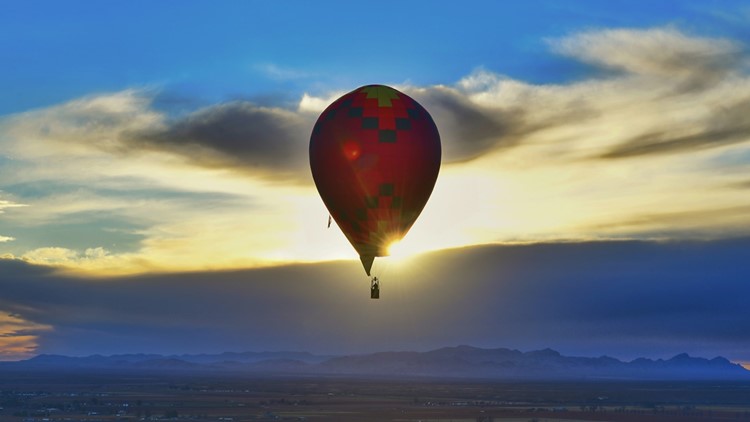 Arizona has seen its fair share of severe weather. Here is a compilation of videos from various storms across the Grand Canyon state on our 12 News YouTube channel.

If you see storms, dust, beautiful sunsets, and more and you can safely do so, please share your photos and videos with us in the 12 News app, at pictures@12news.com or on social media using the hashtag #BeOn12.