PHOENIX — Our daytime highs and overnight lows will be a bit above average for the start of our week, but changes are coming along later this week in the form of a slow moving low pressure system.
Low pressure will make its way from the Pacific Northwest to southern California by Thursday bringing cooler temperatures, more clouds and wind to Arizona by the middle of the week.
We will enjoy temperatures in the low 80s around the lower deserts on Monday while the mercury climbs to the 50s, 60s and even 70s in the higher elevations.
There will be a good deal of cloud cover over southern and southeastern Arizona; we will see clouds streaming overhead in the Valley too.
The High Country will have to deal with strong gusty winds on Monday and Tuesday; wind gusts will top out around 40 mph on Monday and could peak at 50 mph on Tuesday. These strong winds along with low humidity will increase our fire weather dangers for those days.
We do have a chance of some rain showers in southeastern Arizona as well as the eastern High Country on Tuesday.
The winds will be weaker by Wednesday while our rain chances start to climb just a bit. There will be a slight chance of rain in the Valley on Wednesday, Thursday and possibly Friday. There will be a better chance of rain in northwest Arizona and a mix of rain and snow in the High Country on those days.
The weather pattern will quiet heading into the weekend along with temperatures climbing a few degrees.
MONDAY: 62/83 variable cloudiness & breezy
TUESDAY: 56/77 mostly cloudy, windy
WEDNESDAY: 50/70 partly sunny, windy & slight chance of rain
THURSDAY: 49/67 partly sunny, breezy & slight chance of rain
FRIDAY: 48/69 partly sunny, breezy & slight chance of rain
SATURDAY: 48/72 mostly sunny
SUNDAY: 50/76 mostly sunny
PHOTOS: 2021 Weather and Landscape shots from the 12 News Weather Watchers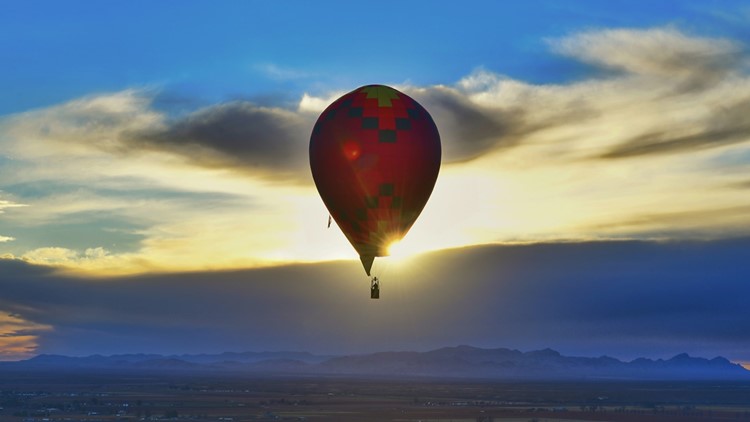 Arizona has seen its fair share of severe weather. Here is a compilation of videos from various storms across the Grand Canyon state on our 12 News YouTube channel.

If you see storms, dust, beautiful sunsets, and more and you can safely do so, please share your photos and videos with us in the 12 News app, at pictures@12news.com or on social media using the hashtag #BeOn12.