ARIZONA, USA — High pressure is going to keep triple digits in the forecast through Wednesday before temperatures tumble back to the double digits.
The average last 100-degree day in Phoenix is October 5. As of Tuesday, we've seen 102 triple-digit days so far this year, our average annual tally is 110.
The mercury is headed for the low 100s in the Valley and lower deserts on Wednesday under mostly sunny skies. We will be a bit breezy during the morning hours before the winds settle down for the afternoon.
Clouds will be on the increase Wednesday evening leading into a mix of sun and clouds for the rest of the week.
We are still watching for low pressure to develop to our west later this week; this may bring showers and thunderstorms back to Arizona before we close out the 2021 wet monsoon season. At this point, it looks like there will be a slight chance of rain around State 48 starting Thursday and continuing through at least Sunday.
The Valley's best chance for rain continues to show up on Sunday.
Even though Sept. 30 marks the final day of Monsoon 2021 the precipitation outlook is looking favorable for above-normal precipitation for parts of the state, especially the High Country, as we head into October.
WEDNESDAY: 77/103 Mostly sunny, breezy morning
THURSDAY: 78/99 Slight chance of showers & breezy
FRIDAY: 77/96 Slight chance of showers & windy
SATURDAY: 75/98 Slight chance of rain & breezy
SUNDAY: 76/96 Slight chance of rain & breezy
MONDAY: 75/97 Mostly sunny & breezy
TUESDAY: 75/97 Mostly sunny
PHOTOS: 2021 Weather and Landscape shots from the 12 News Weather Watchers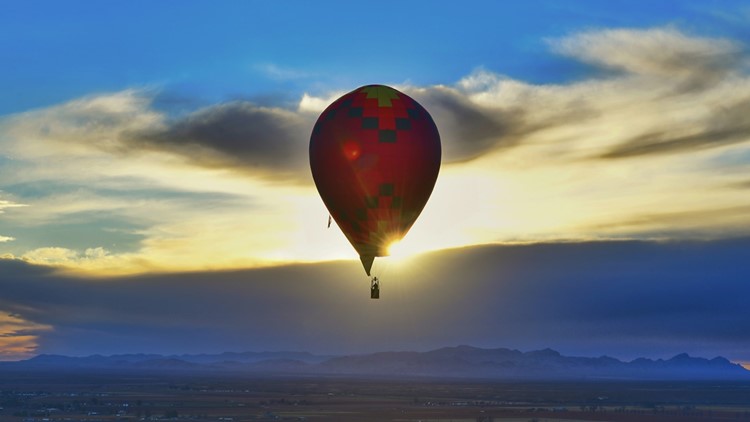 Arizona Weather
Arizona has seen its fair share of severe weather throughout the state. Watch a compilation of videos from various thunderstorms, floods, and fires from across the Grand Canyon State on our 12 News YouTube channel here.
If you see storms, dust, beautiful sunsets, and more and you can safely do so, please share your photos and videos with us in the 12 News app, at pictures@12news.com, or on social media using the hashtag #BeOn12.