PHOENIX — Critical fire weather conditions will be found in northeastern Arizona Friday, with low relative humidity and 35 mph gusts in northern Arizona. We'll even see 25 mph gusts again on Friday in the valley.
Temperatures will surge to the low 90s this weekend as a ridge pattern returns to the Desert Southwest, but another storm system and deep trough will be racing to the region early next week.
The mercury will plummet to the 70s for Monday and Tuesday with scattered showers move across Arizona. There will be a chance of rain for the Valley both days along with windy conditions. The high country could even see a rain/snow mix at times early next week. That cool down will be very short lived as we return to the 90s quickly for the second half of next week once again.
FRIDAY: 60/85 mostly sunny & breezy
SATURDAY: 62/92 sunny, warmer & breezy
SUNDAY: 63/93 mostly sunny & windy
MONDAY: 61/77 mostly cloudy, windy & chance of rain
TUESDAY: 57/76 partly cloudy & breezy, chance of rain
PHOTOS: 2021 Weather and Landscape shots from the 12 News Weather Watchers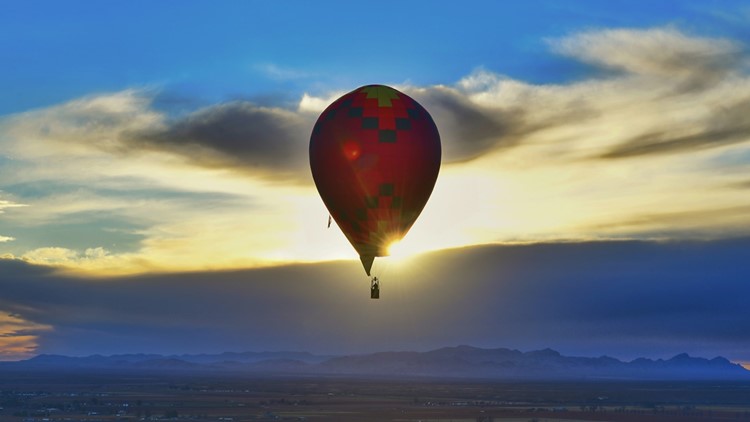 Arizona has seen its fair share of severe weather. Here is a compilation of videos from various storms across the Grand Canyon state on our 12 News YouTube channel.

If you see storms, dust, beautiful sunsets, and more and you can safely do so, please share your photos and videos with us in the 12 News app, at pictures@12news.com or on social media using the hashtag #BeOn12.