PHOENIX —
A low pressure system will push in showers across Arizona on Wednesday while also amplifying the winds. Thunderstorms will also be possible.
Far western Arizona will get the brunt of it. Heavy rain there could lead to flash flooding through Wednesday evening.
Unsettled weather will be dragged out through the remainder of the week as the low sluggishly slides eastward.
Valley rainfall totals are expected to stay below one-tenth of an inch.
Snow levels will lower to 5,000 feet by Thursday morning with 1-2" of snowfall possible for areas above 6,500 feet.
Statewide high temperatures Thursday will be running 10-20 degrees below average.
Warmer and sunnier weather will return for the weekend.
Make sure you have the 12 News app downloaded so you get the latest weather alerts sent straight to your phone.
WEDNESDAY -- 58/80 isolated shower
THURSDAY -- 51/73 chance rain
FRIDAY -- 51/72 isolated shower
SATURDAY -- 54/77 mostly sunny
SUNDAY -- 57/81 mostly sunny and warmer
MONDAY -- 60/81 bright
TUESDAY -- 57/83 sunny
PHOTOS: 2019 Arizona weather and nature pictures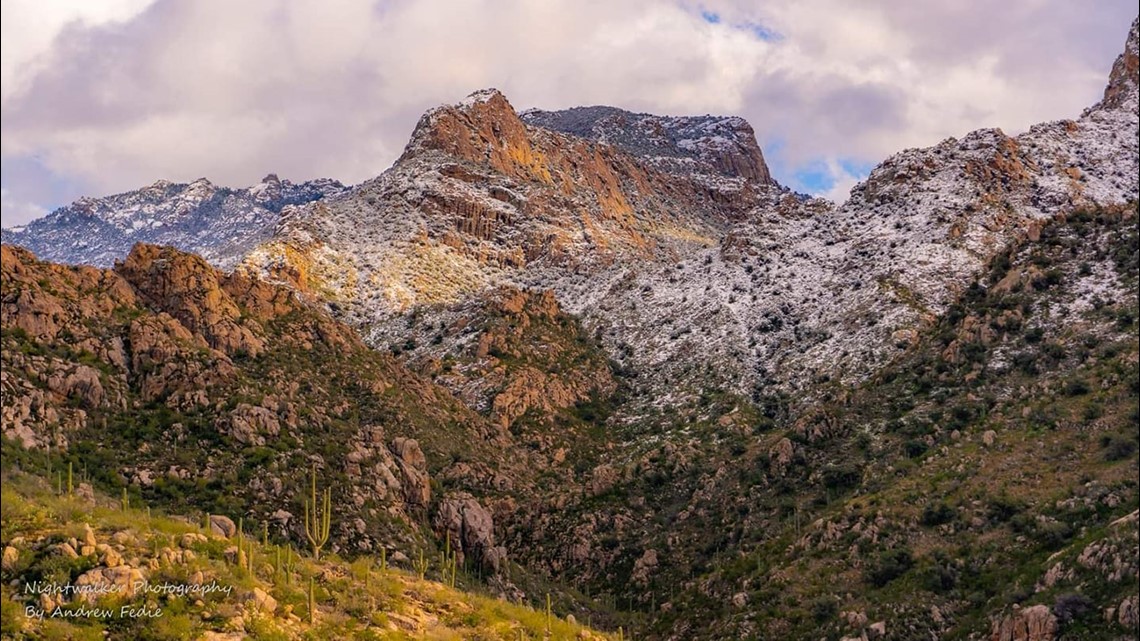 If you see weather and you can safely do so, please share your photos and videos with us at pictures@12news.com or on social media using the hashtag #BeOn12.
Download the 12 News KPNX app for Arizona weather updates:
iPhone: http://12ne.ws/iphone
Android: http://12ne.ws/android
RELATED:
Coming up on 12 News: Live streams and broadcast schedule