ARIZONA, USA — Arizona will continue to stay stuck in the mugginess as temperatures climb.
An ozone high pollution advisory has been activated for the Phoenix area for Tuesday and could get extended into Wednesday.
Monsoon storms that manage to spark on Tuesday and Wednesday will be mainly exclusive to the higher terrain. However, the Valley will hang on to a slight storm chance in the afternoon and evening hours of those days.
Flash flooding will remain a risk with any strong storm that ignites, especially since the soils are still so saturated right now.
Our monsoon pattern will perk up with even more energy and moisture during the final two days of the workweek and into the weekend.
Numerous monsoon showers and thunderstorms could fill in the Arizona radar by then, putting more of us in the danger zone again for flash flooding, lightning and damaging winds.
TUESDAY: 83/103 mostly sunny
WEDNESDAY: 82/104 slight chance of rain
THURSDAY: 85/105 slight chance of rain
FRIDAY: 87/102 slight chance of rain
SATURDAY: 86/101 slight chance of rain
SUNDAY: 81/101 isolated storm
MONDAY: 81/100 mostly sunny
PHOTOS: 2021 Weather and Landscape shots from the 12 News Weather Watchers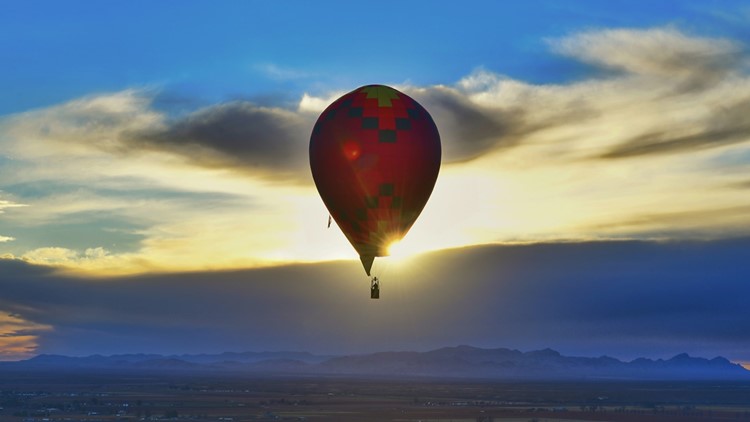 Arizona Weather
Arizona has seen its fair share of severe weather. Here is a compilation of videos from various storms across the Grand Canyon state on our 12 News YouTube channel.
If you see storms, dust, beautiful sunsets, and more and you can safely do so, please share your photos and videos with us in the 12 News app, at pictures@12news.com, or on social media using the hashtag #BeOn12.