ARIZONA, USA — The start of the workweek will be almost ten degrees cooler than how we end up finishing it off.
As high pressure slides into our state and strengthens throughout the week, you'll notice the mercury making it higher and higher in the thermometer.
Thursday could end up being the hottest day of the year yet for some locations, including Phoenix.
Sunshine will continue to be the sky story.
Breezy afternoon winds and very dry conditions will create an elevated fire weather threat early in the workweek and critical fire weather concerns at the end of the workweek.
Our ridge of high pressure will begin giving in on Friday, stirring up stronger southwest winds and over the holiday weekend, dialing down temperatures closer to daily averages for this time of year.
Please make sure you are following all fire restrictions this Memorial Day weekend.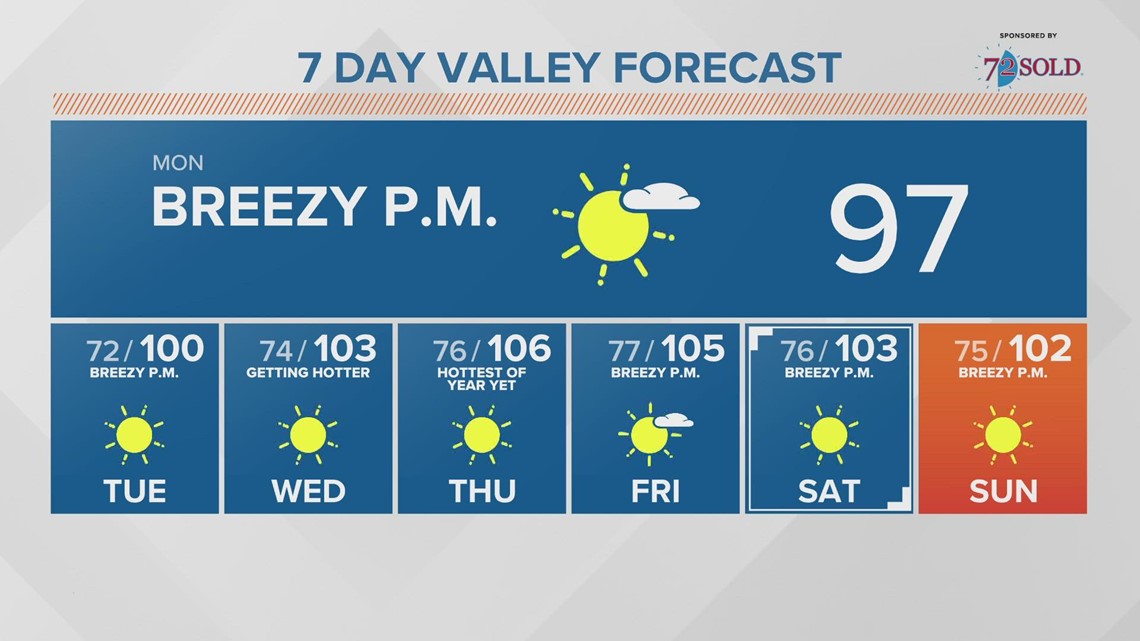 MONDAY: 70/97 Mostly Sunny & Windy
TUESDAY: 72/100 Sunny & Windy
WEDNESDAY: 74/103 Sunny & Breezy
THURSDAY: 76/106 Sunny, Breezy & Hotter
FRIDAY: 77/105 Mostly Sunny & Windy
SATURDAY: 76/103 Sunny & Windy
SUNDAY: 75/102 Sunny & Breezy
PHOTOS: 2021 Weather and Landscape shots from the 12 News Weather Watchers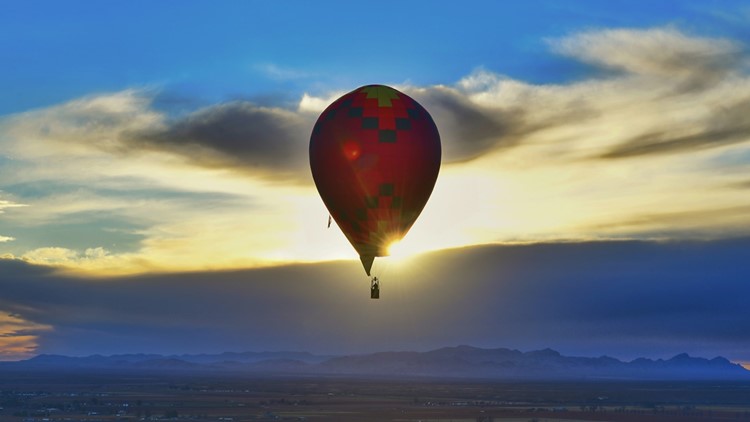 Arizona Weather
Arizona has seen its fair share of severe weather throughout the state. Watch a compilation of videos from various thunderstorms, floods, and fires from across the Grand Canyon State on our 12 News YouTube channel here.
Be sure to subscribe and see the latest in Arizona weather news and breaking weather emergencies throughout the Valley!
If you see storms, dust, beautiful sunsets, and more and you can safely do so, please share your photos and videos with us in the 12 News app, at pictures@12news.com, or on social media using the hashtag #BeOn12.