GOODYEAR, Ariz. — The Goodyear Police Department is looking for a hit-and-run driver they say struck and killed a 13-year-old boy riding his bike home from school Tuesday afternoon.
The crash happened near 182nd and San Gabriel drives around 2:45 p.m. police said.
In a letter to parents Tuesday, Estrella Mountain Elementary confirmed the boy, identified as Dylan Buensuceso, was an 8th-grade student at the school.
Officials said the boy was transported to the hospital where he later died from his injuries.
Frederick Buensuceso, Dylan's father, said he was told at the hospital Monday, after Dylan had died, about how the driver who hit his son left the scene.
"I was even more flabbergasted that somebody could just walk away from killing a child," Buensuceso said.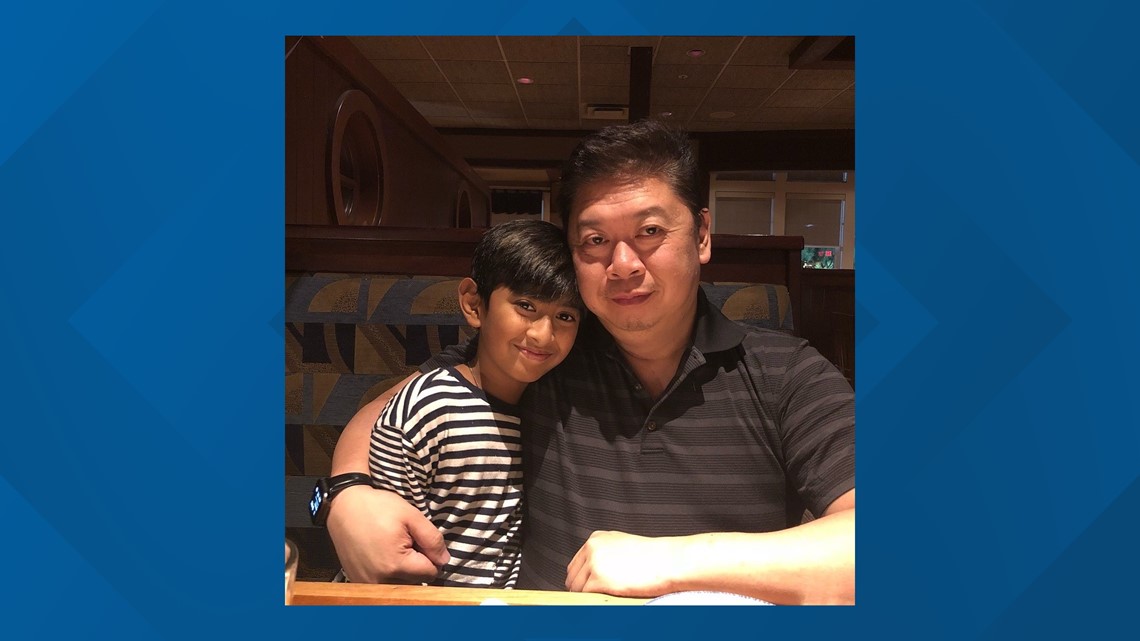 Police said the suspect's vehicle is described as a white, full-size Ford pickup truck with right front headlight damage. The driver is described as a Hispanic male wearing a long sleeve orange shirt. There may have been other passengers in the vehicle, according to police.
"I'm just holding my breath I just want this guy found and, you know, justice served," Buensuceso said.
Goodyear police are asking anyone who may have seen the damaged truck, the driver, or know anything related to this incident to call them at 623-932-1220.
"It's the, one of the worst things that a parent could go through, to bury his child," Buensuceso said. "I'm just urging everybody if you see somebody, don't hesitate to call."
A GoFundMe page has been created by the family to help pay for funeral expenses.
This is a developing story. Stay with 12 News for the latest updates.
Driving Safety Tips:
The Arizona Department of Transportation (ADOT) offers driving tips to help keep people safe on the road.
"There's always room for improvement when it comes to road safety," the department said on its website.
ADOT's suggestions include:
Don't speed or drive aggressively

Never drive while under the influence of substances

Avoid distractions while driving

Wear your seatbelt and make sure all passengers are doing the same

When an emergency vehicle is on the side of the road, move over

Stay extra aware in work zones

Be prepared for weather conditions that make driving dangerous
"Real-time highway conditions are available on ADOT's Arizona Traveler Information site at az511.gov, by calling 511, downloading the AZ 511 app and through ADOT's Twitter feed, @ArizonaDOT," the department said.
Up to Speed
Catch up on the latest news and stories on the 12 News YouTube channel. Subscribe today.