FLAGSTAFF, Ariz. - As rain fell on the Valley last night, inches of snow covered northern Arizona in the first storm for the 2017-2018 winter season.
Some parts of northern Arizona received close to 7 inches of snow overnight.
As of 5:30 a.m. Wednesday, the Flagstaff Airport recorded 4.7 inches of snow and Bellemont came in at 6.8 inches, according to National Weather Service in Flagstaff.
Workers with the City of Flagstaff cleared snow off roadways Wednesday morning.
Williams received 6 inches. Nearby at Bearizona, animals made good use of their fur coats.
And skiers and snowboarders are rejoicing. Arizona Snowbowl posted on Facebook to brag about the 14 inches of fresh "powder" they received overnight. NWS confirmed the total.
Here are some of the snowfall totals, according to NWS:
• Fort Valley: 6.9"
• Bellemont: 6.8"
• Munds Park: 6.2"
• Williams: 6"
• Parks: 6"
• Flagstaff: 2-5"
• McNary: 4.6"
• Pinetop-Lakeside: 3.5"
• Forest Lakes: 3"
• Prescott: Trace- 2"
• Show Low: 1"
PHOTOS: First measurable snow of the season falls in Flagstaff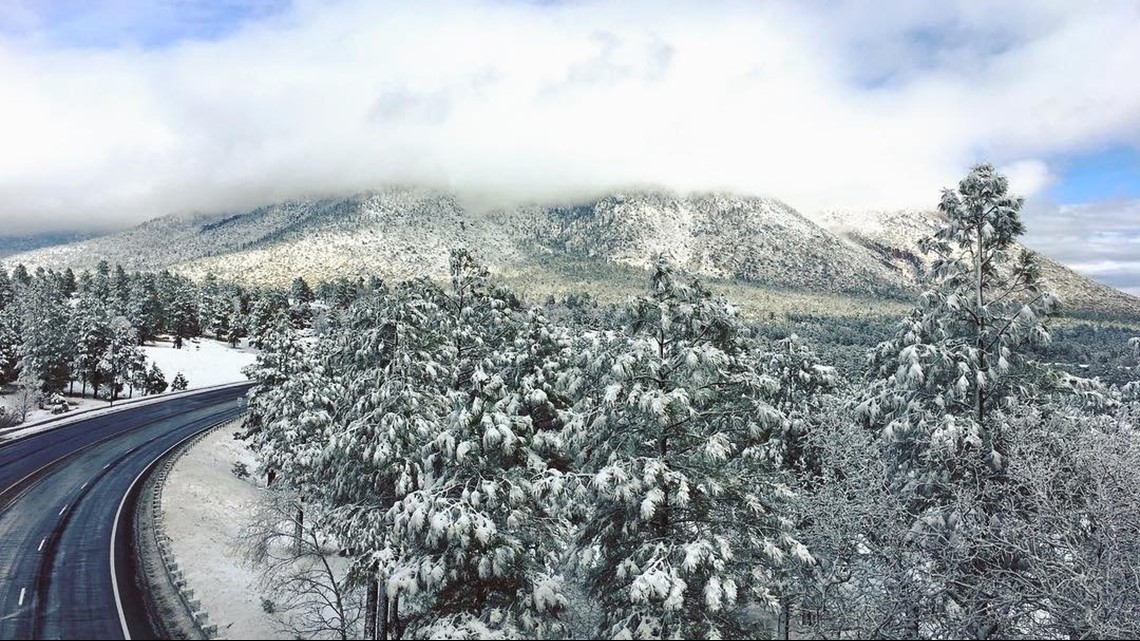 RELATED: First winter storm of 2018 drops over half-inch of rain in some Phoenix areas