ARIZONA, USA — Zeroes on the monsoon meter have been a common theme this summer.
There has been no monsoon moisture, even up in the mountains!
Instead, our summer has been marked by scorching temperatures, breezy afternoons and an increased fire risk.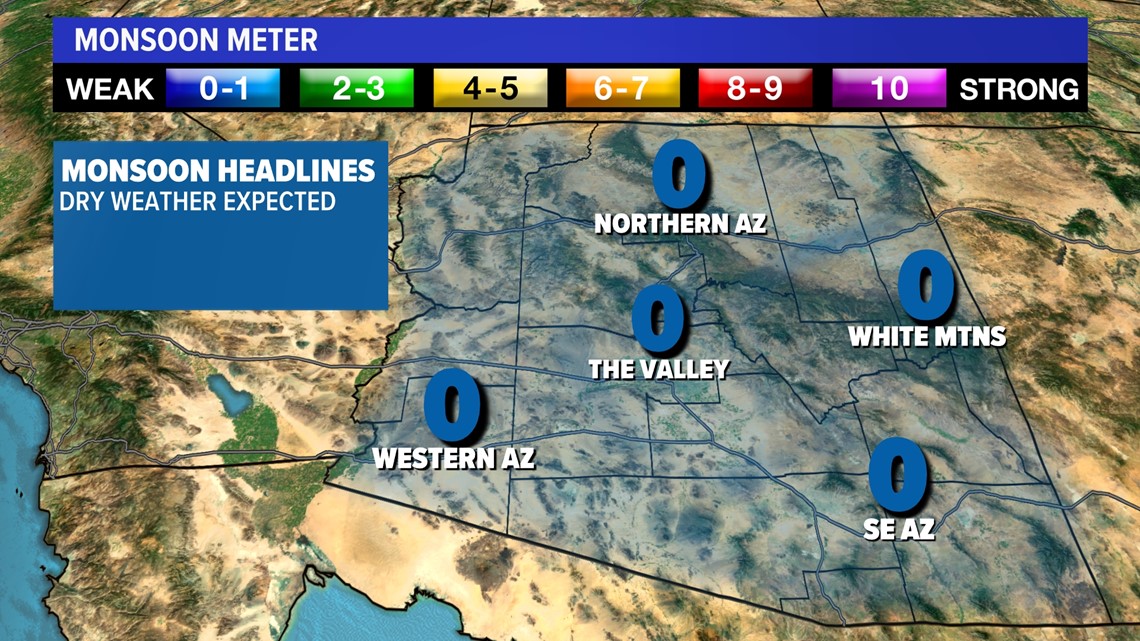 You may be wondering, where is the monsoon moisture? Is this delay normal? The short answer is YES.
Typically Phoenix sees its first 0.01" around July 7th and its first 0.1" by July 16.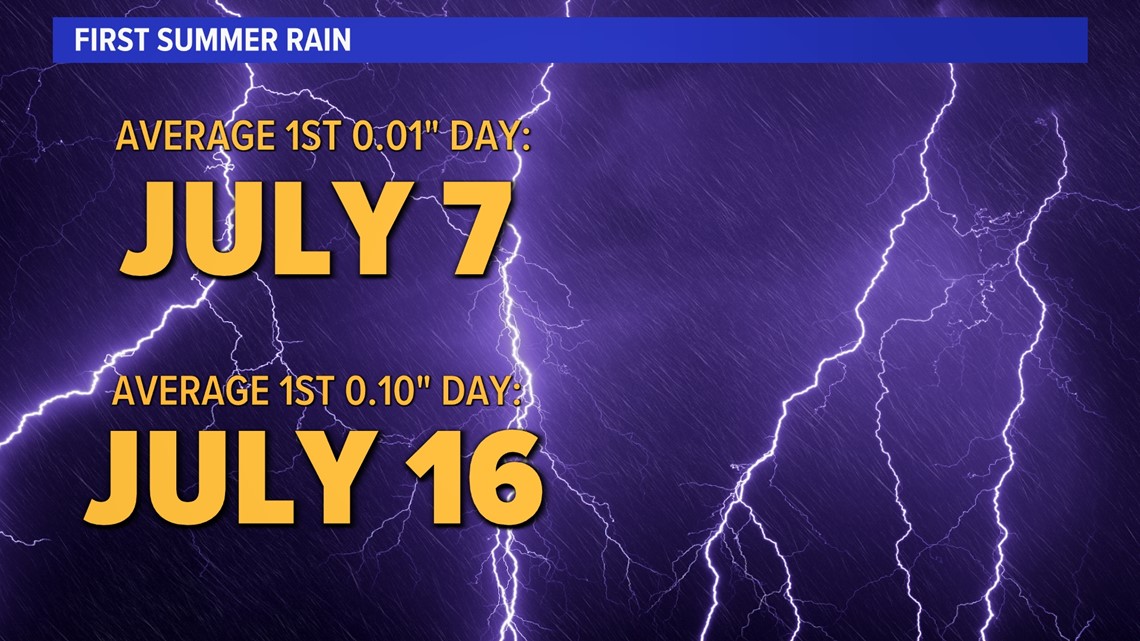 The average for northern Arizona is also the first week in July. Many don't realize we need these hot and dry weeks to get into the proper pattern to fuel the monsoon storms.
High heat is an integral part of the monsoon season, which help prompt the storms later on.
In a wet monsoon pattern, an area of low pressure develops over the Baja of California and a strong high is present over Texas. Under this set up, moisture is drawn in from the Gulf of California and the Gulf of Mexico. In turn, humidity levels rise along with the dewpoints and so do our storm chances.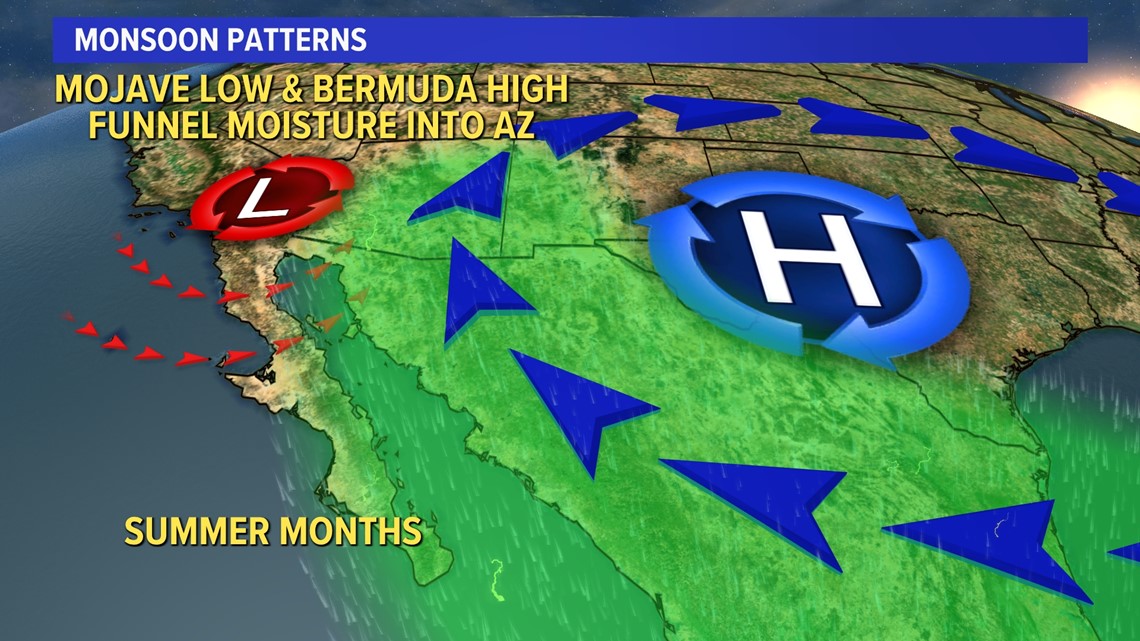 Right now, we do have the proper placement of the low pressure over the Baja of California, but the high pressure is still a little too far north. Under this pattern, we do not see the increase in available moisture to prompt high storm coverage in Arizona. This is why we've been so dry so far this monsoon season.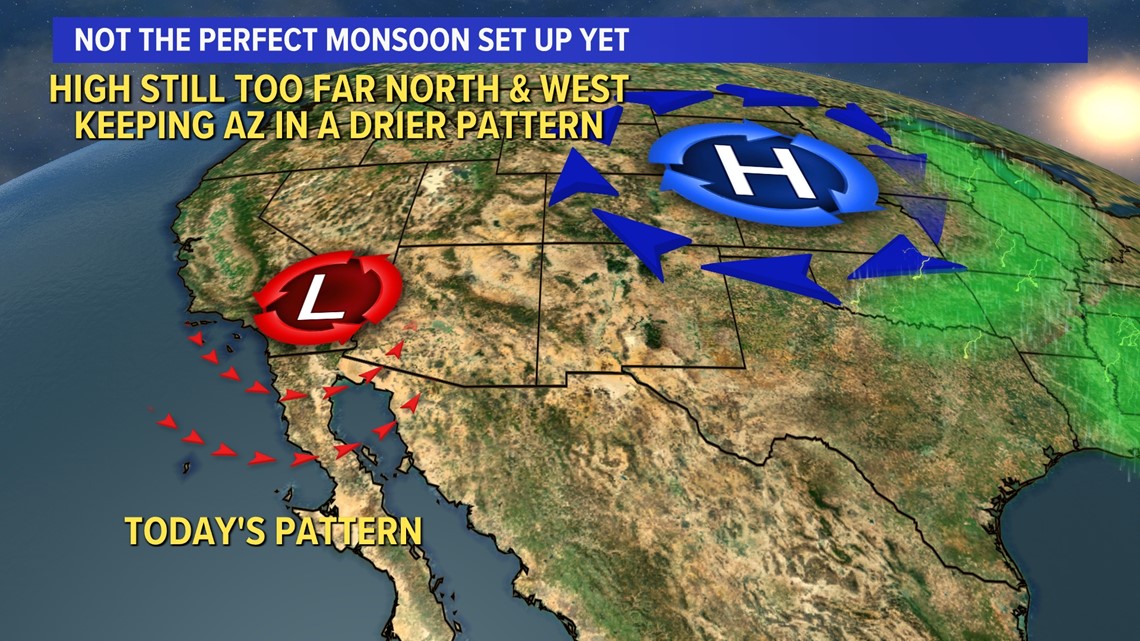 There are some signs that some storms could enter the state around July 20th, but at this point those chances look low.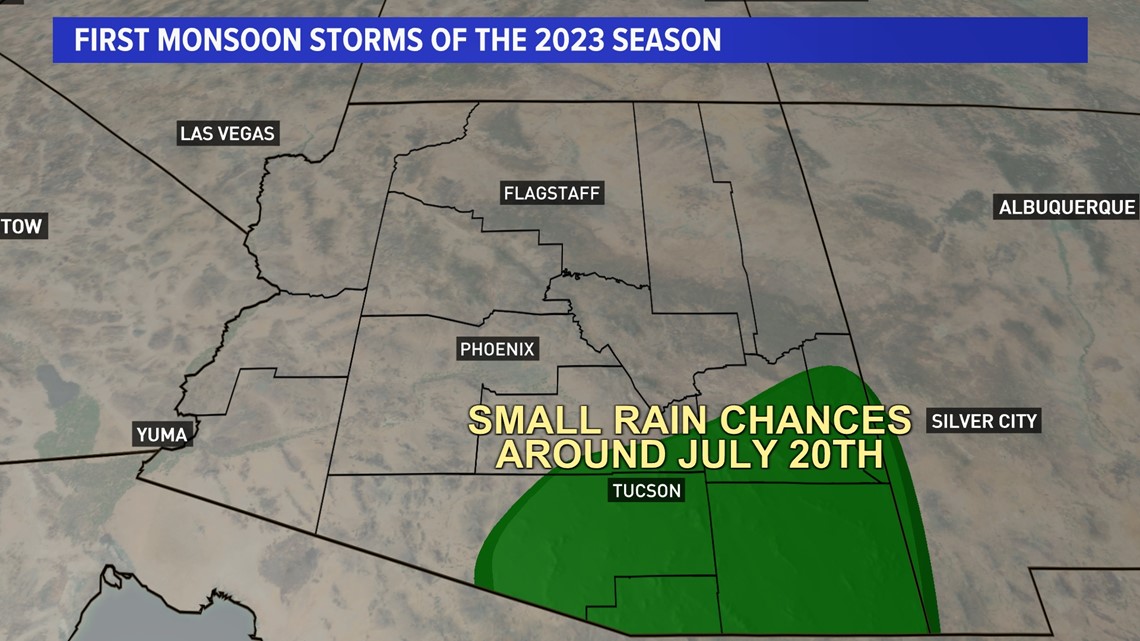 Models indicate that precipitation coverage and our temperatures will remain below average throughout July.
We typically see 1.05" of rain in Phoenix during July, but there are no significant signs of storm chances for the foreseeable future.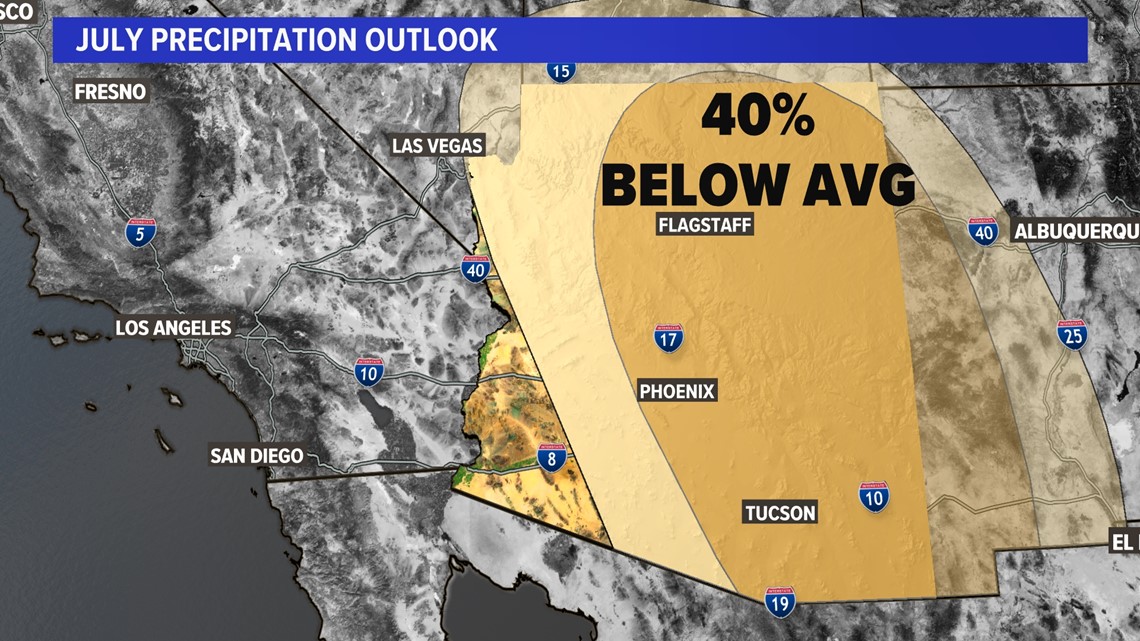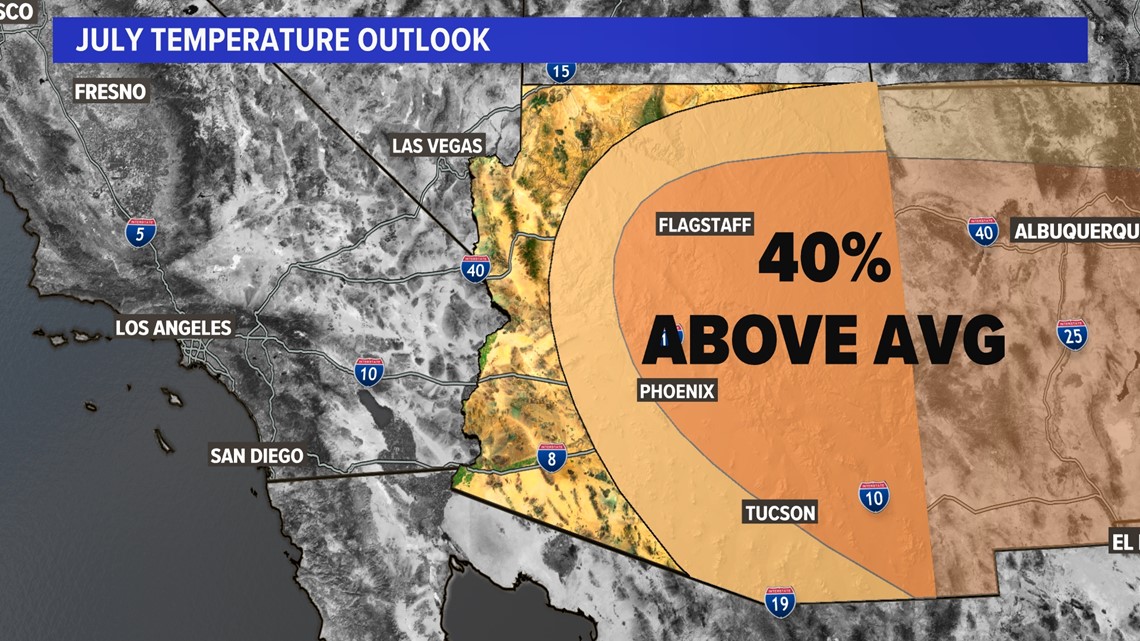 Arizona Weather
Arizona has seen its fair share of severe weather. Here is a compilation of videos from various storms across the Grand Canyon state.