MESA, Ariz. — Mark Torgerson was watching surveillance video during Tuesday night's monsoon storm when the hangar door was torn off the space he leases at Falcon Field Airport in Mesa.
"The wind was so strong. It just blew it into the door, took it down," Torgerson, the owner of Red Mountain Aircraft Maintenance, said. "And then a couple minutes later, the wind just took the door away."
City of Mesa crews have been assessing the damage from the storm since the sun came up and told 12News it's extensive.
Across the airport, Venture West Aviation lost power Tuesday night as student pilots were learning on simulators.
"(The instructors) called us in a panic that water was entering through the doors," Venture West Aviation co-owner David Lines said.
Both businesses told 12News they were able to clean up and get back to work on Wednesday, but others weren't as lucky.
"The sheer number of planes that are going to be totaled out by insurance. The hangars, the place that we have a lot of maintenance done, it's completely demolished," Lines said.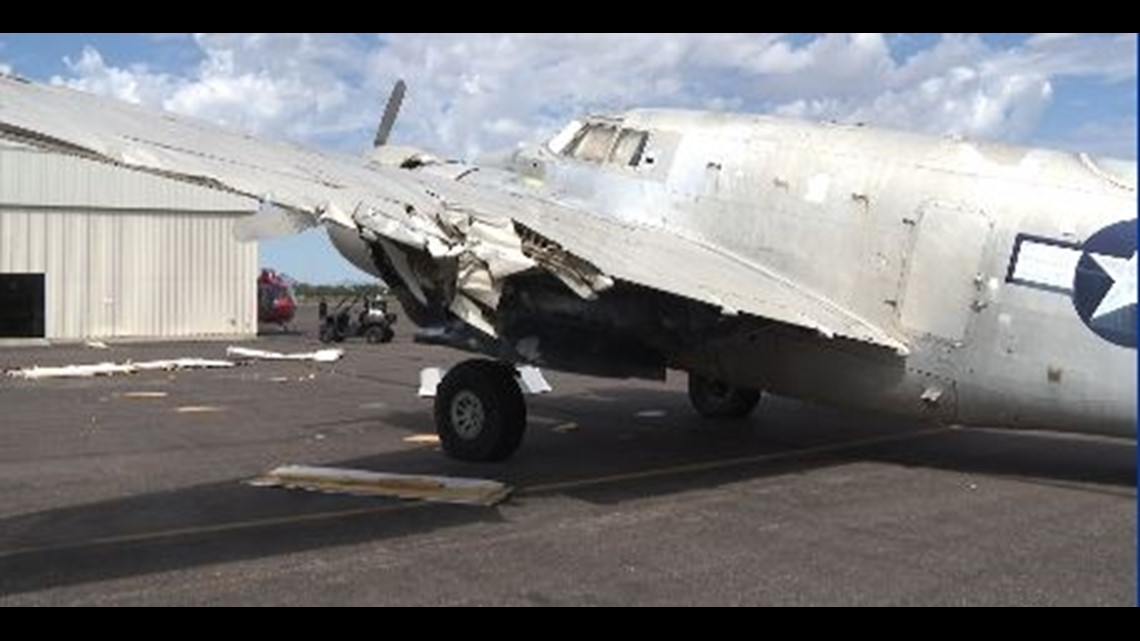 The Precision Avionics hangar lost its entire roof.
About 20 aircraft across the field were overturned or damaged in some way, according to an airport spokesperson.
"Aircraft that were chained down on tight ends were blown and tipped over. We had some aircraft that were inside hangars that got blown out of hangars," Falcon Field Airport spokesperson Dee Anne Thomas said.
The City of Mesa has had crews on-site cleaning up debris but expects some repairs could take weeks.
"It's sad, especially for a lot of businesses because obviously, these are what generate us revenue for our business," Venture West Aviation co-owner Tyler Johnson said. "If you can't generate revenue, how are you going to be in business?"
The airport is expected to remain operational, but some of the private businesses may temporarily close until repairs are made.
Arizona Weather
Arizona has seen its fair share of severe weather. Here is a compilation of videos from various storms across the Grand Canyon state.