GILBERT, Ariz. — A business coming to downtown Gilbert's Heritage District is causing controversy and has some residents concerned it doesn't fit with the community's family friendly environment.
Bottled Blonde, a restaurant and nightclub which already has a location in Old Town Scottsdale, announced plans for its second Valley location on Gilbert Road.
Thousands have since signed a petition to stop the project.
"Gilbert is our family friendly place," said Erin Rohr, a resident who signed the petition and whose son works at the barbeque restaurant next door to the proposed club. "We send our kids and ride our bikes and play our cornhole and spend our Friday and Saturday nights. And now it's like, do we cut off because there that's a whole different element that is coming next door."
Bottled Blonde, owned by Evening Entertainment Group, is a sports bar and restaurant by day and a club by night. Some residents have expressed concerns over the scantily clad staff.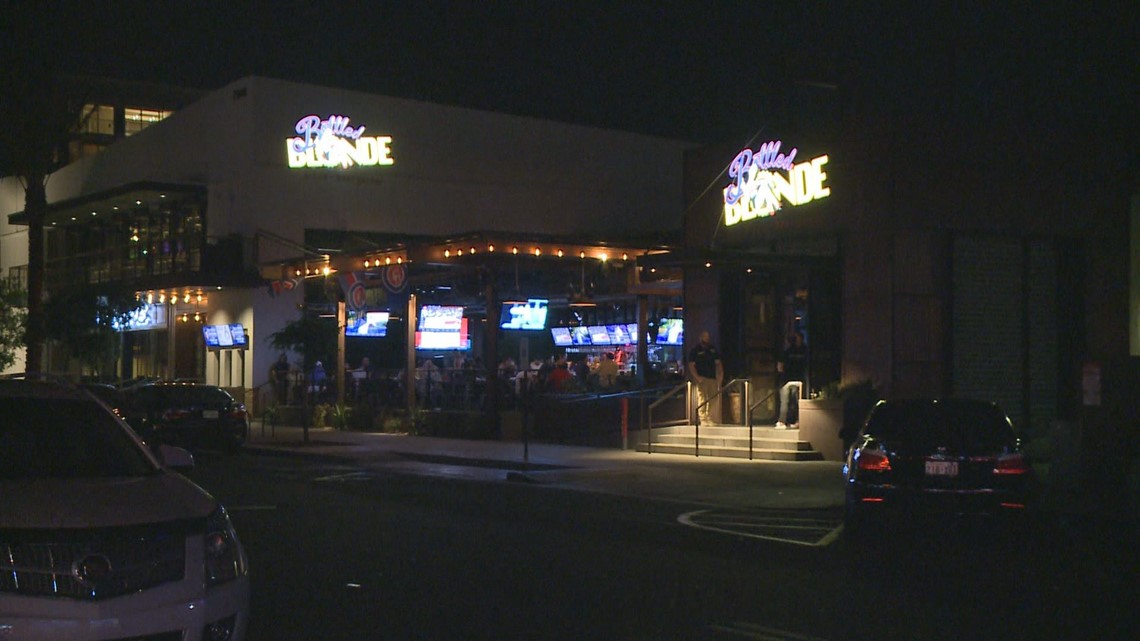 "Basically it's a soft strip club. They're hanging from the ceiling in thongs and bikini tops," said Karen Stekete, a resident who signed the petition. "We can keep this in Tempe and Scottsdale, but Gilbert has prided itself on being a family environment. And it's not the right town."
"Gilbert is our family friendly place that we send our kids and ride our bikes and play our cornhole and spend our Friday and Saturday nights. And now it's like do we cut off because there that's a whole different element it is coming to next door."
Developers plan to break ground on the project in 2024 with hopes of opening the two-story business next year. It will be built in the lot previously home to Bergie's Coffee Roast House.
"It's a great location," said Aaron Wagner, the founder of Wags Capital. "We were able to get a deal done with the original Bergie's owners. They were great to work with. And we're excited to be able to get that property."
Wags Capital purchased the property and then partnered with Bottled Blonde and Evening Entertainment Group.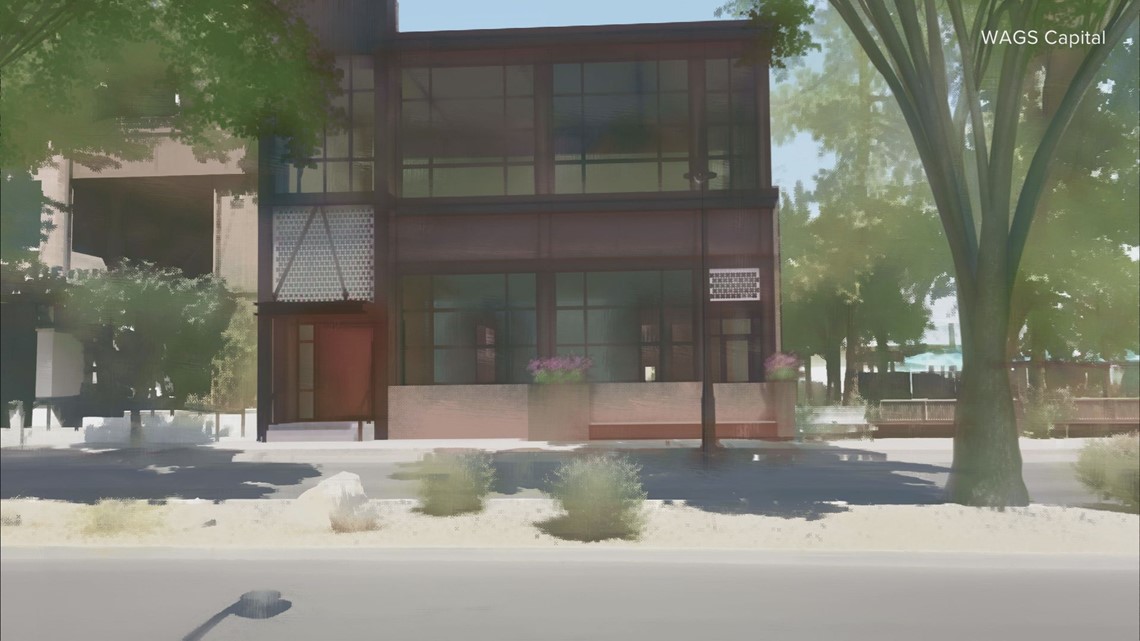 "The city, they've wanted this kind of thing. They've wanted more entertainment. That's why they're calling the Heritage District the entertainment district," Wagner said. "Whiskey Row is two doors down. So it's not like we're the only bar on the street."
Gilbert residents showed up to an open house about the project Tuesday night to view renderings of what the business will look like.
Brad Smith owns the building directly next door. It's home to multiple businesses, including a co-working space for women.
"The restaurant concept promotes objectifying women. I'm not saying they do. But the concept itself, women in lingerie, that just promotes objectification. So to have that be your neighbor, when you're creating a safe space for women, that's a shame," Smith said.
Mary Ellen Fresquez owns property downtown Gilbert, too.
"The density of bars is a concern to our community that's based on family friendliness," Fresquez said. "We like to think of it as being more family friendly than like being near the university like downtown Tempe."
Residents are asking the city to hold a public meeting to listen to their concerns.
"There's a difference between you know, Joe's barbecue, which you can buy a beer, and women's swinging from the ceilings in thongs and bikini tops," Stekete said.
"It almost feels like as Gilbert residents, we have no voice in this," Rohr said. "Who do we talk to to say we don't want this?"
Representatives from Bottled Blonde were not in attendance at Tuesday night's open house.
In a statement, Wags Capital Director of Development Kevin Monsey said they have made adjustments to the site's design to reduce visibility into the club.
"We've had a very positive process working directly with members of the Gilbert Town staff and Council. We've heard the concerns that were presented regarding noise, visibility, type of operation, queuing of customers and the historical nature of this site/existing building. They and we understand that our restaurant use is permitted, so we've been working on addressing the various use/operating concerns and feel we've made great progress. Adjustments have already been made during this design/review process, including enhanced noise mitigation, a redesigned queuing system, front entrance and window design to reduce visibility into the space as well as making arrangements to potentially have the old coffee shop relocated elsewhere in the town. We look forward to having a positive relationship with the Town and community of Gilbert."
Up to Speed
Catch up on the latest news and stories on our 12News YouTube playlist here.