PHOENIX — You may have noticed it in your parks and communities -- pickleball is exploding in popularity. More than 36 million people played the sport last year and business owners are capitalizing.
The sport is a combination of tennis, ping pong and badminton and to see just how much pickleball is growing in Arizona, look no further than Greg Mather.
"You don't have to be a pro to play it and have fun playing it," Mather said.
Mather is the president of the Arizona Pickleball Players League (APPL), which similar to slow pitch softball or kickball, Mather has created a team-based league for pickleball. It's the first of its kind in the country.
"We're still competing, we still want to win. But there's something about it that's just a lot of fun and welcoming," Mather said.
In 2019, they had six teams.
"In 2023, we ended up with 373 teams statewide across four winter season regions and over 5,000 players," Mather said.
The format of APPL allows for pickleball players of all skill levels to form teams with six to ten players per team and compete in matches. Mather said pickleball enthusiasts in other cities have reached out to him and have since created similar team-based leagues. Mather said the goal is to have a national tournament.
"We've got about seven or eight states now involved. Not every city in every state, there's a long way to go, but we're looking forward to that as well," Mather said.
Not only is pickleball the fastest growing sport in the country. It's also becoming big business. Several pickleball facilities have opened up across the Valley.
Picklemall opened its first location in the country at Arizona Mills.
"So many big box shops have gone under and there's just a ton of empty spaces. And so with overcrowding at courts outside, Picklemall came in and was like, 'Hey, let's repurpose some of these boxes.' And here we are in a 16-court facility," said Megan Budd, the director of expansion and guest experience at Picklemall.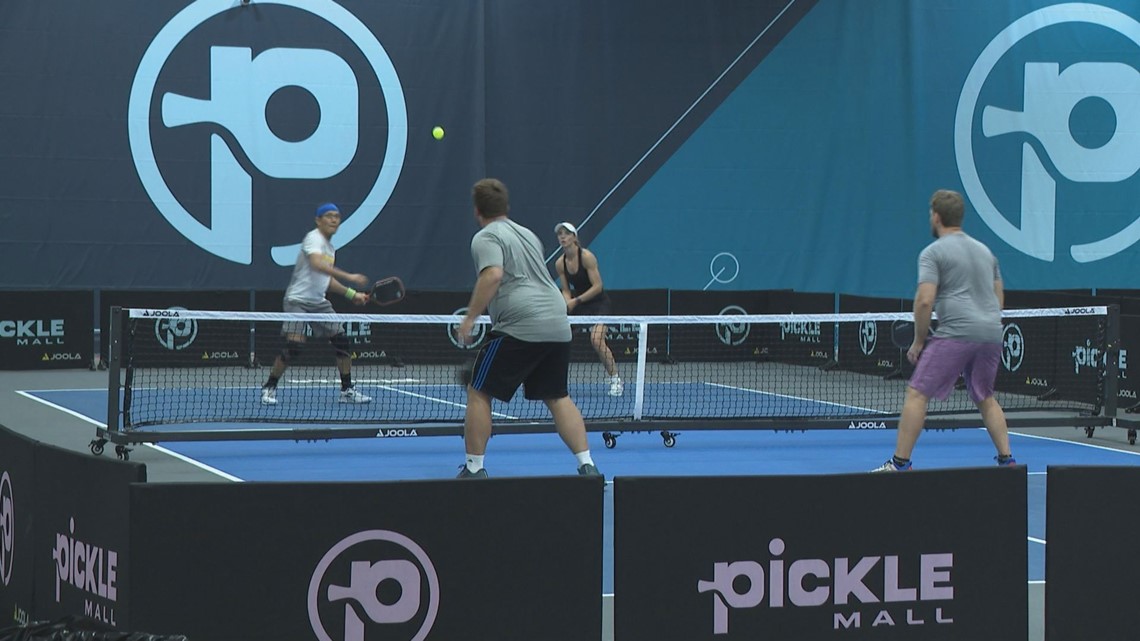 Picklemall offers leagues, open play, and coaching.
"It's just an awesome opportunity for people to get to know others to play with, people to up their game, if they're brand new to learn the game," Budd said. "And so it's just a space where people of all skill levels and all ages can come."
Pickleball Backyard is another new indoor facility near Gilbert Road and Guadalupe Road in Gilbert and it's open 24 hours a day.
"You either reserve a court or you register for an event. You get a four digit code, and it doesn't matter if the door is locked. When you show up, you enter your code and you come in and you you have your court," said Fred Lybbert, an owner of Pickleball Backyard.
Fred Lybbert said it was one of his nephews who came up with the idea and pitched it to him. He was sold. Three more of his nephews joined in on the project and now, it's a family-run business.
"We're ahead of projections on our business model. We projected capacity at around 400 members, plus guests. And we didn't think that we'd hit our 400 member mark until November this year. We hit it a few weeks ago," Lybbert said.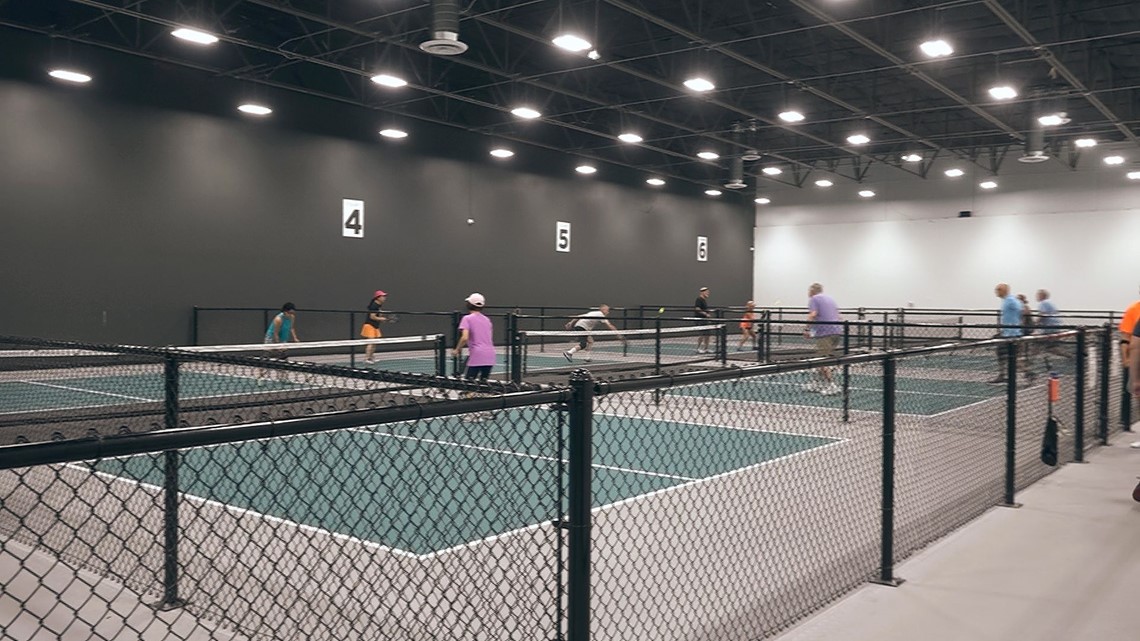 Lybbert said every Saturday from 11 a.m. to noon, they offer a free introduction to pickleball class.
"It's the greatest sport," Lybbert said. "Anybody can play. If you need more serendipity in your life, go find a place to play pickleball. Don't worry about having friends to take. You'll make friends wherever you go to play pickleball."
The sport has caught the attention of some of the Valley's biggest athletes. Larry Fitzgerald and Devin Booker became part owners of Arizona's professional team, AZ Drive.
WE ❤ ARIZONA
Explore amAZing people, places and things across our state on our 12News YouTube playlist here.