GOODYEAR, Ariz. — A human skull was recently found in a box of donated items at a Goodwill store in Goodyear, police said.
A call was made Tuesday night to the Goodyear Police Department after a disturbing discovery was made at the Goodwill store located near Sarival Avenue and Yuma Road.
"This is an unusual situation," Goodyear Police Public Information Officer Lisa Berry said.
Officers took possession of the human skull found in the box and transported it to the medical examiner's officer for further investigation.
Police said the skull appears to be historical and has no forensic significance, meaning there appears to be no associated crime with the skull.
Investigators are looking into who made the donation. It came in a pile with other taxidermy items.
"Normal types of taxidermy, replica animal bones, things of that nature," Berry said.
The skull is undergoing testing at the Medical Examiner's Office, where they'll try to figure out exactly how old it is.
"Goodwill did do the right thing. Anything suspicious should always be reported and certainly anything that appears to be human remains should be reported to police right away," Berry said.
A spokesperson for Goodwill of Central and Northern Arizona told 12News its employees followed protocol by calling the police and they are cooperating with the investigation.
Stay with 12News as we continue to cover this story.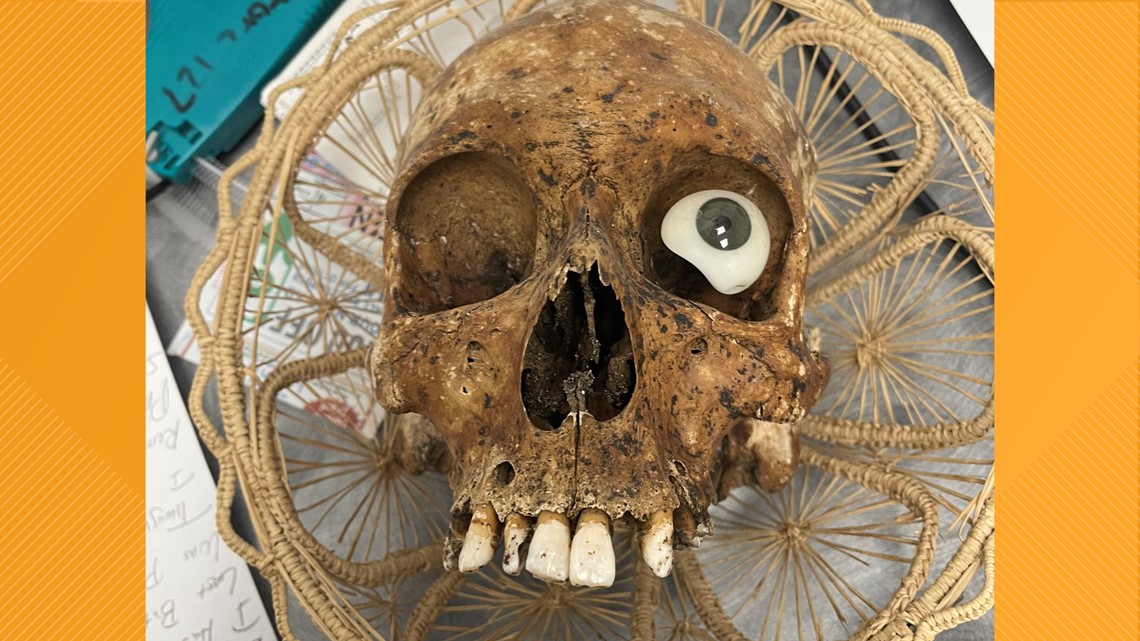 UP TO SPEED
What is the Valley?:
"The Valley" is what locals call the Phoenix Metropolitan Area. It is considered the largest metropolitan area in the Southwest.
The Valley is made up of various major cities other than Phoenix, including:
Mesa
Chandler
Scottsdale
Tempe
Glendale
Surprise
Peoria
Gilbert
El Mirage
Avondale
Litchfield Park
Goodyear
Buckeye
Whether a city is in the "East Valley" or "West Valley" depends on where it is in relation to Phoenix.
The cities of the Valley have a combined population of 4,845,832 people, according to the 2020 United States Census. This makes it the 11th largest metropolitan area in the country right behind the Boston and Atlanta areas.
How big is Maricopa County?:
Maricopa County is the United States' 4th largest county in terms of population with 4,485,414 people, according to the 2020 Census.
The county contains around 63% of Arizona's population and is 9,224 square miles. That makes the county larger than seven U.S. states (Rhode Island, Delaware, Connecticut, Hawaii, New Jersey, Massachusetts and New Hampshire).
One of the largest park systems in the nation is also located in Maricopa County. The county has an estimated 120,000 acres of open space parks that includes hundreds of miles of trails, nature centers and campgrounds.
The county's seat is located in Phoenix, which is also the state capital and the census-designated 5th most populous city in the United States.