PHOENIX — Phoenix is about to get a little bit more culture in its system.
The Phoenix Theatre Company recently bought its second downtown apartment complex to house out-of-town directors, designers, performers and apprentices.
Visiting artisans will get to live and work just a few blocks away from the Phoenix Theatre Company in central Phoenix.
The historic property, built in 1961 near 5th Street and McDowell Road, is made up of 36 one-bedroom apartments and was completely remodeled in 2022. It's a break from the company's former reliance on short-term rentals to house visiting artists.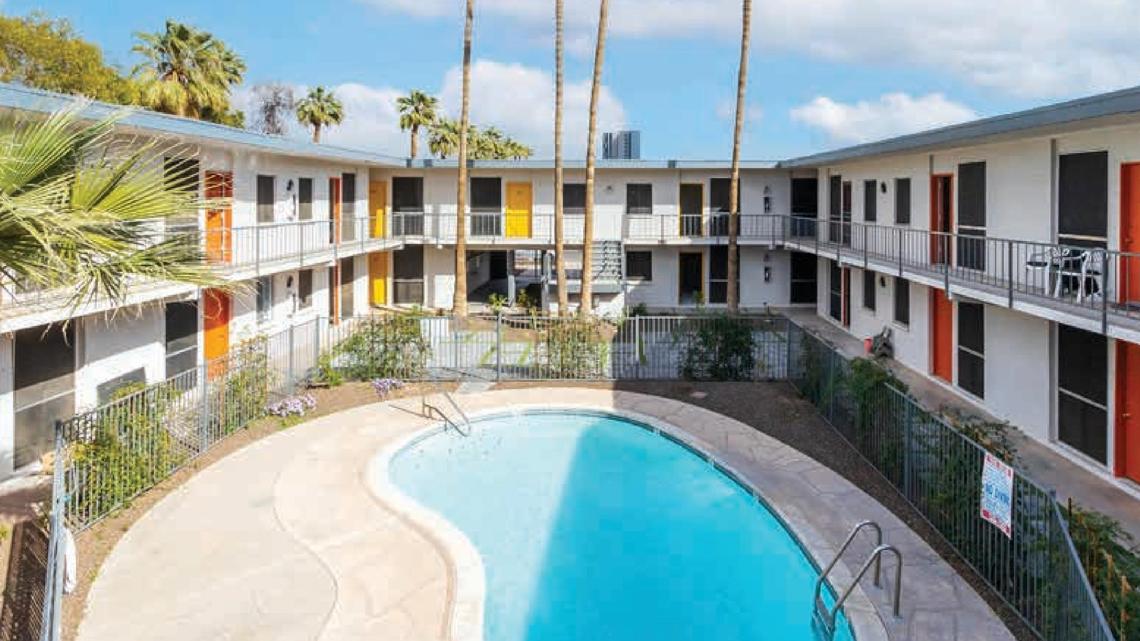 "In the past, we have often had to use short-term rentals, or Airbnb, to house talent who have come from other states, but unfortunately this comes at a significant cost to the theatre," said Matt Schaefer, managing director at The Phoenix Theatre Company. "It is challenging to navigate logistics for rehearsals and performances when a show's cast is spread across the Valley. This new housing complex helps alleviate a lot of those headaches."
It's perfect timing too, as the company will be renovating the Hormel Theatre from 250 seats to 500 seats. They expect the renovation to be done in 2025.
"With the groundbreaking of a new 500-seat theatre just weeks away, and a renewed focus on bringing pre-Broadway work to the Valley, it is essential we have housing to accommodate the creatives that come along with these exciting new projects," said Michael Barnard, producing artistic director at The Phoenix Theatre Company.
The company expects that more than half of the units in the apartment complex will house Valley residents, and will open apartments to members of their apprenticeship program.
>> Download the 12News app for the latest local breaking news straight to your phone.
WE ❤ ARIZONA
Explore amAZing people, places and things across our state on our 12News YouTube playlist here.