PHOENIX — Monsoon storms hit parts of the East Valley hard Friday afternoon. In Gilbert, parks turned into lakes after heavy rain flooded some streets. Those who lived nearby say they enjoyed every second of it.
"We heard it start raining and then everybody got excited," said 10-year-old Savannah. "Our neighbor came on the paddle board, and I got to ride on it."
People were smiling Friday, making memories and having fun as several took paddle boards and other small rafts into flooded ravines.
"I think it's great," said 13-year-old Hazel. "I love it, I love seeing everyone out here, especially in the kayaks."
"I was rolling down the hill, fighting my friends in the water," 11-year-old Cooper added.
The storm hit around 3 p.m. dumping rain, which turned a neighborhood park into one huge lake.
"Park was full of water, kids, dogs, paddle boards," said Jason Rowley. "It's a good chance to just come out and enjoy some of the wet weather, it seems like we've been missing out on so much this summer. Sometimes you forget how many people live in your neighborhood, especially how many kids are in your neighborhood because they're all indoors with tablets and video games these days."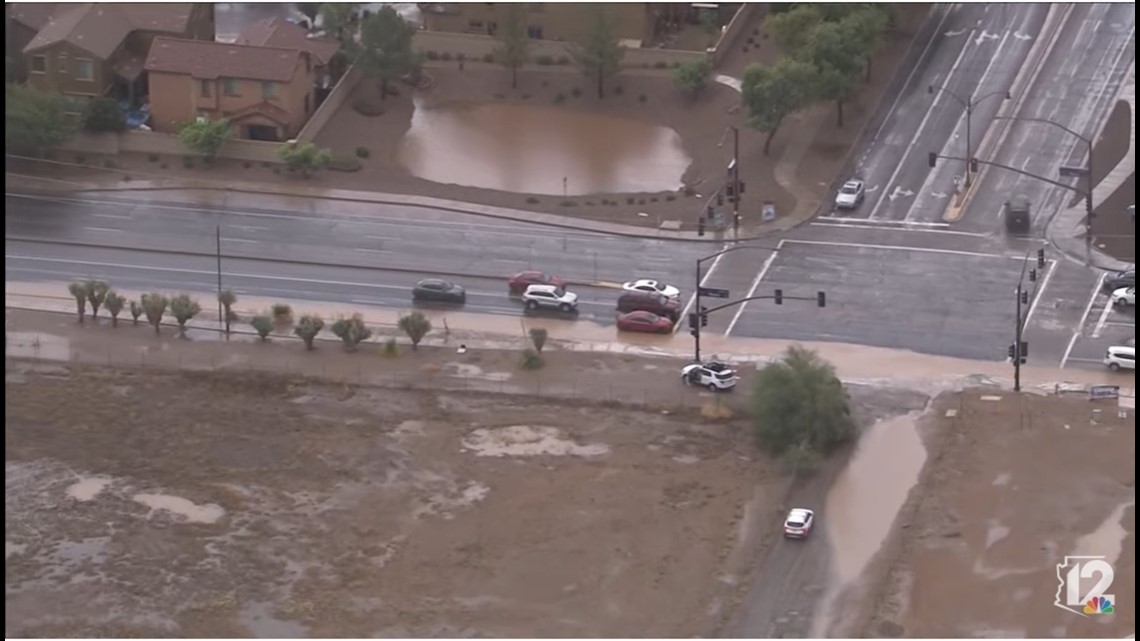 Longtime residents of the area say it's been some time since they've seen this much water.
"I think the last time it rained this hard was maybe ten years ago?" said Chris Sexton. "It's just that happy sound, everybody in Arizona knows it."
Which is why they spent the day celebrating it.
"Pure happiness," said Rowley. "Sage loves water, we usually have to go to the dog park to do this, it's a lot easier to just walk out the front door."
And as people soaked it all in, some couldn't help but look at the forecast ahead, hopeful more rain will come.
"I think I'll remember this day for a while, quite a while," said Cooper.
Arizona Weather
Arizona has seen its fair share of severe weather. Here is a compilation of videos from various storms across the Grand Canyon state.