MARANA, Ariz. — Dedication to country comes in different forms – for Staff Sergeant Brianna Pritchard who serves with the Arizona Army National Guard – it may also include representing the U.S. in the next Olympics.
Pritchard keeps the legendary Blackhawks airborne at the Silverbell Army Heliport in Marana.
"It's a cool name for starters. Blackhawk. It's just a good size aircraft that's capable of doing a lot of things and it has a lot of history," said Pritchard.
She's been serving with the Army National Guard for 12 years including one deployment in Iraq.
"Where I was a technical instructor, crew chief, a flight instructor, mechanic, a platoon sergeant. The whole nine," said Pritchard.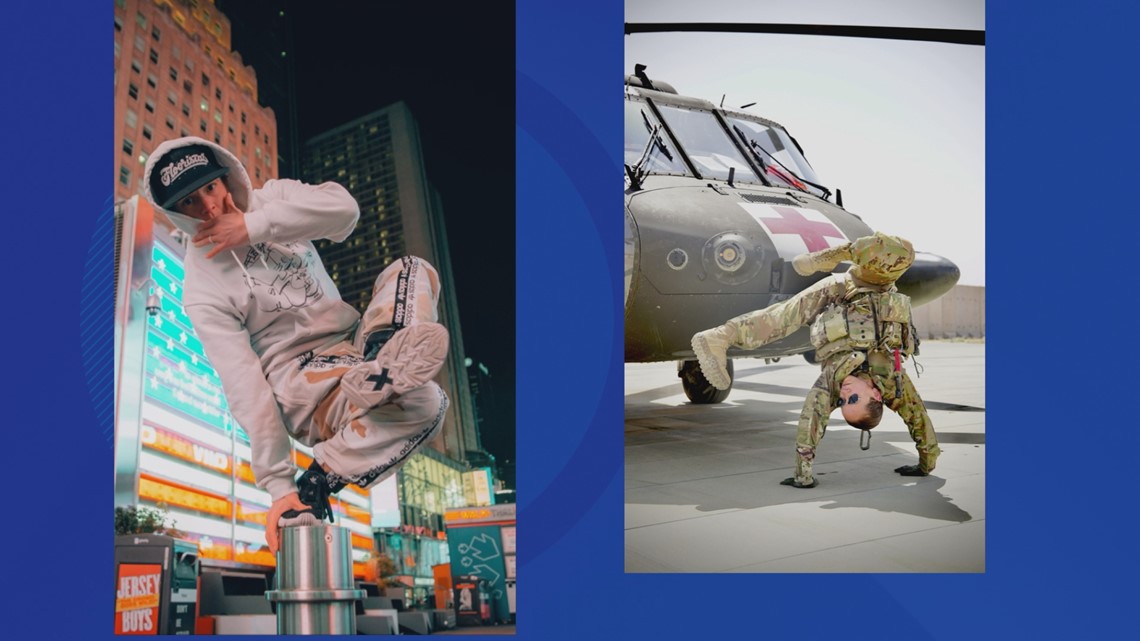 Serving with the Arizona Army National Guard gives her the opportunity to serve both the state and country…but that's not all.
"I get to serve it professionally and career-wise. Soldier on the field and I also get to serve it in another arena," said Pritchard.
The other arena is the dance floor.
"I'm on the first ever Team USA for Breaking," said Pritchard.
Breaking or Break Dancing is one of four new sports competing in the 2024 Olympics in Paris.
"We're artistic athletes. In the Olympics they have what they call a threefold judging system and it's judged on mind, body, and soul," said Pritchard. "I get to represent the United States as both an athlete and a soldier. Not sure how it gets any better than that."
Those Who Serve
12News is honoring the brave people who are currently serving and have served in the United States's armed forces.