Early this week you can find three planets if you have a clear view of the horizon. Jupiter, Saturn & Mercury will all be visible to the naked eye & Jupiter will be above & brighter than its counterparts. Look in the West, low in the sky, after sunset.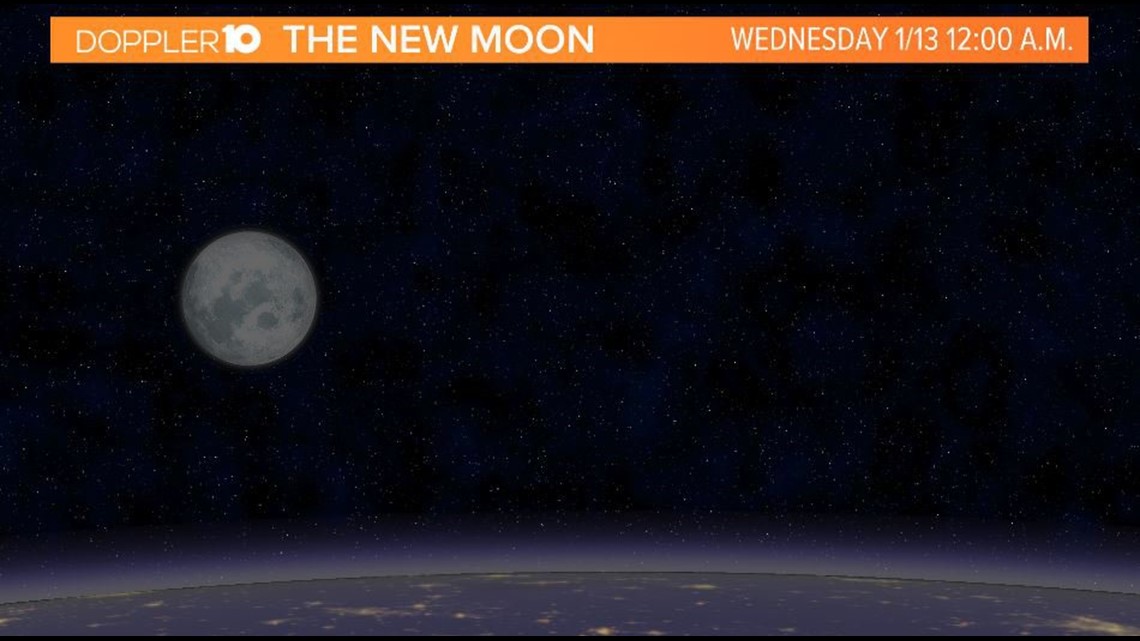 The New Moon will arrive at midnight on Wednesday. That means with a darker sky you'll be able to see more stars, provided mother nature cooperates and gets rid of the cloud cover.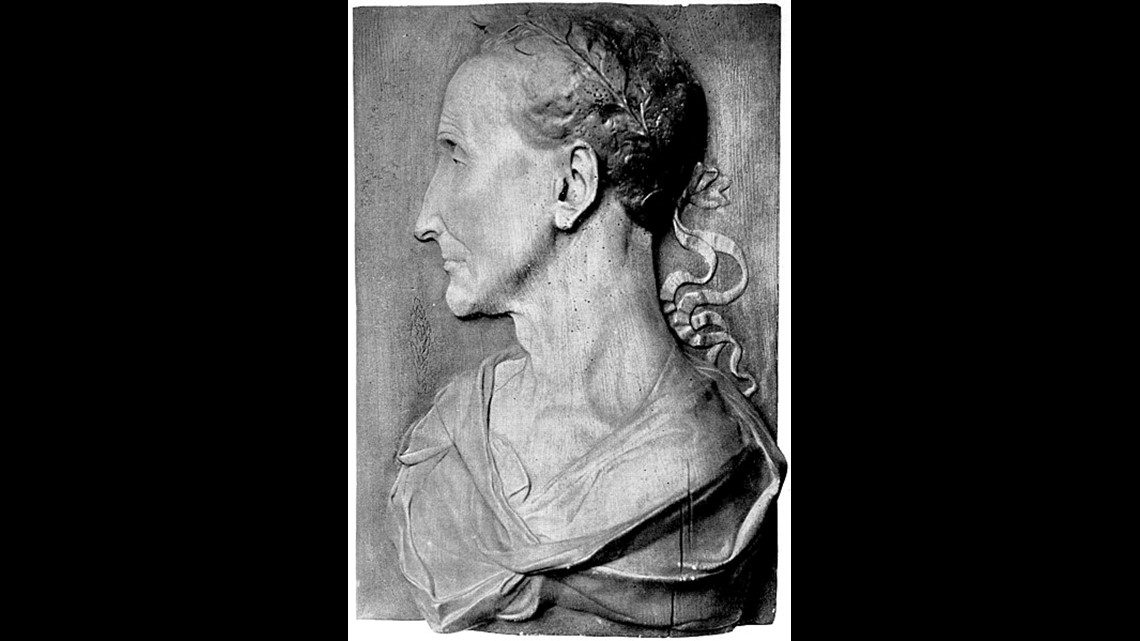 Wednesday is also New Year's Eve… on the Julian calendar. Introduced by Julius Caesar in 46 B.C. the calendar was used for over 16 centuries and some still use it today. The problem with it was the fact that the dates of the spring equinox didn't match up with what the calendar said. So in 1582 Pope Gregory decreed that October 4th would be followed by October 15th the next day and that's why we call the calendar we use today the Gregorian calendar. Happy Julian New Year!!!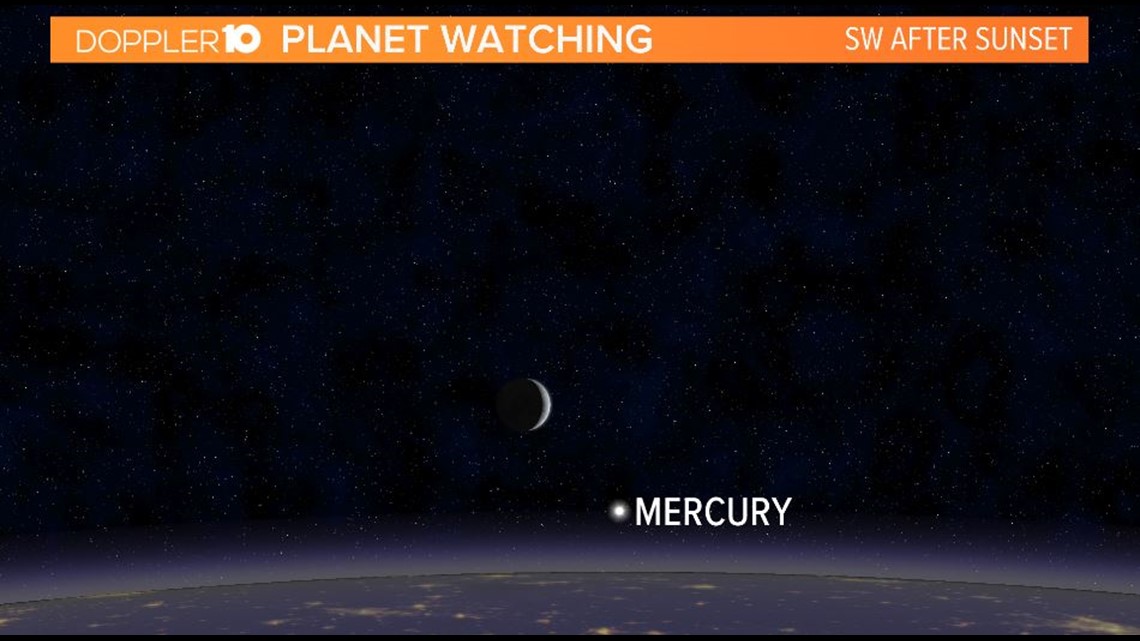 Use the Moon to help you locate Mercury later in the week. The two will be very close Thursday, Friday & Saturday but you'll again need a clear view of the horizon to see Mercury. Above is how you'll find the pair Friday evening in the southwest after sunset. Happy hunting!