PHOENIX — Monsoon storms brought heavy rain and lightning to the Valley Wednesday night. It was a drastic change in a season that was looking to be one of the driest monsoons on record.
The storms and showers began moving into the East Valley around 8 p.m., bringing flooding rain and gusty winds. The National Weather Service in Phoenix said there has been a good amount of rain; more than an inch of rain was measured in Mesa.
Cars were seen stopped in floodwaters at Interstate 17 and Thunderbird Road in north Phoenix.
The heaviest storms popped up in the West Valley around 10:40 p.m.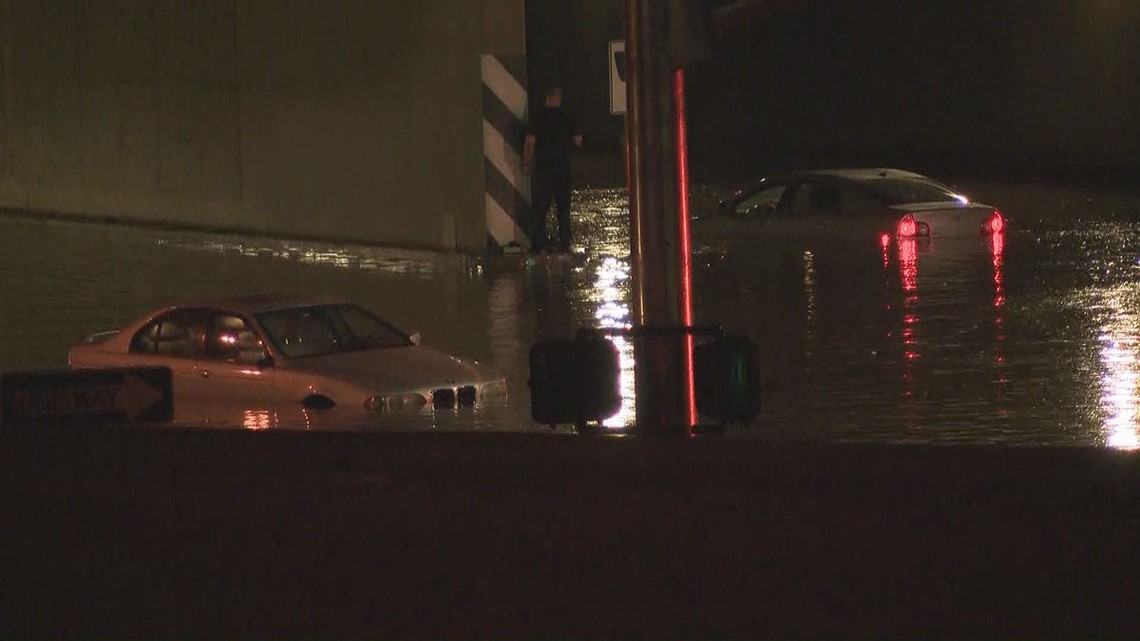 A flash flood warning was in effect for Scottsdale, Paradise Valley and downtown Scottsdale until 2 a.m. as floodwaters moved down Indian Bend Wash.
Another flash flood warning was in effect until 1:15 a.m. for Phoenix, Glendale, Peoria, Surprise, El Mirage, Sun City, Youngtown and Sun City West.
Many of the areas under a flash flood warning saw up to 2 inches of rain Wednesday night. Flooding can occur in poor drainage areas, low lying streets or along washes.
Earlier in Wednesday, lightning strikes in Scottsdale, Paradise Valley and north Phoenix caused multiple house and tree fires, Phoenix firefighters said. The area was under a severe thunderstorm warning until 9:45 p.m.