SAN TAN VALLEY, Ariz. — The roof of a San Tan Valley home partially collapsed Thursday night after it was reportedly struck by lightning during a monsoon storm, authorities say.
Rural Metro Fire says firefighters were dispatched out at about 11 p.m. to a residence in the 6800 Block of Hombre Road after a neighbor reported seeing the home get struck by lightning.
By the time firefighters arrived, the home's roof was fully engulfed in flames, causing it to partially collapse.
The 4,000-square-foot home sustained extensive fire damage, but no injuries were reported during the fire. No one was home at the time when the fire started, Rural Metro says.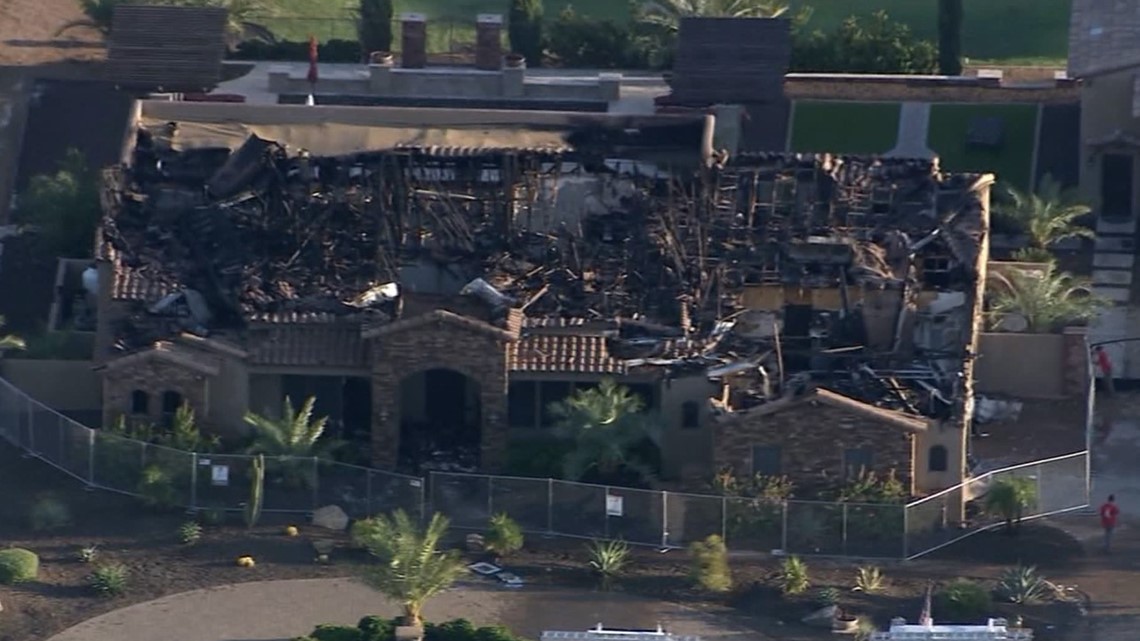 This region of Pinal County experienced an abundance of monsoon activity Thursday night with some areas recording about half an inch of rainfall, according to the county's Flood Control District.
ARIZONA WEATHER
Drought, wildfires, heat and monsoon storms: Arizona has seen its fair share of severe weather. Learn everything you need to know about the Grand Canyon State's ever-changing forecasts here:.
More ways to get 12News
On your phone: Download the 12News app for the latest local breaking news straight to your phone.
On your streaming device: Download 12News+ to your streaming device
The free 12News+ app from 12News lets users stream live events — including daily newscasts like "Today in AZ" and "12 News" and our daily lifestyle program, "Arizona Midday"—on Roku and Amazon Fire TV.
12News+ showcases live video throughout the day for breaking news, local news, weather and even an occasional moment of Zen showcasing breathtaking sights from across Arizona.