PHOENIX — Phoenix is having its hottest day of 2021 as the mercury has officially hit 90 degrees for the first time this year on Thursday.
The milestone doesn't break any historical records for the state. The average first 90-degree day typically falls on March 31.
The last day Phoenix saw a 90-degree temperature was back on Nov. 14. The earliest the city has ever seen a 90-degree day was Feb. 17, with the latest ever first 90-degree day being May 12.
The city broke numerous heat-related records in 2020, including having the most 110-degree days in a single year and having the warmest autumn ever recorded in the state.
The National Weather Service wants to remind people how to stay safe and beat the heat early, before temperatures reach 100 degrees and beyond, including:
Drinking lots of water

Taking cool showers and baths

Wearing light, loose clothing

Staying in air-conditioned places
Seniors, children and those with health issues should stay in cool places
Furry family members will also be feeling the heat as temperatures start to soar, as surfaces like concrete, asphalt, and even rock can injure your pet's paws.
Remember to only walk your pet earlier in the morning or later in the evenings and be aware if your pet is showing any signs of dehydration or exhaustion
Another important asset that may be affected by rising temperatures is your personal vehicle. Car batteries, tires and cooling systems are all usual suspects for failing in the summer months.
Run it and make sure it works
Tune it up every year
Change your filter regularly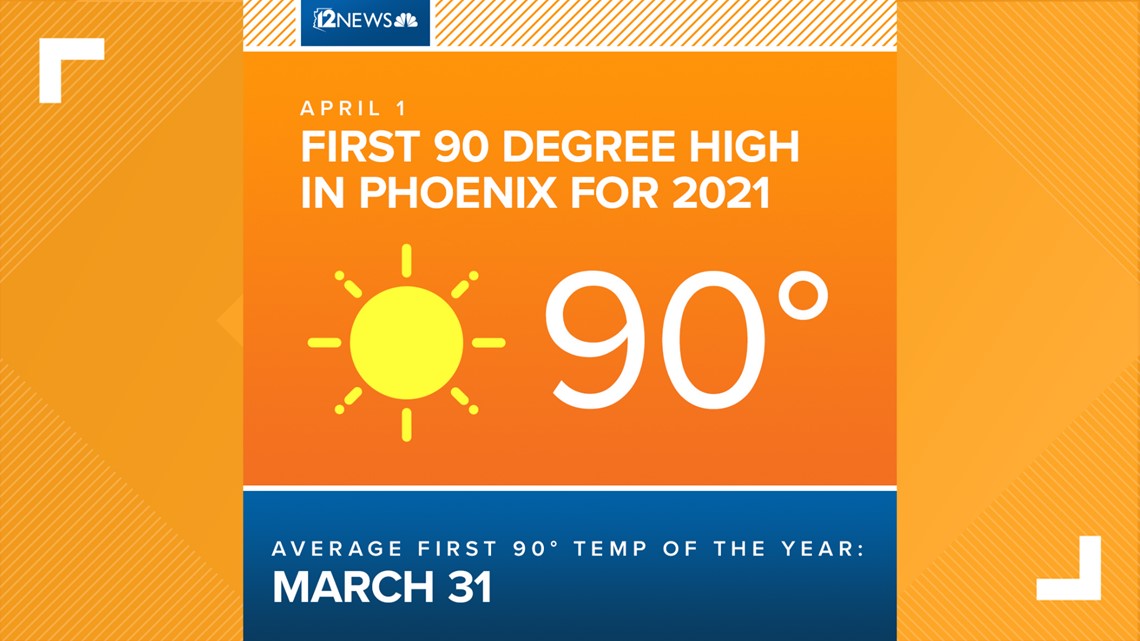 Arizona has seen its fair share of severe weather. Here is a compilation of videos from various storms across the Grand Canyon state.