ARIZONA, USA — For millions throughout the U.S., summer means getting outdoors and enjoying the sun.
For Phoenix, it means hunkering down indoors to avoid the celestial fireball's searing death rays.
That tradition will get even stronger this summer as forecasters predict even higher extreme temperatures throughout the Southwest.
The National Weather Service released its June-August seasonal outlook on Thursday, and the report spells bad news for Arizona. The entire state is expected to see above-normal temperatures this summer, with the eastern half of the state seeing the worst of it.
The news is made worst by forecasters also predicting slightly below-normal normal monsoon precipitation.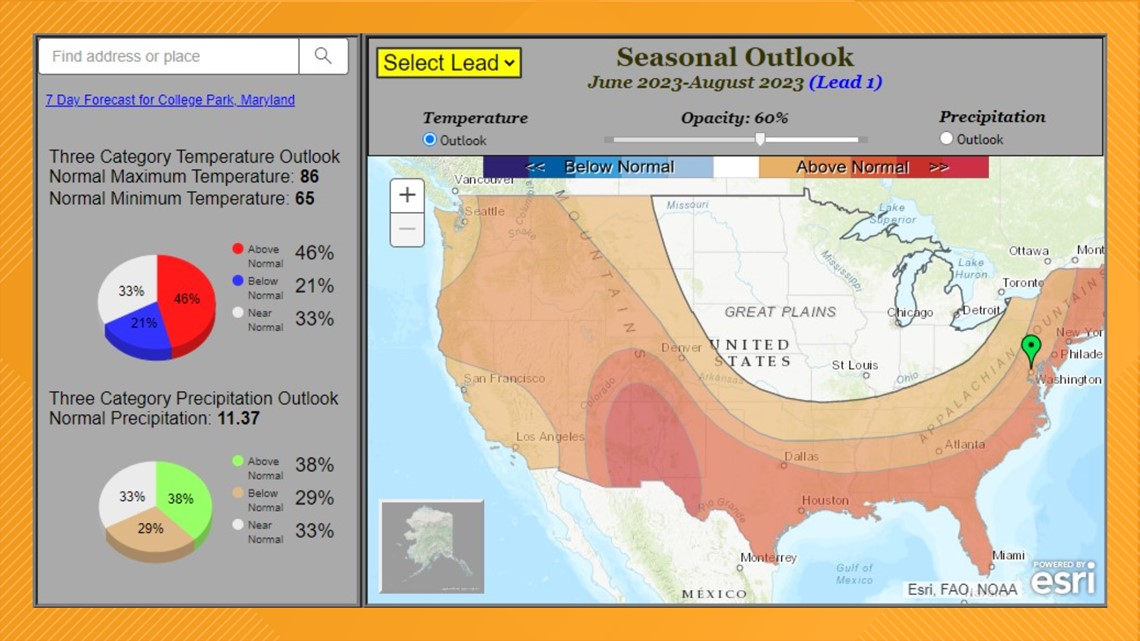 Watch 12News+ for free
You can now watch 12News content anytime, anywhere thanks to the 12News+ app!
The free 12News+ app from 12News lets users stream live events — including daily newscasts like "Today in AZ" and "12 News" and our daily lifestyle program, "Arizona Midday"—on Roku and Amazon Fire TV.
12News+ showcases live video throughout the day for breaking news, local news, weather and even an occasional moment of Zen showcasing breathtaking sights from across Arizona.
Users can also watch on-demand videos of top stories, local politics, I-Team investigations, Arizona-specific features and vintage videos from the 12News archives.
Arizona weather
Drought, wildfires, heat and monsoon storms: Arizona has seen its fair share of severe weather. Learn everything you need to know about the Grand Canyon State's ever-changing forecasts here.