We officially have just five days left in Monsoon 2018 and this week looks relatively quiet. In fact, the Valley will likely stay dry through Saturday, and there is only an isolated chance for a storm across the higher terrain north and east of Phoenix.
Sunday night through Tuesday we could see an influx of tropical moisture, but we will have to see how that evolves over the upcoming week. Right now it looks like we will have a few storms around early next week.
In Phoenix, we've seen 2.56" of rain since the start of the monsoon on June 15. Typically we average 2.71" each monsoon season, so we are close to the average at Sky Harbor.
However, due to the nature of thunderstorms there are portions of the Valley that saw significantly more than the average (especially the East Valley).
Temperatures will stay two to four degrees above average through Saturday with daily highs in the low 100s. Thursday is the hottest day with highs near 105.
WEDNESDAY: 80/101 sunny
THURSDAY: 80/104 hottest day of the week
FRIDAY: 81/103 sunny
SATURDAY: 81/102 still hot
SUNDAY: 79/99 increasing clouds
MONDAY: 76/93 few storms
TUESDAY: 74/93 few storms
PHOTOS: 2018 weather and nature pics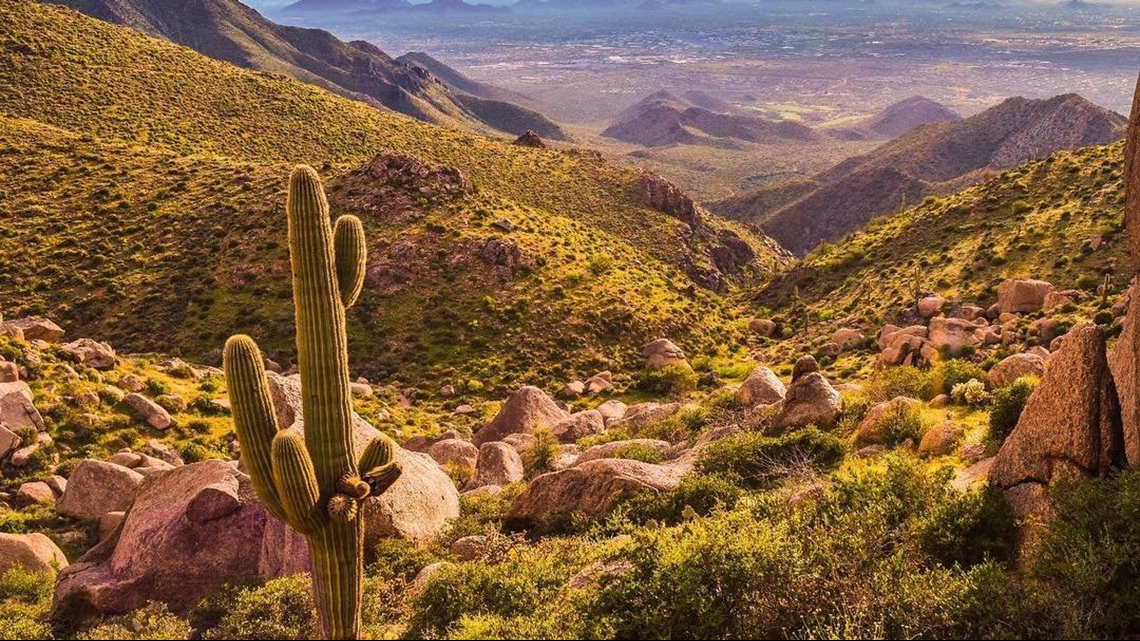 If you see weather and you can safely do so, please share your photos and videos with us at pictures@12news.com or on social media using the #BeOn12.
Download the 12 News KPNX app for Arizona weather updates
iPhone: http://12ne.ws/iphone
Android: http://12ne.ws/android