After a record-setting weekend for rainfall in Phoenix, more wet weather is on the way through Wednesday.
Expect spotty shower chances in the Valley Monday night through Tuesday night. Overall, there will be more dry time than wet, but an occasional heavy downpour will be possible with mostly cloudy conditions and temperatures that are cooler than average.
Snow will accumulate above 6,000 feet into Tuesday morning. Expect 2-4" above 6,000 feet, while 4-6" is possible along the Kaibab Plateau.
Wind speeds will be between 10-20 mph on Tuesday in the Valley, and even stronger in far western Arizona and southeast California where 40-50 mph gusts will be possible.
The region starts to dry out Thursday and Friday, before another storm is forecasted to hit this weekend. Temperatures will rise into the 80s this weekend.
Enjoy!
TUESDAY: 58/70 spotty showers continue
WEDNESDAY: 58/77 isolated shower chance across the higher terrain, dry in the valley
THURSDAY: 59/81 warmer
FRIDAY: 62/84 sunny
SATURDAY: 66/85 isolated thunderstorms, possible showers
SUNDAY: 64/81 spotty thunderstorms, possible showers
MONDAY: 63/82 sunshine returns
PHOTOS: 2018 weather and nature pics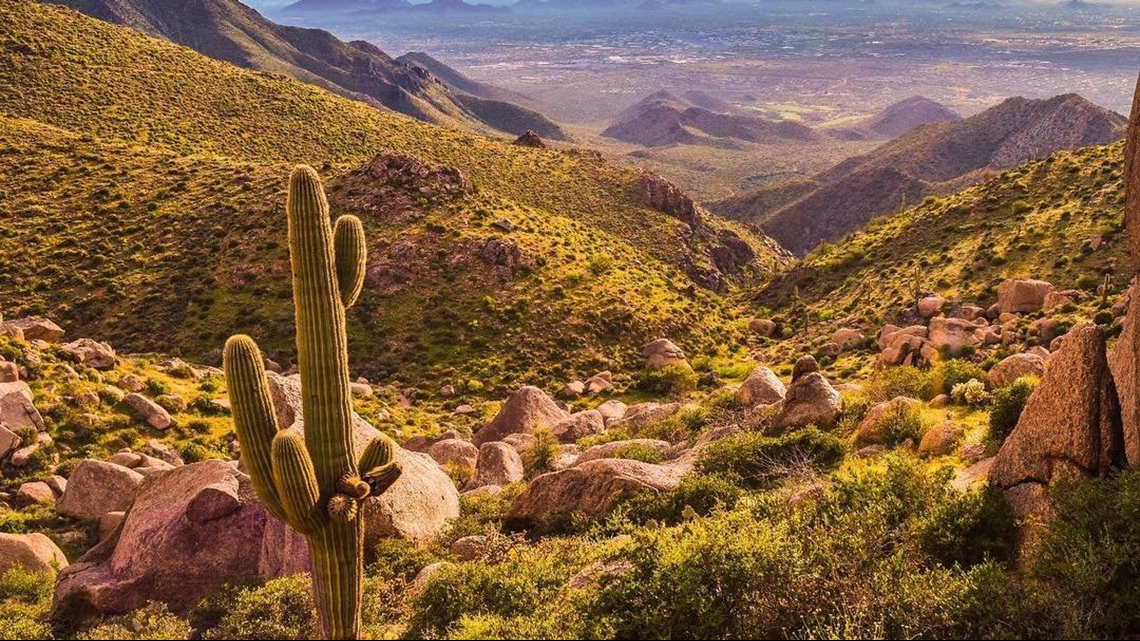 If you see weather and you can safely do so, please share your photos and videos with us at pictures@12news.com or on social media using the #BeOn12.
Download the 12 News KPNX app for Arizona weather updates
iPhone: http://12ne.ws/iphone
Android: http://12ne.ws/android