The 70s are back and sticking around for a few days in Phoenix.
Temps in the Valley tomorrow and Friday will actually be near record territory.
The High Country is also looking at temps that will be well above normal for the next few days.
The current forecast shows highs in the 60s return in time for Christmas Day in Phoenix.
WEDNESDAY: 47/73
THURSDAY: 46/75 (record: 78, set in 1954)
FRIDAY: 48/74 (record: 77, set in 1985)
SATURDAY: 48/72
SUNDAY: 47/71
MONDAY: 46/69
CHRISTMAS: 47/65
PHOTOS: 2018 weather and nature pics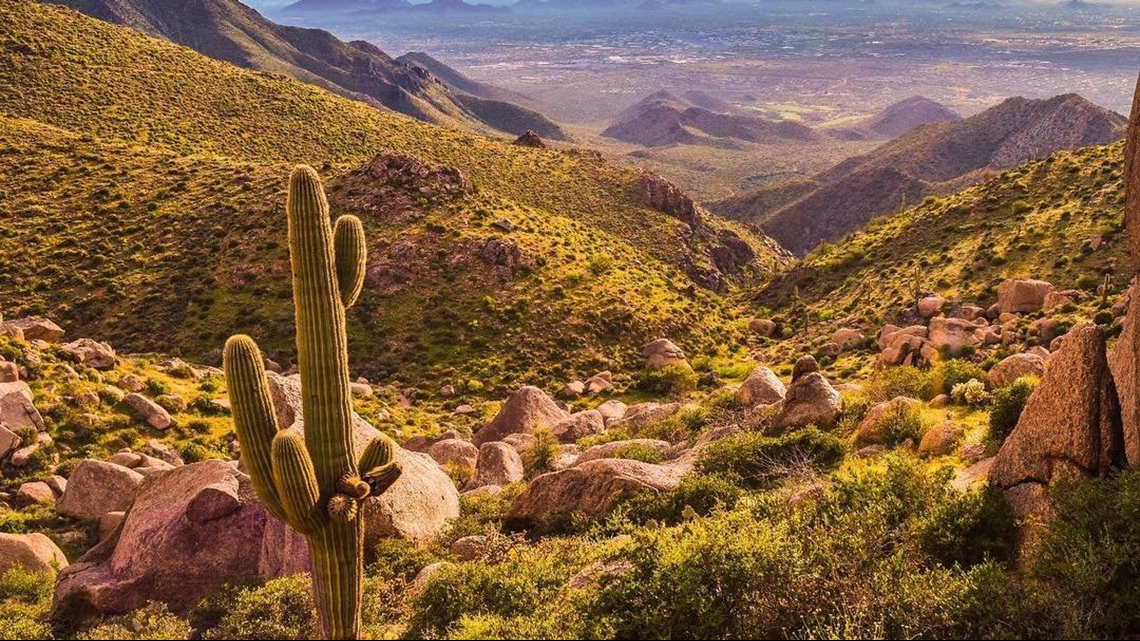 If you see weather and you can safely do so, please share your photos and videos with us at pictures@12news.com or on social media using the #BeOn12.
Download the 12 News KPNX app for Arizona weather updates
iPhone: http://12ne.ws/iphone
Android: http://12ne.ws/android