PHOENIX — Snow will be possible above 4,000 feet on Saturday morning with 1-3" expected. There is about a 10% chance for a mid-afternoon shower on Saturday in Phoenix, however, we will all experience breezy conditions.
The next wave of moisture arrives on Sunday. With this batch, snow levels will drop to 2,500 feet. 4-8" is expected Sunday thru Monday across the High Country. Rain showers will also be possible for the Valley by Sunday afternoon and we'll keep those chances into President's Day on Monday.
There is a larger storm that will bring more significant snow and rain to the state by next Thursday and Friday.
We can expect daily high temps in the 50s from Sunday through next Friday with AM lows returning to the 30s again on Tuesday and Wednesday mornings.
SATURDAY: 47/61 partly cloudy
SUNDAY: 42/57 late showers
MONDAY: 41/54 more showers
TUESDAY: 37/57 mostly sunny
WEDNESDAY: 37/57 partly cloudy
THURSDAY: 40/57 rain likely
FRIDAY: 43/58 rain likely
PHOTOS: 2019 Arizona weather and nature pictures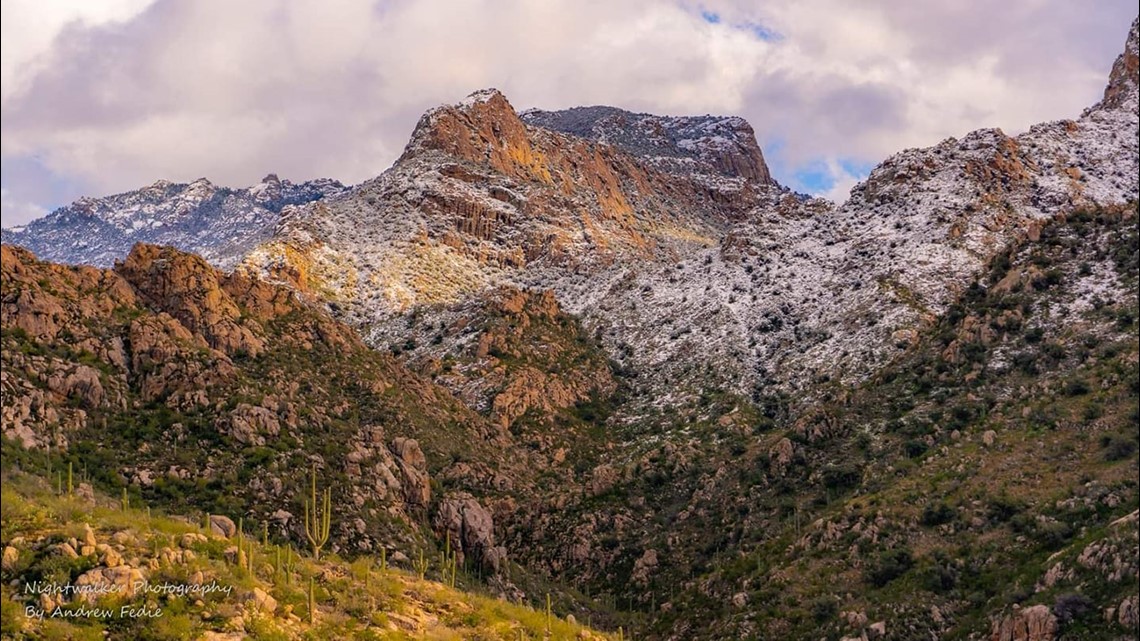 If you see weather and you can safely do so, please share your photos and videos with us at pictures@12news.com or on social media using the #BeOn12.
Download the 12 News KPNX app for Arizona weather updates
iPhone: http://12ne.ws/iphone
Android: http://12ne.ws/android