Temperatures will stay below average through Wednesday before a ridge builds in for the second half of the week. Winds will lighten up again on Wednesday and temperatures will build back to the 100s again by Friday. That will be our 10th 100-degree day of the year and we typically average 109 per year!
Another storm will bring temperatures back to the 90s for the holiday weekend along with some increased breeziness on Saturday and Sunday. No rain is expected through next Tuesday with another round of 100s returning on Tuesday.
WEDNESDAY: 66/94 sunny and not as breezy
THURSDAY: 68/98 sunny
FRIDAY: 70/100 back to the 100s
SATURDAY: 72/97 sunny and breezy
SUNDAY: 70/94 mostly sunny
MEMORIAL DAY: 68/98 dry
TUESDAY: 100s return
PHOTOS: 2018 weather and nature pics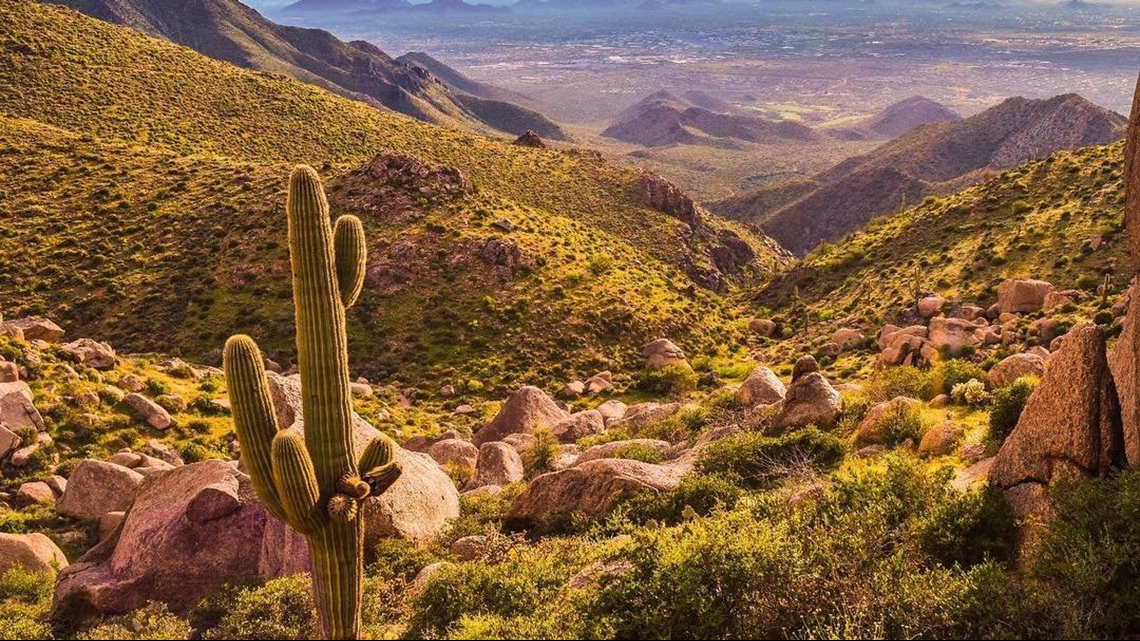 If you see weather and you can safely do so, please share your photos and videos with us at pictures@12news.com or on social media using the #BeOn12.
Download the 12 News KPNX app for Arizona weather updates
iPhone: http://12ne.ws/iphone
Android: http://12ne.ws/android
Sign up for the Snapshot, 12 News' evening newsletter. Every weekday afternoon we share some of the biggest, most-talked-about and interesting stories from Arizona and beyond. Email is the only required information.
If you have feedback, reach out at connect@12news.com.