PHOENIX — A winter storm warning is in effect through 5 p.m. Friday for areas above 3,000 feet.
Snow levels will remain around 3,000 feet overnight with additional accumulation likely. Rain will continue on a steady basis overnight. We'll likely see wet roadways once again for the Friday morning drive.
Storm totals through Friday look like this: Above 5,000 feet, we will see 1-3 feet of snow, while between 4,000 - 5,000 feet, 8-16 inches are expected, and 3 - 6 inches are possible between 3,000 - 4,000 feet.
In the Valley, we can expect heavy rain at times through Friday afternoon totaling 1-1.5"
Travel in parts of Arizona will be difficult to impossible tonight and Friday due to heavy rain and snow.
FRIDAY: 42/50 rain heavy
SATURDAY: 34/54 a clearing sky
SUNDAY: 36/61 bright
MONDAY: 41/65 cold
TUESDAY: 44/68 bright
WEDNESDAY: 48/70 back to the 70s
THURSDAY: 50/72 bright
PHOTOS: 2019 Arizona weather and nature pictures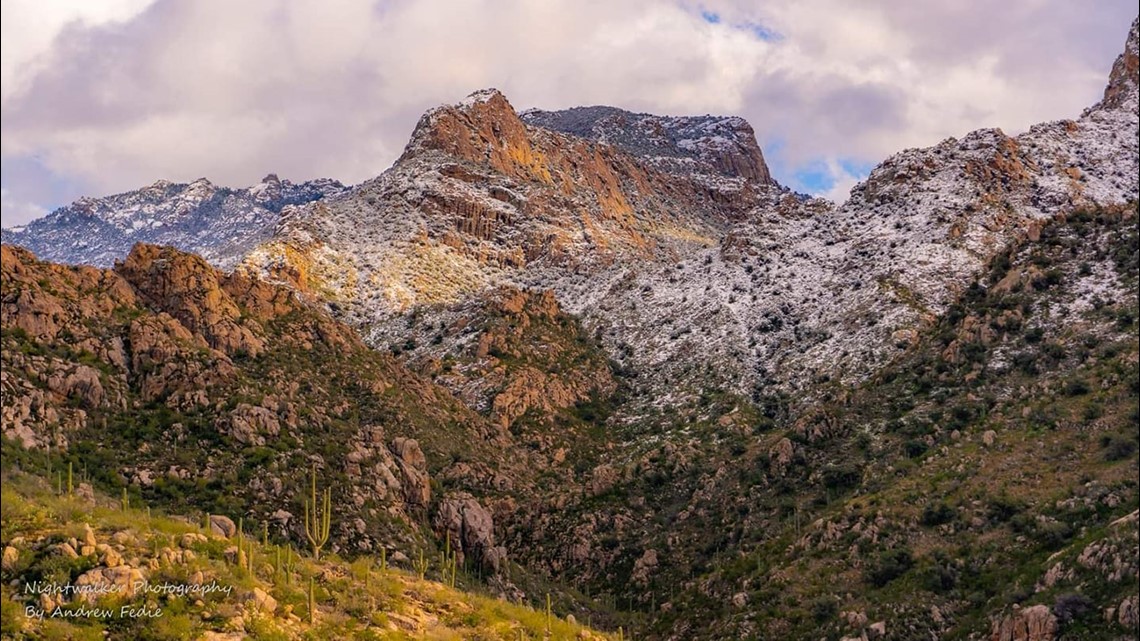 If you see weather and you can safely do so, please share your photos and videos with us at pictures@12news.com or on social media using the #BeOn12.
Download the 12 News KPNX app for Arizona weather updates
iPhone: http://12ne.ws/iphone
Android: http://12ne.ws/android