It's that time of year when the cooler temps are in sight and the leaves are starting to change in northern Arizona. In the Valley of the Sun, we still have triple digit highs throughout the next several days.
Our lows are sitting pretty in the low 80s in downtown Phoenix.
Today is the first day of fall, also known as the autumnal equinox. It's one of only two times each year when the earth's equator passes the center of the sun. The word equinox means day and night and they are roughly the same duration.
This weekend we can expect a slight warming trend with daytime highs reaching the low 100s. Storm chances don't look promising this week, other than the occasional shower in the higher elevations.
Make it a great weekend!
SATURDAY: 80/102 fall begins, sunny & breezy
SUNDAY: 80/101 mostly sunny & breezy
MONDAY: 78/100 mostly sunny
TUESDAY: 79/100 sunny
WEDNESDAY: 75/102 sunny
THURSDAY: 77/102 sunny
FRIDAY: 77/102 sunny
PHOTOS: 2018 weather and nature pics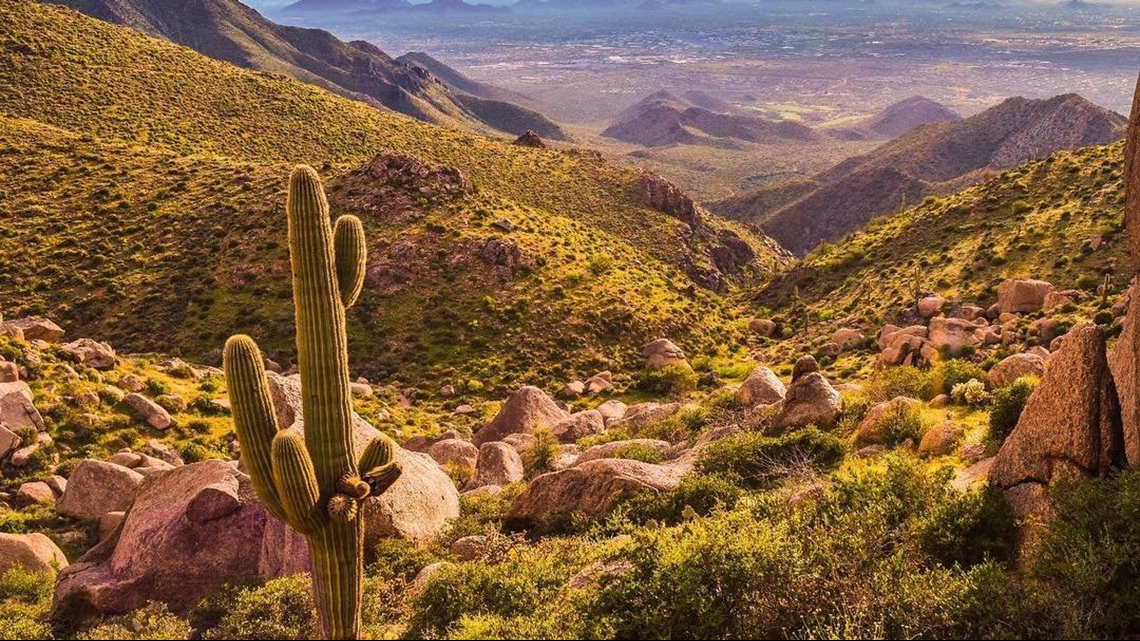 If you see weather and you can safely do so, please share your photos and videos with us at pictures@12news.com or on social media using the #BeOn12.
Download the 12 News KPNX app for Arizona weather updates
iPhone: http://12ne.ws/iphone
Android: http://12ne.ws/android