Friday marks 103 days without measurable precipitation here in the Valley. We will continue to stay dry with no rain in the forecast. So far, we have only seen .77 inches of rain this year. We are 2.45 inches below average for rainfall here in Phoenix so far in 2018.
An excessive heat warning continues for Phoenix, Casa Grande and Globe through 9 p.m. Friday. Highs will be between 110 and 115 degrees and could be dangerous for those who don't take proper precautions.
Friday could be the hottest day we've seen so far this year!
The record high on Friday is 116. So we won't be setting a new record high, but you'll still need to take precautions to stay safe in the heat.
The breeze will pick up and temperatures will return to more seasonal levels this weekend. However, monsoon moisture is nowhere to be found in this 7-day forecast.
FRIDAY: 81/111 sunny hot
SATURDAY: 83/105 sunny and breezy
SUNDAY: 78/103 sunny and dry
MONDAY: 77/105 sunny
TUESDAY: 80/108 heating back up
WEDNESDAY: 81/109 hot
THURSDAY: 82/109 dry
PHOTOS: 2018 weather and nature pics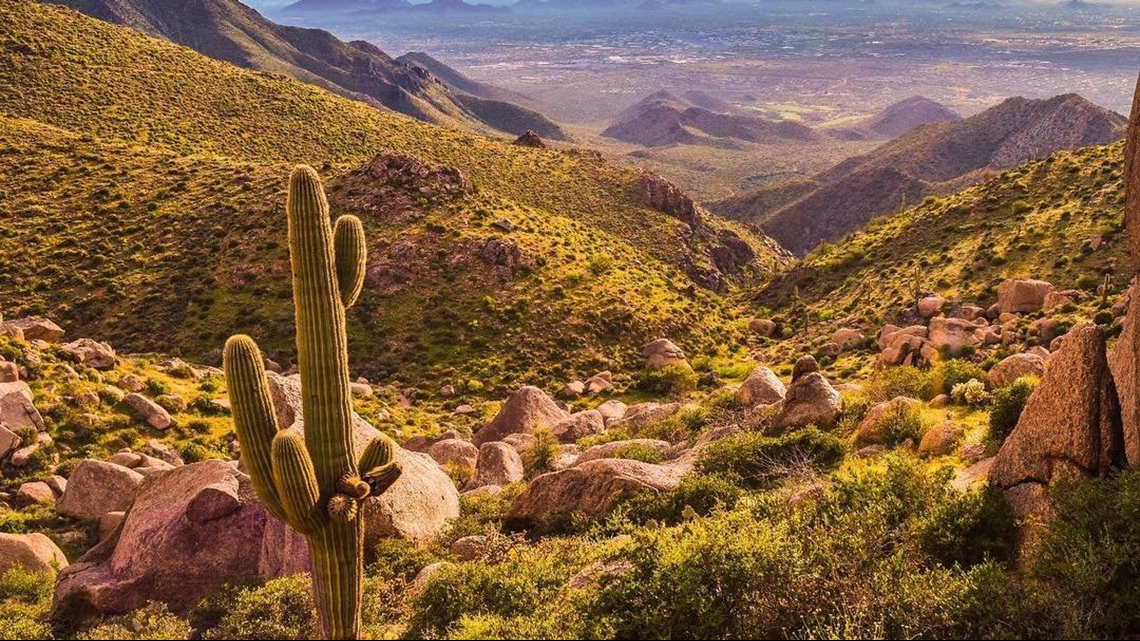 If you see weather and you can safely do so, please share your photos and videos with us at pictures@12news.com or on social media using the #BeOn12.
Download the 12 News KPNX app for Arizona weather updates
iPhone: http://12ne.ws/iphone
Android: http://12ne.ws/android
Sign up for the Snapshot, 12 News' evening newsletter. Every weekday afternoon we share some of the biggest, most-talked-about and interesting stories from Arizona and beyond. Email is the only required information.
If you have feedback, reach out at connect@12news.com.