COLORADO, USA — FORECAST BY: Meteorologist Kathy Sabine
THIS EVENING AT A GLANCE: A beautiful day in Denver with sunshine and temperatures warming into the low 40s this afternoon. Some areas in Northern Colorado are still dealing with patchy fog which could keep highs in the low to mid 30s.
After a brief break from the wet weather, another storm system is pushing in overnight Thursday into Friday. It'll bring the High Country a few inches of snow but there aren't any watches/warnings/advisories in effect.
It'll bring cloudy skies to the Front Range early Friday morning but the light (very light) snow will hold off until the afternoon. So far, it looks like less than 0.5 inch around the city with maybe an inch or two in the far western and southern suburbs. This system quickly exits the state late Friday night.
Sunshine returns Saturday and highs warm into the low 50s by Sunday. We're tracking another storm early next week. Look for increasing clouds Monday afternoon with light snow possible Monday night into Tuesday morning. Stay tuned for possible snowfall amounts!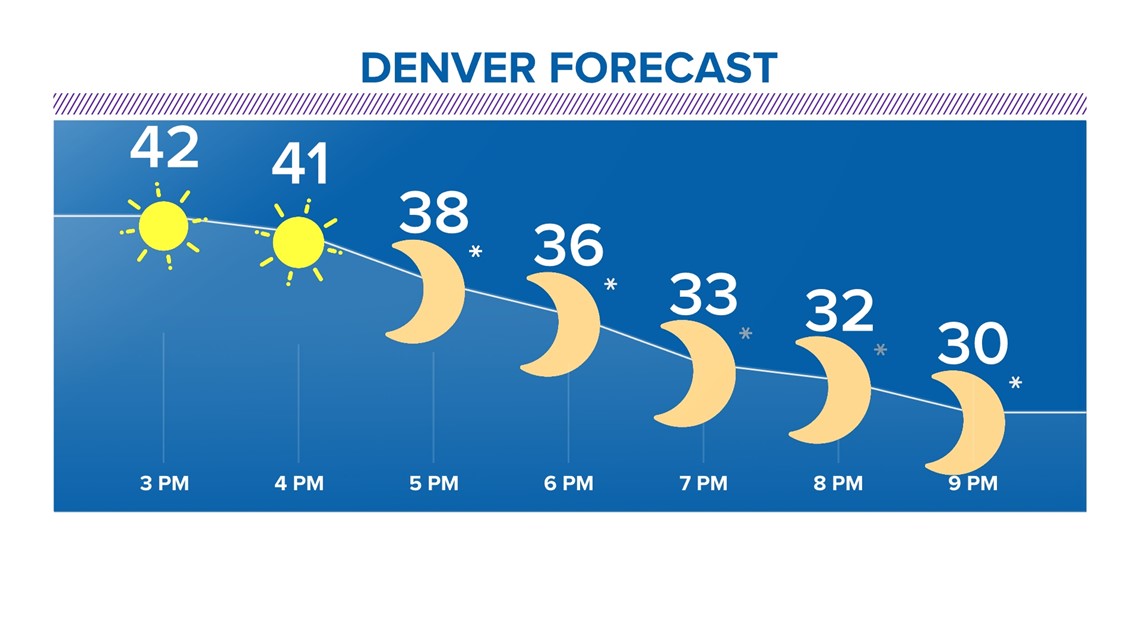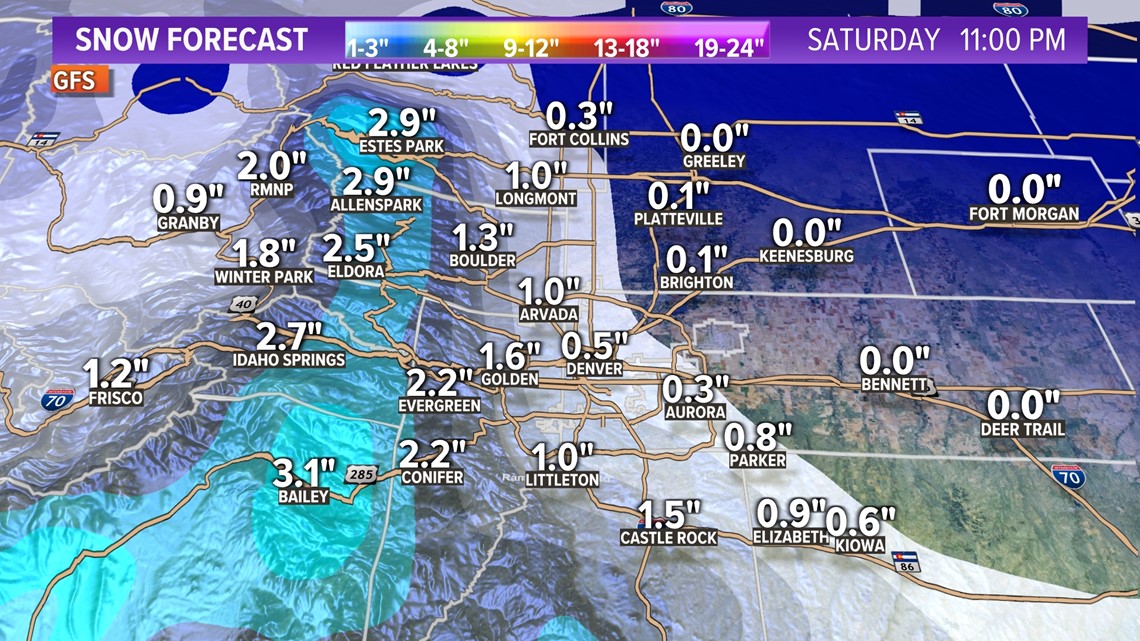 THIS EVENING: Mostly sunny and not as cold, high 42; increasing clouds tonight, low 22.
FRIDAY: Cloudy start to the day, snow develops during the afternoon, high 41; snow ends late with decreasing clouds overnight, low 24.
SATURDAY: Mostly sunny, cool and dry, high 43; mostly clear overnight, low 24.
SUNDAY: Mostly sunny and warmer, high 53; clear skies overnight, low 26.
MONDAY: Partly cloudy with possible snow showers late, high 44; cloudy with a chance for snow overnight, low 19.
TUESDAY: Light snow or snow showers in the morning then gradual clearing, high 36; snow ending with clearing skies overnight, low 16.
WEDNESDAY: Mostly sunny, breezy and seasonal, high 43; partly cloudy overnight, low 22.
THURSDAY: Partly cloudy and mild, high 50; partly cloudy overnight, low 24.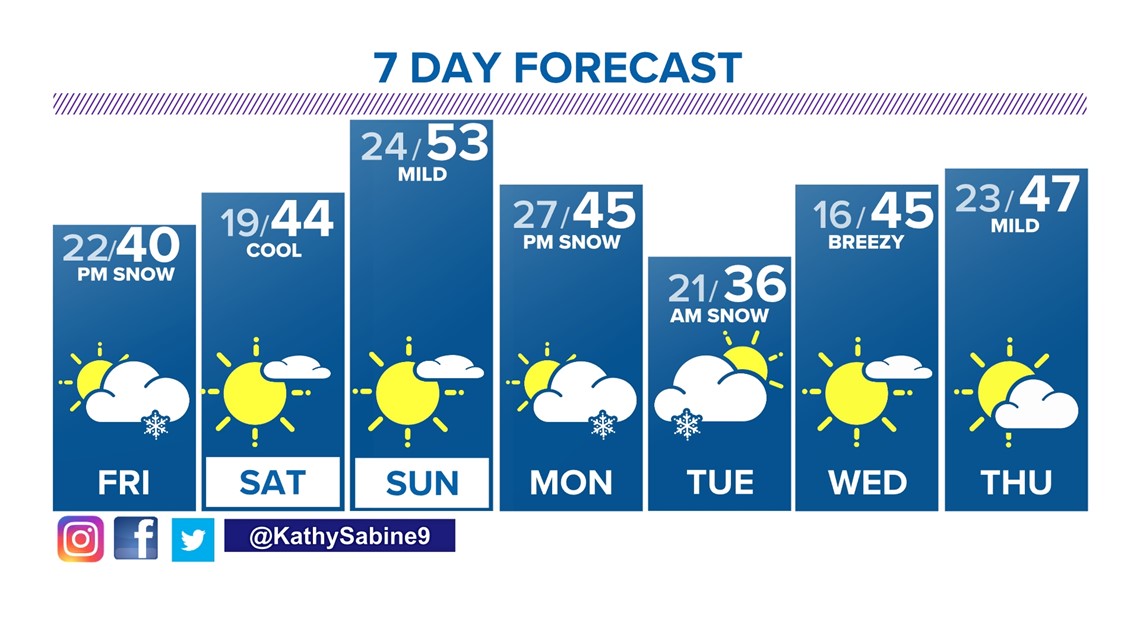 WEATHER LINE 9: Updated weather forecast information at 303-871-1492.
If you have a weather report, photo or video to share, you can contact the 9NEWS Weather Team in these ways:
The 9NEWS Weather team of Kathy Sabine, Danielle Grant, Cory Reppenhagen, Laurann Robinson, Ed Greene and Chris Bianchi update the Denver weather forecast multiple times each day. Bookmark this link to always have the latest forecast from 9NEWS. The team values your local weather reports and often features your photos and videos during weather segments in all newscasts.