An incoming area of low pressure will bring down temperatures around 20 degrees below normal on Memorial Day. In fact, Phoenix could enjoy the coolest Memorial Day on record. The current record is 79 degrees which was set on May 20, 1988.
This same system will also kick up the winds into high gear. South, southwest winds could gust as high as 45 mph. Wind advisories and red flag warnings have taken hold for portions of the state Sunday. Arizona State Forestry is reporting no fire restrictions, however.
On the holiday, snow levels will drop as low as 6,500' with about an inch of snowfall possible near Flagstaff and up to 3-5 inches possible for North Rim and Kaibab Plateau.
An upward trend will take place on the thermometer for the remainder of the week but temps will stay below average.
SUNDAY: 64/85 breezy, clouds increase late
MEMORIAL DAY: 61/77 breezy, clearing skies
TUESDAY: 58/87 sunny
WEDNESDAY: 65/92 sunny
THURSDAY: 68/96 sunny
FRIDAY: 69/95 sunny
SATURDAY: 69/95 sunny
PHOTOS: 2019 Arizona weather and nature pictures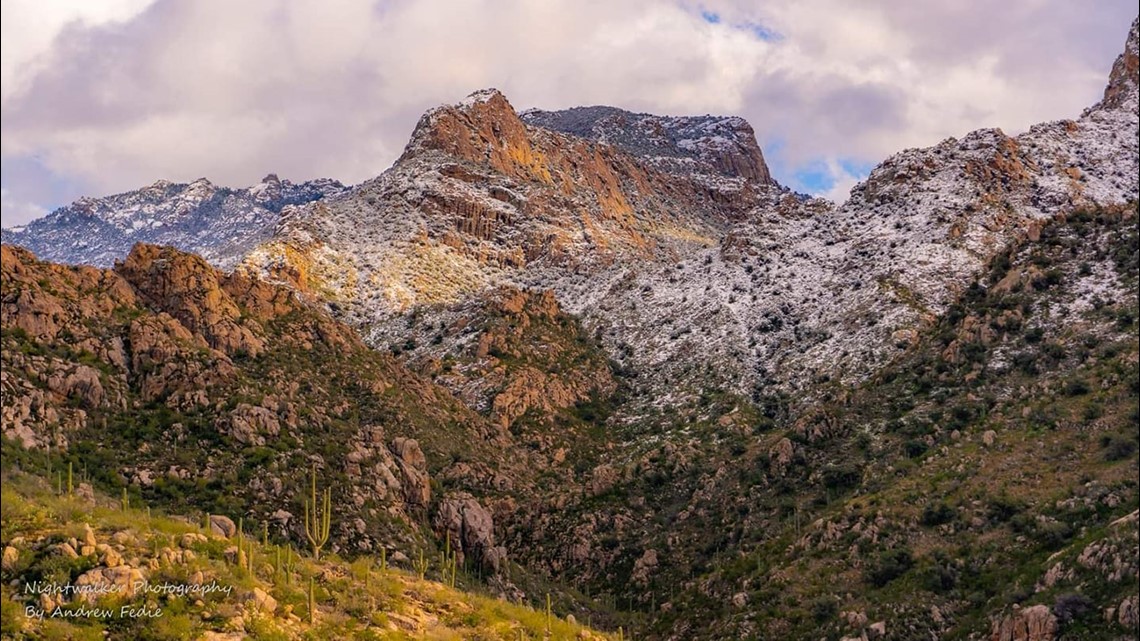 If you see weather and you can safely do so, please share your photos and videos with us at pictures@12news.com or on social media using the #BeOn12.
Download the 12 News KPNX app for Arizona weather updates
iPhone: http://12ne.ws/iphone
Android: http://12ne.ws/android