Call it a cool down if you want!
Sunday we will see a below average high of 104 degrees in Phoenix. The same system to our north that is helping us cool off a little is also kicking up wind. Expect up to 25 mph gusts in places like Kingman and Lake Havasu City. In Flagstaff and down in the Valley, gusts could reach up to 20 mph.
Our forecast looks dry for all seven days and intense heat returns Tuesday when Valley temperatures will be above 110 degrees plus.
Please remember to check the backseat for people and pets!
SUNDAY: 104/80 sunny & breezy
MONDAY: 106/83 hot & sunny
TUESDAY: 110/84 temps increase
WEDNESDAY: 111/85 hottest
THURSDAY: 108/82 still hot
FRIDAY: 106/81 hot & dry
SATURDAY: 105/80 sunny & clear
PHOTOS: 2018 weather and nature pics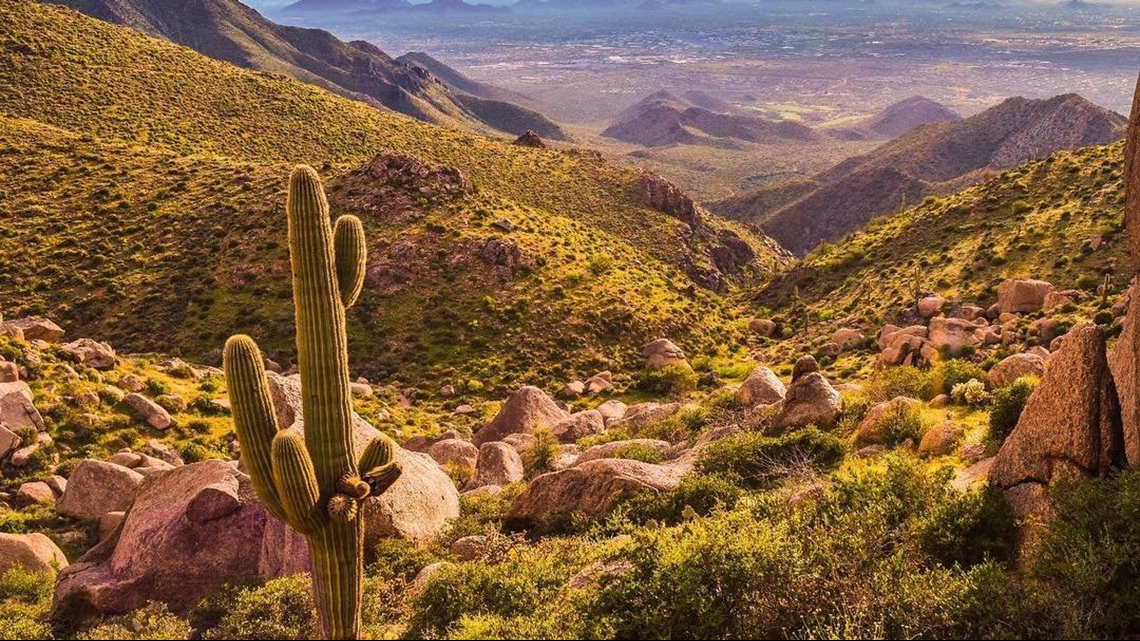 If you see weather and you can safely do so, please share your photos and videos with us at pictures@12news.com or on social media using the #BeOn12.
Download the 12 News KPNX app for Arizona weather updates
iPhone: http://12ne.ws/iphone
Android: http://12ne.ws/android
Sign up for the Snapshot, 12 News' evening newsletter. Every weekday afternoon we share some of the biggest, most-talked-about and interesting stories from Arizona and beyond. Email is the only required information.
If you have feedback, reach out at connect@12news.com.