Today you can expect warm, slightly above normal temps in the Phoenix metro area. There's a slight chance of showers, specifically in the higher terrain starting this evening through early next week.
Get ready for a little cool down starting tomorrow. If you live east of Phoenix, your work week will begin with rain chances on Monday into Tuesday. Then drier conditions will move into the region by the middle of next week. Temps will stay consistent with near seasonal norms.
Have a great weekend!
SATURDAY: 69/90 sunny & breezy, then slight chance of t-storms
SUNDAY: 66/85 chances of showers and t-storms after 11 a.m.d storms
MONDAY: 66/83 mostly sunny
TUESDAY: 64/83 sunny mostly clear
WEDNESDAY: 64/84 sunny & clear
THURSDAY: 63/85 bright & warm
FRIDAY: 62/87 sunny & clear
PHOTOS: 2018 weather and nature pics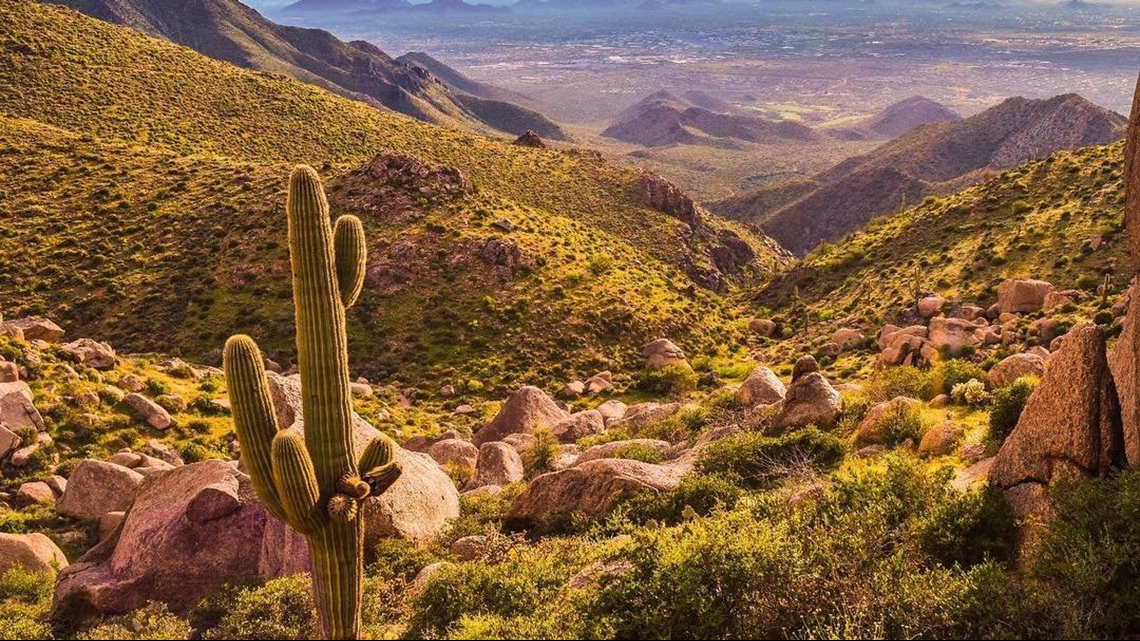 If you see weather and you can safely do so, please share your photos and videos with us at pictures@12news.com or on social media using the #BeOn12.
Download the 12 News KPNX app for Arizona weather updates
iPhone: http://12ne.ws/iphone
Android: http://12ne.ws/android