PHOENIX — The drought is becoming more dangerous here in Arizona.
The latest Drought Monitor report released on Thursday showed deteriorating drought conditions in Arizona, with the entire state at some level of drought status.
Extreme drought, the second highest level, has overtaken 57% of Arizona.
Above-average temperatures and below average rainfall are to blame for the worsening situation.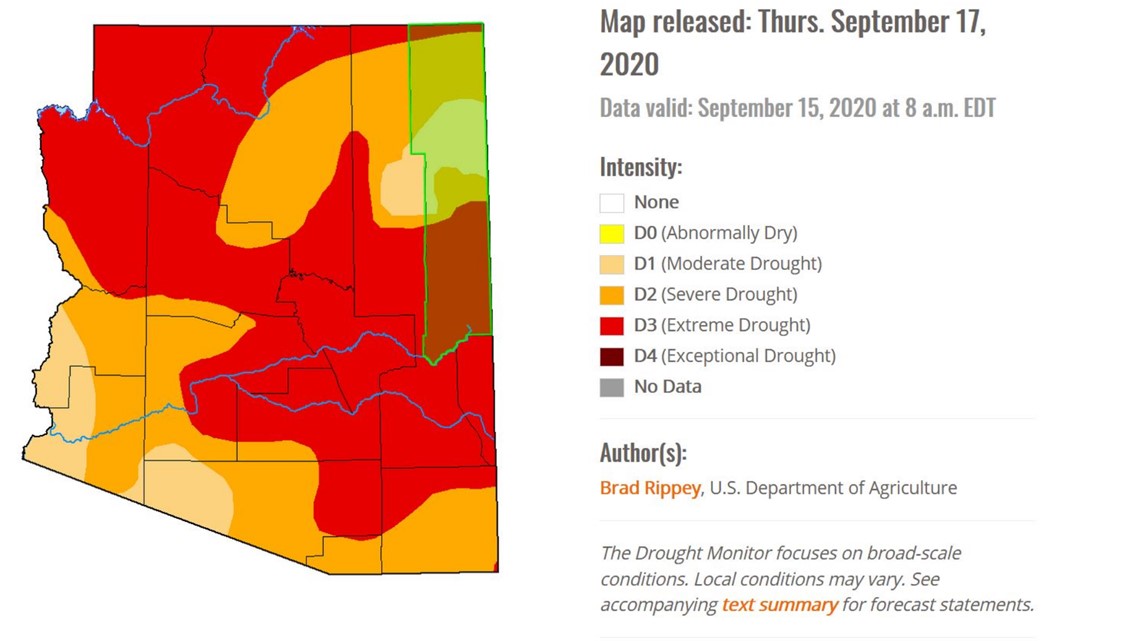 The extensive drought has contributed to an extended fire season in Arizona, with fire restrictions remaining in place through September.
The intensifying drought has also left a footprint of parched rangelands in the state, especially in eastern Arizona.
The latest Climate Prediction Center report for Arizona points to above average temperatures for the rest of September and October and normal to below average rainfall for that same timeframe.