PHOENIX — A crash caused by a wrong-way driver, according to the Arizona Department of Public Safety, blocked the southbound lanes of Interstate 17 just before the Thomas Road exit for hours overnight.
According to DPS, the wrong-way driver was first reported going north in the southbound lanes at Jefferson Street and the I-17 Monday night.
That wrong-way driver crashed into three vehicles near the Thomas Road exit just a few minutes later, DPS said.
The Arizona Department of Transportation installed a wrong-way detection system along this part of the I-17. The department released video showing the crash detected by this system.
The wrong-way driver, a 40-year-old man who lives in Cave Creek, suffered life-threatening injuries and was taken to a hospital, according to DPS.
Four other people were also taken to a hospital, two with serious injuries.
Drug impairment is suspected to be a factor in the crash, DPS said.
Sky 12 footage Monday night showed smashed vehicles and debris scattered on the roadway.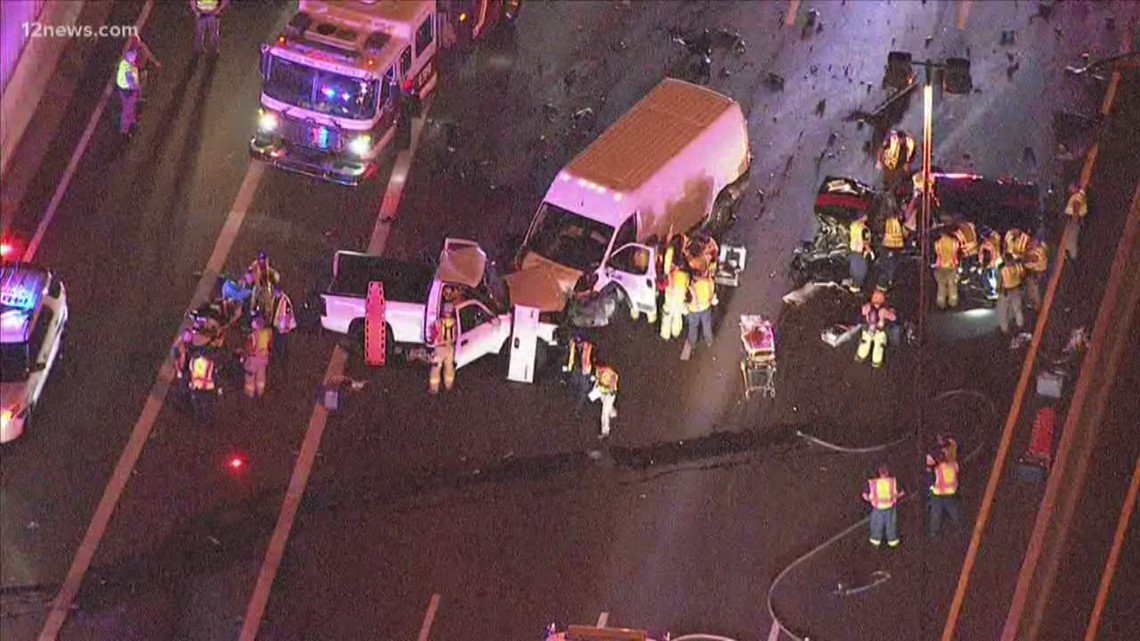 I-17 was closed for several hours before reopening early Tuesday morning.
This crash marks the 43rd wrong-way crash in Arizona this year.