ARIZONA, USA — The Bureau of Reclamation on Wednesday released updated modeling projections of reservoir levels for lakes Mead and Powell and said the latest outlook for both bodies of water along the Colorado River is troubling.
Following an 'almost' record-breaking monsoon season, the historic drought and low-runoff conditions in the Colorado River Basin show an elevated risk of Lake Powell and Lake Mead at critically low elevations, the bureau said in a news release.
The modeling projections show that the total Colorado River System Storage is at 39% capacity, down from 49% at the same time last year.
Lake Powell projections
Projections of Lake Powell indicate the potential of falling below the minimum power pool as early as July 2022.
The potential for falling below the minimum power pool increases to 25 to 35% beyond 2022.
A power pool is two or more interconnected electrical systems that operate a single system to generate power, according to the Bureau of Reclamation glossary. The minimum power pool was designed to protect the framework of the Glen Canyon Dam.
Failing to meet the power pool minimum would prevent the dam from meeting its power obligations to Arizona, California and Nevada.
"The latest outlook for Lake Powell is troubling," Wayne Pullan, the bureau's Upper Colorado Regional director said.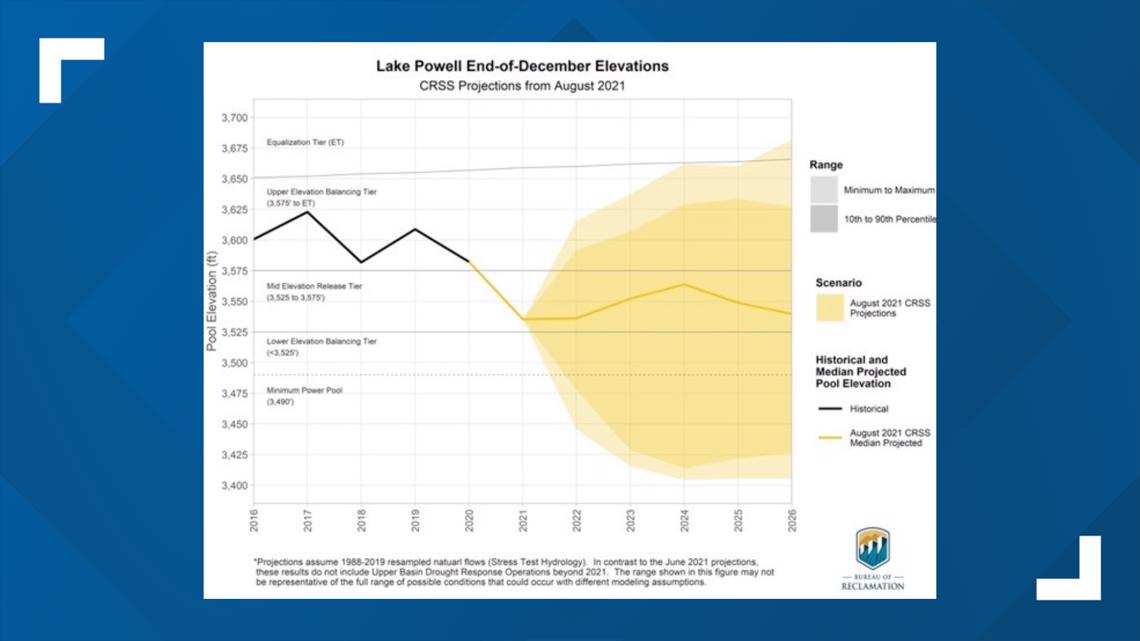 The water deliveries will provide the lake with up to 181,000 acre-feet of water by the end of 2021.
181,000 acre-feet is enough water to supply over 5,400 average US households for an entire year.
Water is not measured in gallons at such a large level, it is instead measured in acre-feet. That's the amount of water it takes to cover one acre of land at one foot deep.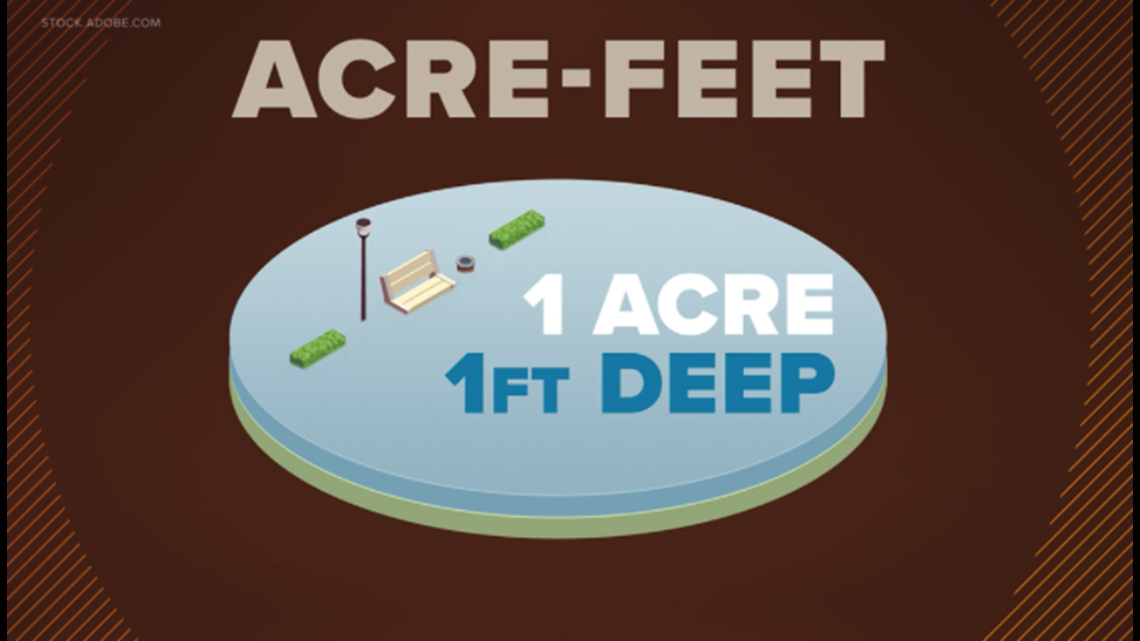 Lake Mead Projections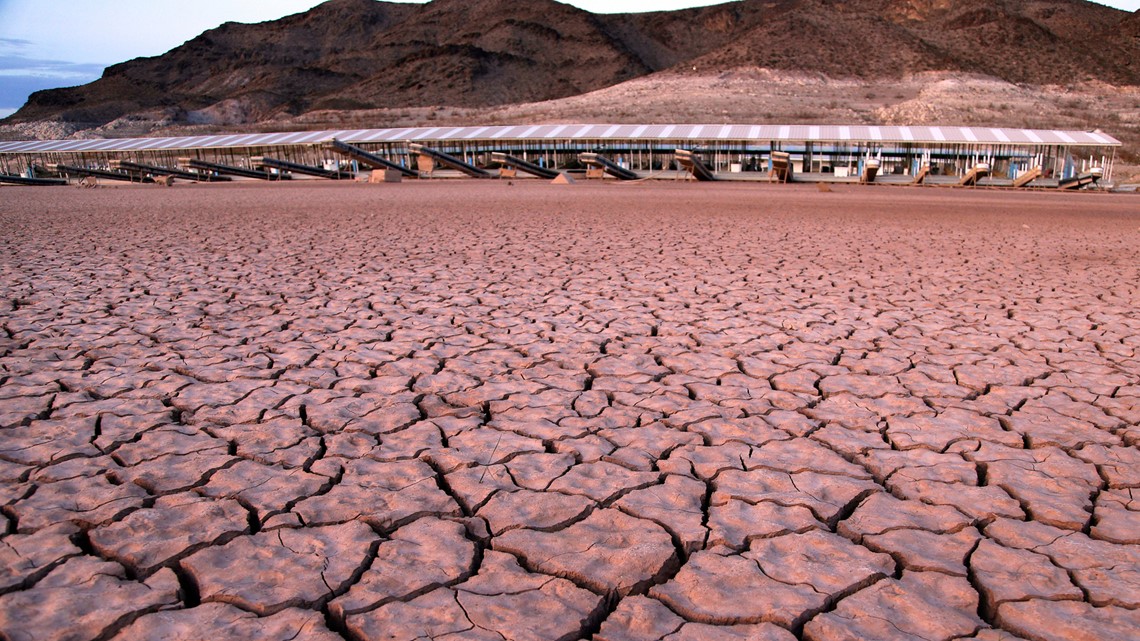 Projections at Lake Mead show there is a chance as high as 66% that water levels will decline to 1,025 feet by 2025, triggering a Tier 3 Shortage.
A Tier 3 shortage would impact the amount of water available to Arizona cities and tribes, according to the Central Arizona Project.
There is a 22% chance that water levels will drop 1,000 feet the same year.
New predictions for Lake Mead highlight the need for additional actions on top of the 2019 Drought Contingency Plan, said Tom Buschatzke, director of the Arizona Department Water Resources.
The 2019 Drought Contingency Plan is an agreement signed by all 7 Colorado River Basin States created to reduce drought risk and protect the most important water resource in the western US.
Up to Speed
Catch up on the latest news and stories on the 12 News YouTube channel. Subscribe today.