PHOENIX — Se esperan las temperaturas más altas del año hasta ahora a medida que nos acercamos al fin de semana.
Una advertencia de calor excesivo se prolongará en secciones del estado el viernes y sábado. Las áreas con alerta de calor excesivo son Lake Havasu City, Bullhead City, Oatman y Toprock, así como ubicaciones a menos de 4,000 pies en el Gran Cañón. Las temperaturas alcanzarán los 110 grados en las zonas mas calientes.
El Valle está en camino de alcanzar los 105 grados o más cada tarde durante el fin de semana. Es posible que las bajas temperaturas de la mañana ni siquiera bajen de los 80 grados. Si bien estas temperaturas proyectadas en Phoenix están por encima del promedio, no amenazarán ningún récord.
Lluvias y tormentas eléctricas volverán a las regiones montañosas de Arizona el viernes. Las precipitaciones serán limitadas con amenazas de relámpagos secos y fuertes ráfagas de viento.
Es posible que aún haya suficiente humedad el sábado para desencadenar algunas lluvias finales en White mountains por la tarde.
Los vientos también continuarán cada tarde durante el fin de semana.
A principios de la próxima semana, se reducirán algunos grados de las lecturas de temperatura para lunes y martes, pero los números tendrán una tendencia ascendente nuevamente durante el resto de la semana laboral.
VIERNES: 80/107 mayormente soleado y con vientos
SÁBADO: 80/107 mayormente soleado y con vientos
DOMINGO: 78/105 mayormente soleado y con vientos
LUNES: 75/103 mayormente soleado
MARTES: 78/103 mayormente soleado
MIÉRCOLES: 76/104 soleado
PHOTOS: 2021 Weather and Landscape shots from the 12 News Weather Watchers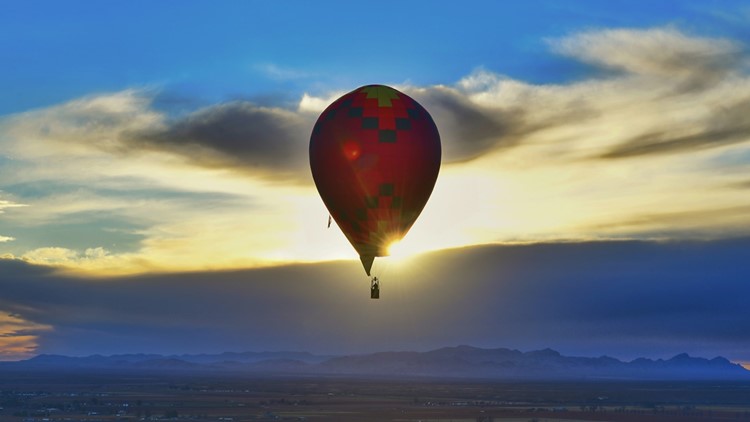 Descargue la aplicación 12 News KPNX para recibir notificaciones en español:
OTRAS NOTICIAS EN ESPAÑOL:
Visítenos en nuestra sección en español de 12 News en Youtube.