CHANDLER, Ariz. — Seton Catholic Prep is a small school with less than 600 students, but its girls' basketball program has achieved dynasty status. The Sentinels have won a dozen state championships and they're coached by an Arizona Sports Hall of Famer.
"This has always felt like home, you know? I just never really wanted to coach anywhere else," said Seton's longtime girls' basketball coach Karen Self.
Self, who is in her 31st season coaching at Seton, has cemented her legacy in the East Valley with 27 region titles. But it's not about the banners – it's about the players and the relationships she builds with them.
"She really teaches us not just about basketball, but like just life and how to be a woman in today's society," Seton sophomore point guard Sophie Morales said. "I'm just really grateful to be coached by her. And, you know, she's a legend."
Being called a legend is laughable to Self – but it's true. The former Arizona State Sun Devil is one of the winningest basketball coaches in Arizona history. Just a few months ago, she was inducted into the Arizona Sports Hall of Fame with a 2022 class that included Cardinals legend Larry Fitzgerald and the late Pedro Gomez.
Now Self's Sentinels sit atop the state's Open division rankings and they're ready to compete among the best from the big schools.
"She always has faith in us and believes in us no matter who we're playing," Seton senior guard Amelie Cartagena said. "We're just going to try to win it all and I feel like we can."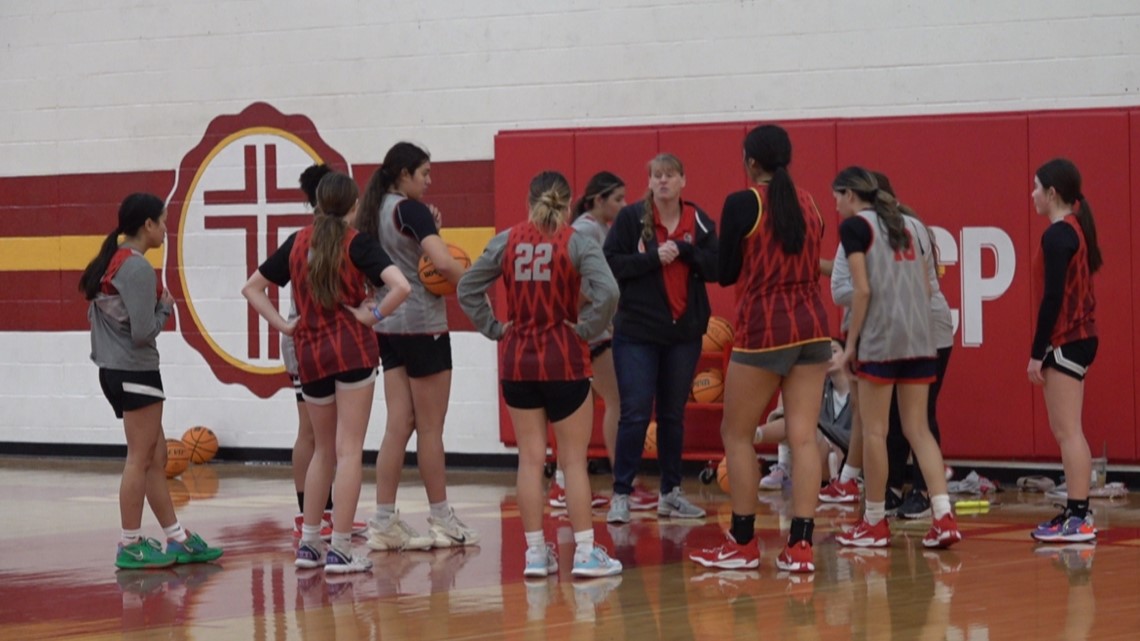 This will be the first year of the Open Division in the AIA State Basketball Playoffs, but Seton's become a storied program under Self at the 4A level.
"It's really cool to even get the opportunity to experience the Open Division and play hard teams and higher divisions," Seton senior shooting guard Jordan Herrera said
Herrera and Cartagena have been part of Seton's most recent championship run with the Sentinels winning five of the last seven state titles in 4A. But Self will tell you she doesn't measure her success with wins or trophies.
"What I look back on is the relationships that I've developed with the players I've had," Self said. "That, to me, means more than anything in the world."
12 Sports
Stay up-to-date on the latest Arizona sports stories with 12 News.