PHOENIX — The 2023 wildflower season is shaping up to be an intense one. Experts say that the conditions are right for Arizona to experience what some people are calling a 'superbloom.'
After a wet winter season for most of the state, experts say that we're likely going to get some spectacular views across Arizona. They're also asking for the public's help in tracking the event.
"Signs are pointing to we might be seeing something pretty special this spring, we've had the conditions that seem to be the important ingredients for having really good wildflower displays," says UArizona professor Theresa Crimmins.
She's the director of the USA National Phenology Network, a Tucson-based organization that coordinates citizen scientists across the country to document the timings of seasonal events.
That's things like migrations, egg hatching, leaves falling, and especially wildflower blooms!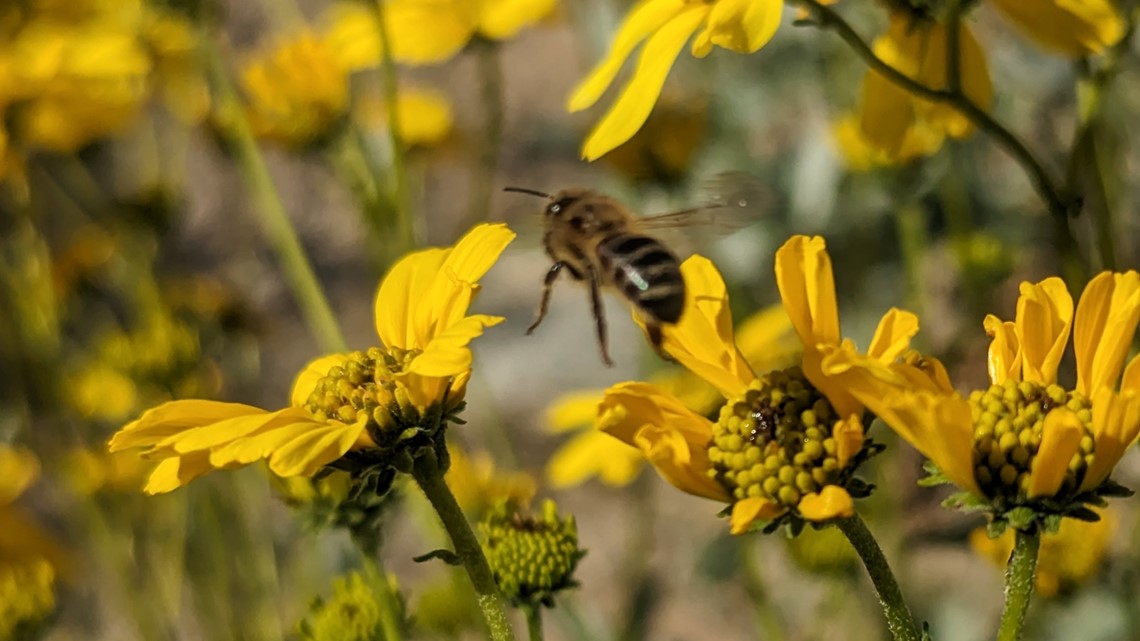 Crimmins says that their Nature's Notebook program lets people get hands-on with science, and help contribute to our understanding of what causes the natural events around us.
"Folks that don't necessarily have a background in science or any formal training can still participate in that very important act of documenting what they're seeing," she says, "and are thereby contributing to a record and a resource that can be used in all sorts of ways for better understanding."
Nature's Notebook is an easy-to-use app that through which users can submit photographs and observations to help track plants and animals in their area.
So as Arizona's wildflower season gets underway, Crimmins says it's the perfect time for people to get out and send in what they see.
"We hit the nail on the head in terms of having consistent rainfall in pretty much all the low-lying areas in Arizona, where we might expect to see good wildflowers."
"I've been receiving reports from reliable sources, including photos up near the Picacho Peak area where it's looking pretty spectacular."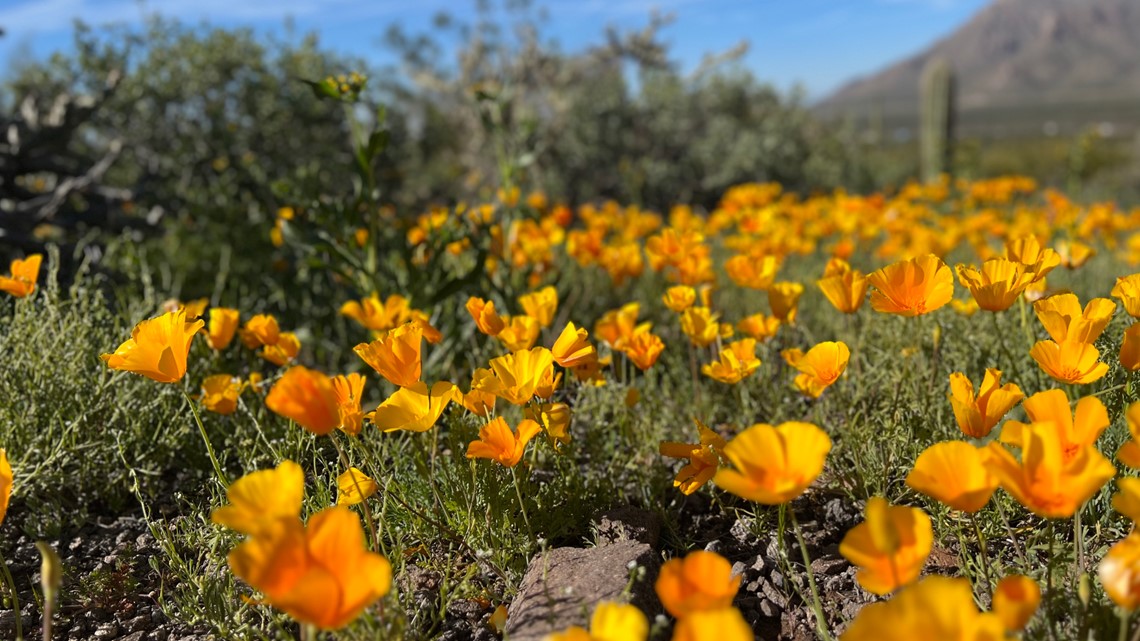 You'll only have a brief window to see these annual winter wildflowers. They're called ephemerals, and complete their life cycle in just a few weeks. From rapid growth to gone just as fast.
Crimmins says she has a soft spot for Lupin and poppies, but it's the diversity of all the flowers together that makes the season really special for her.
So if you're looking to get out to see the superbloom, Nature's Notebook is a great way to help us learn a little more about the state's natural beauty.
When you go out there, remember the golden rule: Take only pictures, leave only footprints.
"Enjoy them and leave them undisturbed so that others might enjoy them too," Professor Crimmins says. "That's what I would suggest. Don't pick them."
And if you're interested in the USA National Phenology Network's mission, check out a few of its other programs to get involved as a citizen scientist:
WE ❤ ARIZONA
Explore amAZing people, places and things across our state on our 12News YouTube playlist here.