TEMPE, Ariz. — The Valley is in the midst of a massive Super Bowl transformation during the weeks before hosting Super Bowl LVII.
The Big Game is in Glendale but by now, you've likely seen Super Bowl signs or pop-ups wherever you are in the Valley.
It turns out, a Tempe company that started as a small signage business for golf tournaments is behind the recent transformation.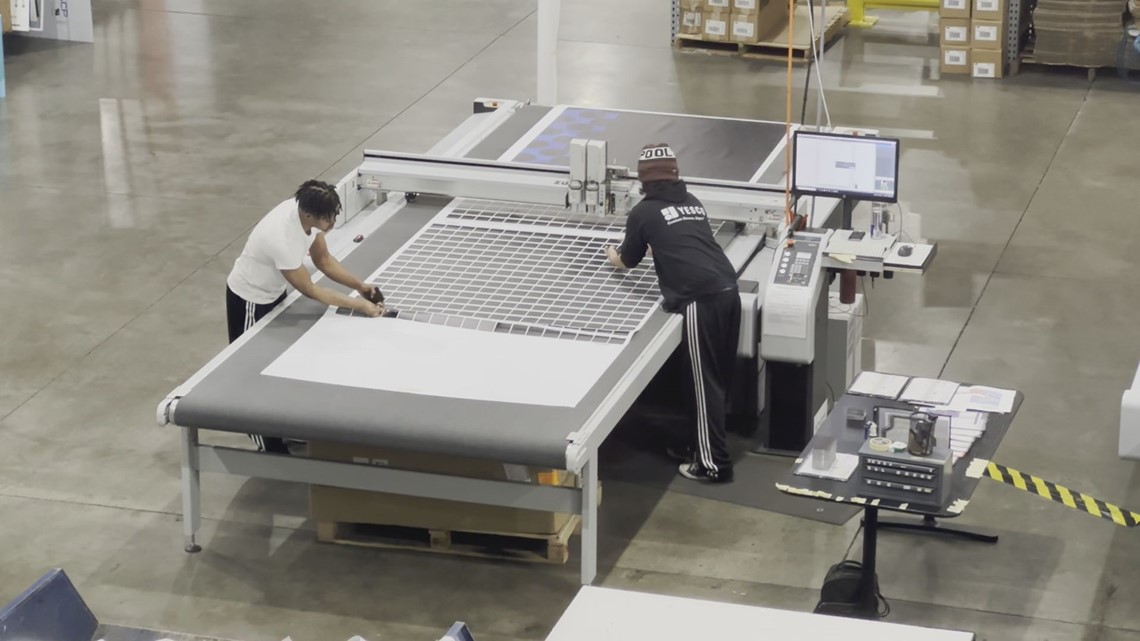 "It's been, you know, a fantastic experience to be able to do this," said R.J. Orr, executive vice president and partner of bluemedia.
Bluemedia scored the deal with the NFL ahead of Super Bowl 49, which was also in Glendale, and has been converting host cities across the country into a top-to-bottom Super Bowl experience ever since.
"I think everybody's going to be in for a really big surprise with what we ended up coming up with," Orr said. "It's going to be one of the biggest graphics that we've ever done."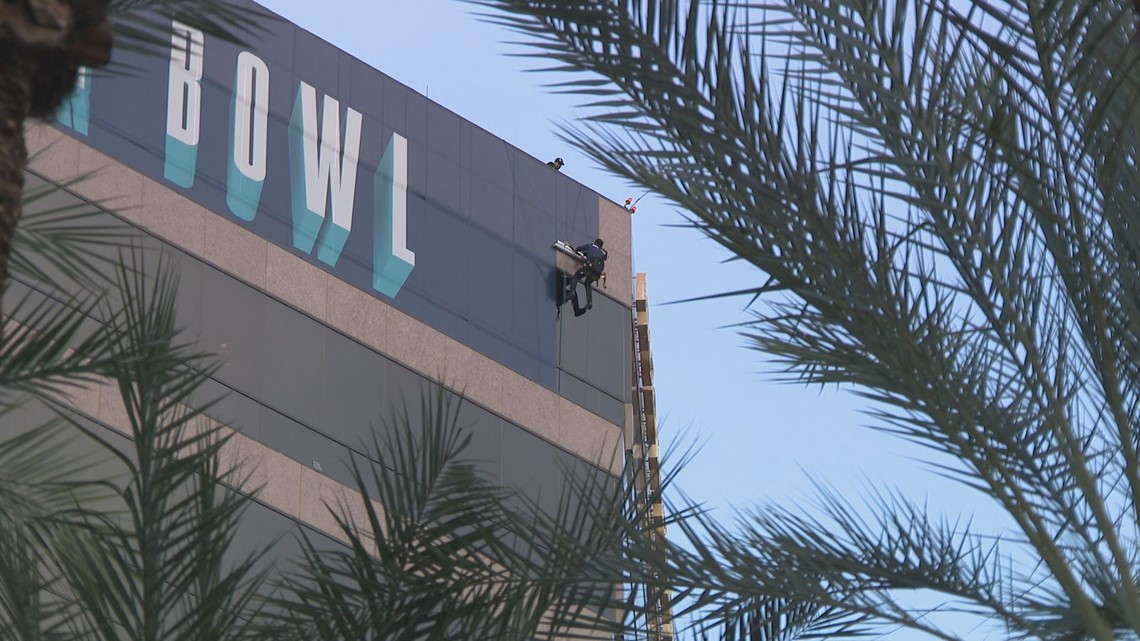 Each year, bluemedia tries to top the last.
Typically, with the Super Bowl being held in cities like Minneapolis, Tampa or Los Angeles, bluemedia has to factor in driving and shipping to deliver their massive projects to host cities.
This year, that's not the case and they have big plans.
"You always want to raise the bar. So our first big thing, especially for this year was like, how can we involve the exterior of the stadium?" Orr said.
Part of this year's stadium exterior plan includes massive canyon walls to give fans the feel of northern Arizona.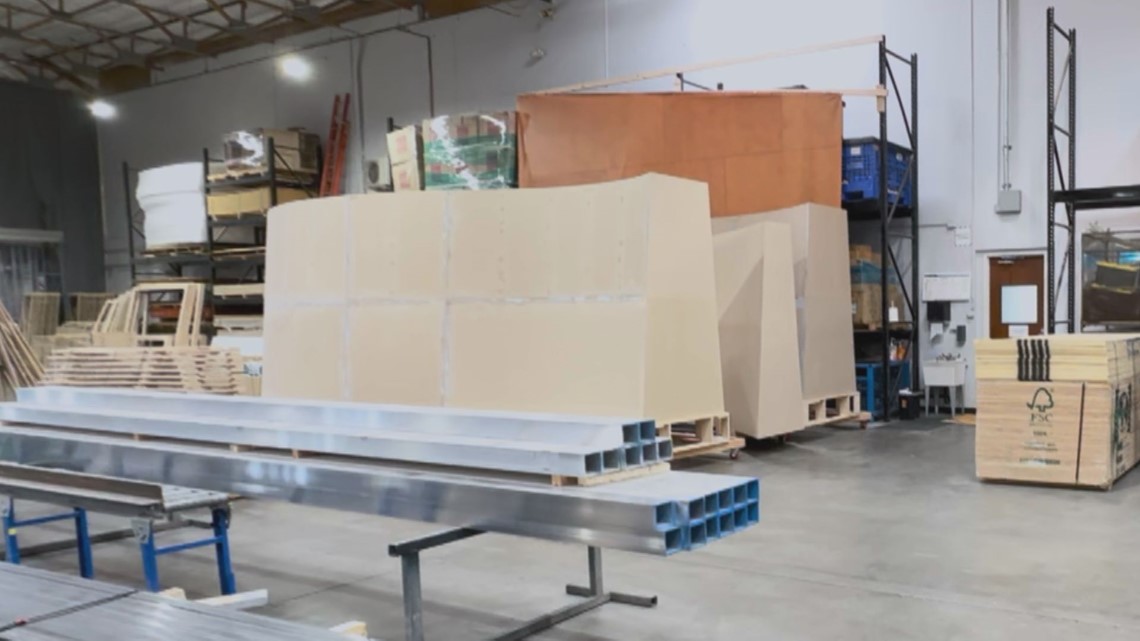 "Before you actually enter and go through the magnetometers and scan your ticket, you're going to be walking through this canyon experience before you get to that," Orr described.
It's not just the stadium, which already has Super Bowl 57 massive logos plastered on it.
Bluemedia also decorates the airport, media center and team hotels. Plus, bluemedia employees have been tethered to the tallest buildings in downtown Phoenix to install graphics there too.
Orr showed 12News the graphics in their warehouse, which were rolled up like long posters. The printed sheets are often five feet wide and up to 40 feet long.
"The idea is from the NFL, they want you to be immersed within the Super Bowl, every place that you are in a host city," Orr said.
While a lot of planning goes into creating these large projects, some of the large graphics haven't been started yet. That's because some, like those going at the team hotels, are specific to the teams playing in the Super Bowl.
Orr said his staff receives graphics for the final four teams and will be watching the AFC and NFC championship games together in their warehouse. As soon as the games are over, they hit print and are off to the races. It's a sprint finish before Super Bowl week.
Bluemedia also builds the 3D elements being put up in places like Hance Park and Old Town, which include interactive photo opportunities and a life-size Lombardi Trophy.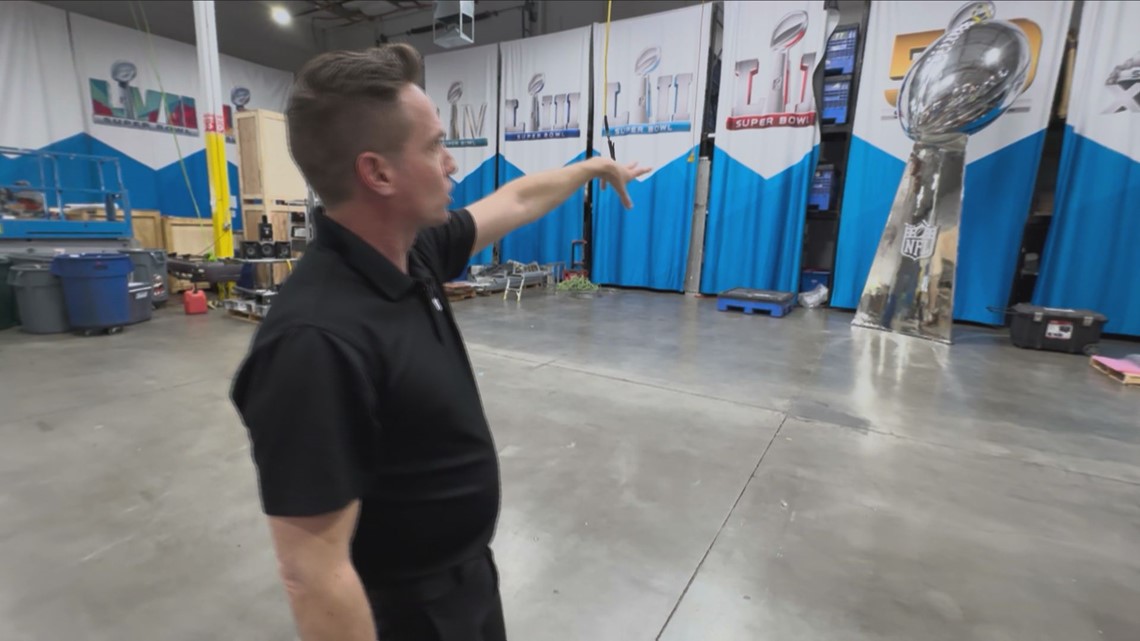 "This huge trophy is going to be going at Hance Park for the outdoor Super Bowl experience," Orr said while showing off the massive trophy.
It's a years-long plan now coming to life. The hometown company is hoping to leave a lasting impact on fans and make their community proud.
"To really see it come full scale and do another Super Bowl in your host city is something special," Orr said.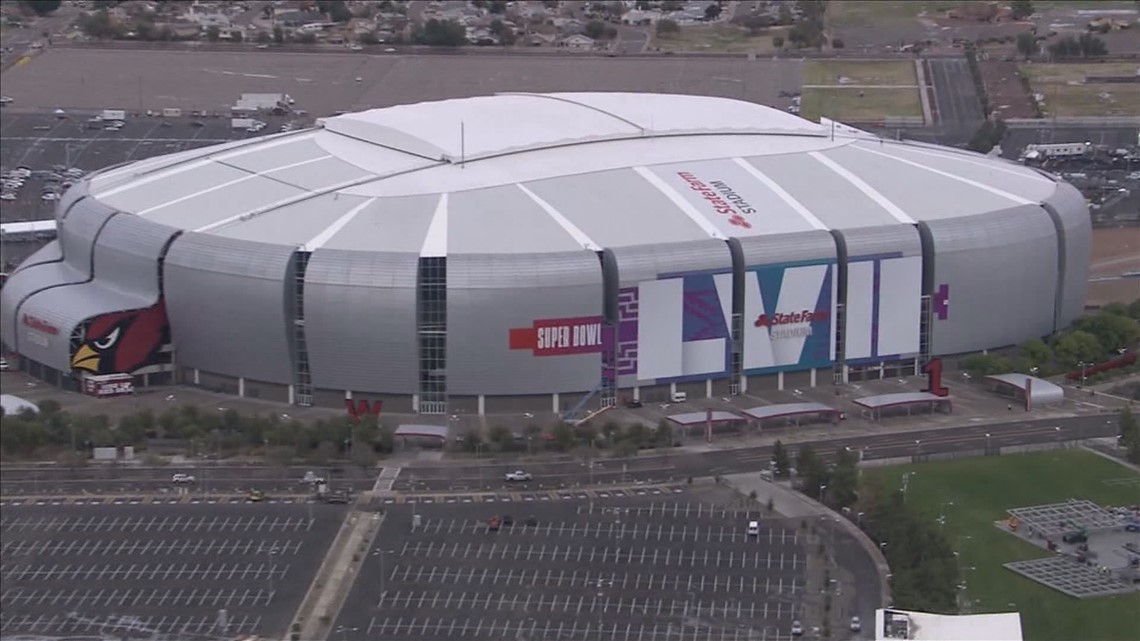 SUPER BOWL LVII
Get the latest information on Super Bowl LVII on the 12News YouTube channel. Don't forget to subscribe!