GLENDALE, Ariz. — This year's Super Bowl will include one of America's greatest pregame traditions – a military flyover.
Three U.S. Navy tactical aircraft squadrons will conduct an integrated flyover after the National Anthem during the Big Game at State Farm Stadium in Glendale on Feb. 12.
Navy officials said the formation would include:
Two F/A-18F Super Hornets from the "Flying Eagles"
Entering fleet service in 1999, the F/A-18 Super Hornet, has earned a reputation as the backbone of the Navy's carrier air wing and a workhorse within the fleet, continuing its key strike fighter role against the advanced threats of the 21st century. Designed to meet current Navy fighter escort and interdiction mission requirements, the Super Hornet maintains fleet air defense and close air support roles, as well as an increasing range of missions, including in-air refueling.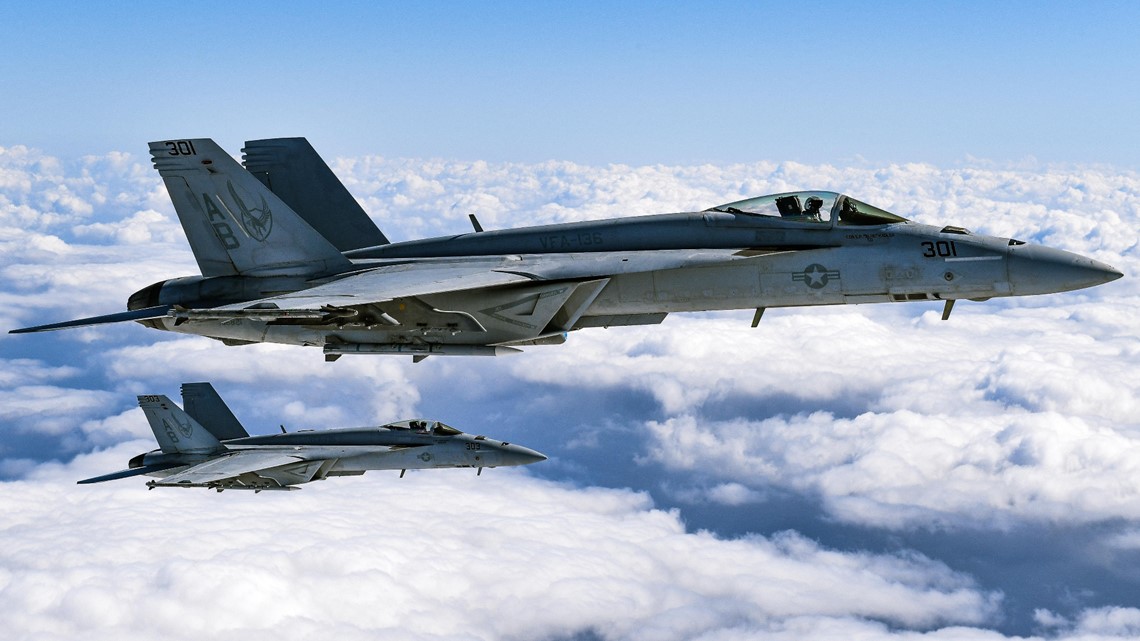 F-35C Lightning II
The fifth-generation strike fighter F-35C Lightning II integrates advanced stealth technology into a highly agile, supersonic aircraft that provides unprecedented battlespace awareness, versatility and survivability. The F-35C, which is the Navy variant of the F-35 Joint Strike Fighter, sets new standards in weapon system integration, maintainability, combat radius and payload that bring formidable multimission power projection capability from the sea.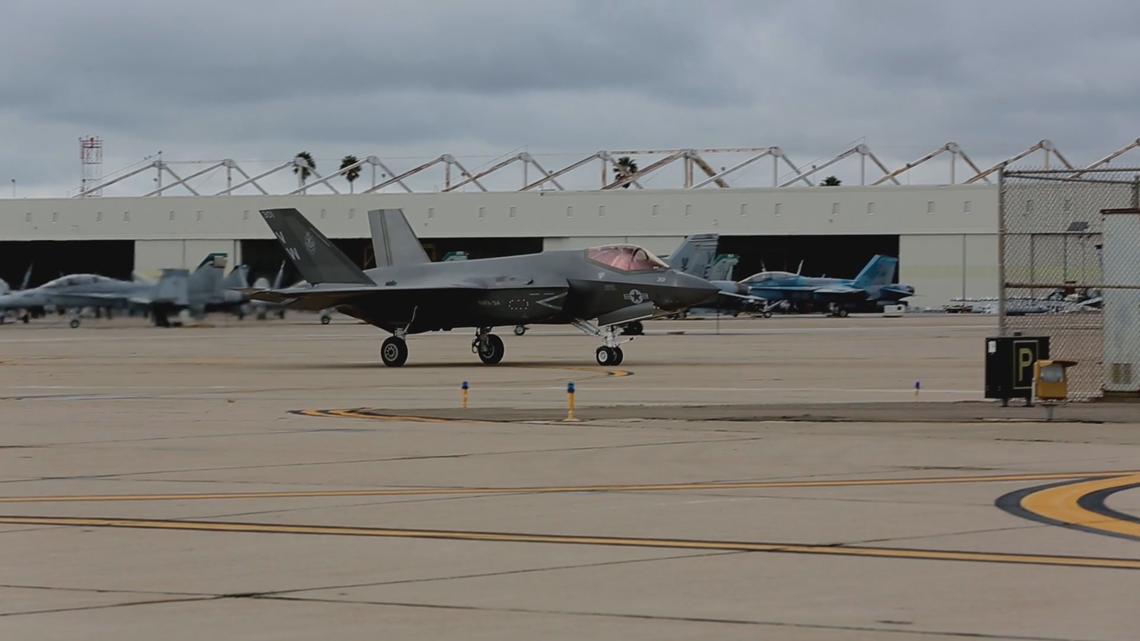 EA-18G Growler
The EA-18G Growler is a variant in the F/A-18 family of aircraft that combines the proven Super Hornet platform with a sophisticated electronic warfare suite that performs various functions, including communications jamming and countermeasures.
Officials said the flyover commemorates 50 years of women flying in the U.S. Navy.
In 1973, the first eight women began flight school in Pensacola, Fla., and one year later, six of those eight women, titled "The First Six," earned their Wings of Gold. Since then, women have served, operated, and led at every level of Naval Aviation.
Lt. Katie Martinez, a Naval Flight Officer assigned to VFA-122, said she looks forward to representing Naval Aviation at one of the world's most-watched events.
"It's not a feeling I can even put into words," said Martinez. "It doesn't get bigger than the Super Bowl, and I am humbled and honored to be able to participate with my friends and fellow Naval Aviators as part of this once-in-a-lifetime opportunity."
Super Bowl
Get all the latest news and updates about what is happening around the Valley for Super Bowl LVII.