PHOENIX — Editor's note: The above video aired during a previous broadcast.
Two of the biggest Super Bowl events are happening just a stone's throw away from each other. And with many of downtown Phoenix's roadways expected to close or fill up with traffic, walking is your best bet.
Starting at the Convention Center
If you want to make the brief walk, the north exit of the Super Bowl Experience is going to be the best place to start.
That gate will put you out onto the corner of 3rd and Monroe streets. Here you can take a left towards 2nd Street, or just keep going straight ahead.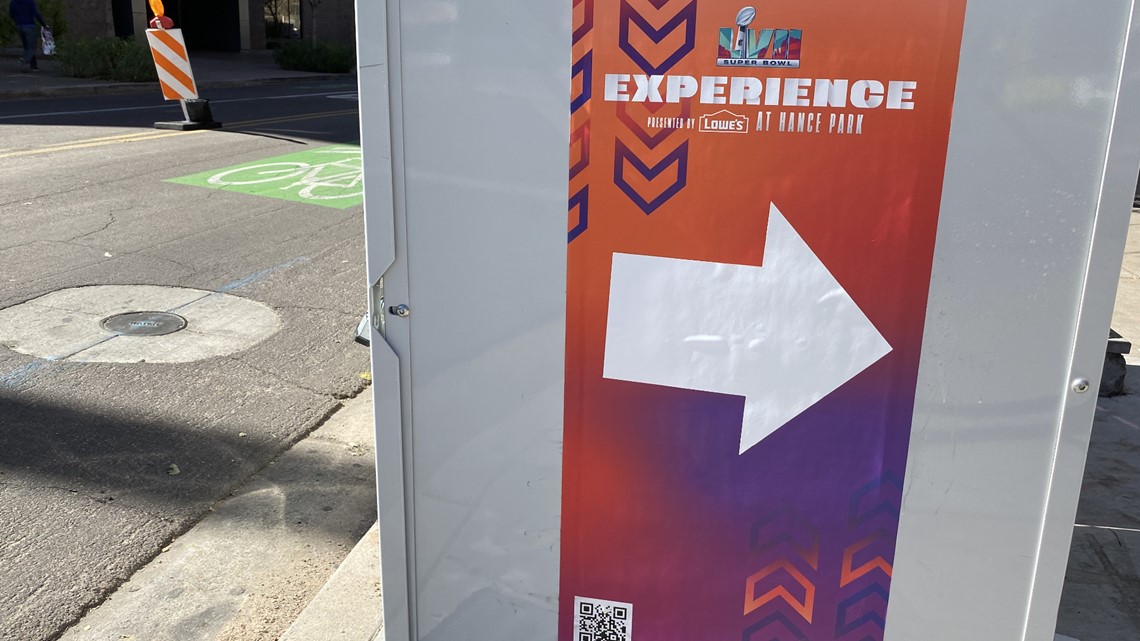 Either way you go, you'll see plenty of these bright orange signs posted along the route.
Once you reach Fillmore Street, head over to either 1st or 2nd streets for a straight shot to Hance Park.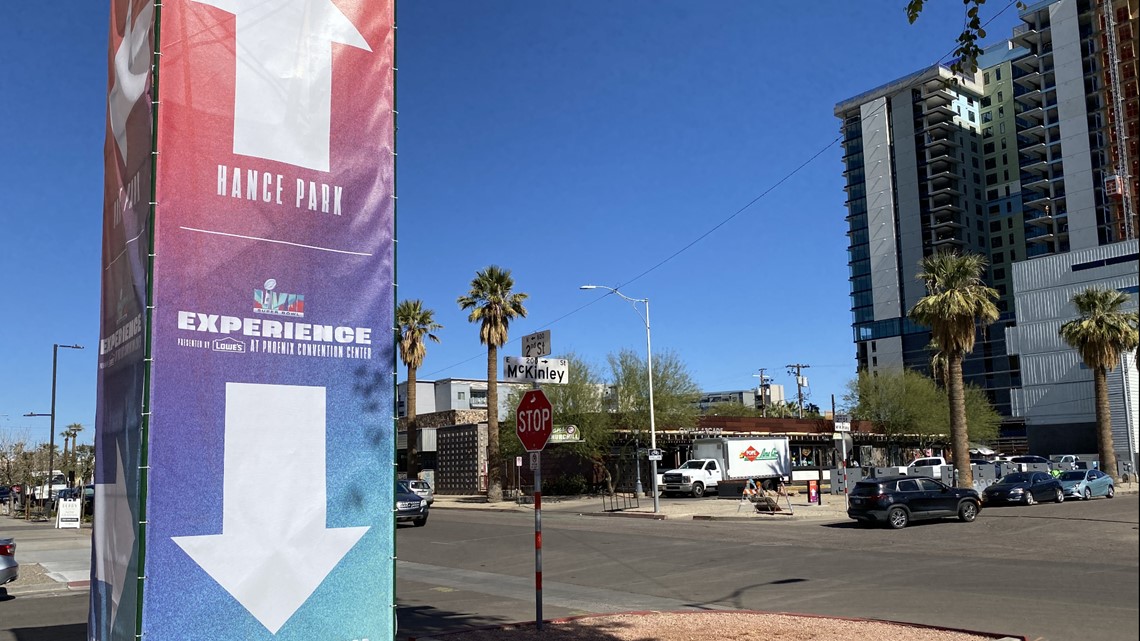 The 12-foot-tall orange and blue blocks pointing out the way to go are hard to miss!
After Fillmore, your next major street is Roosevelt: And this is a great place to get distracted!
Roosevelt Row is Phoenix's premier arts district, and the street is home to scores of businesses and restaurants for you to enjoy.
And trust us, you'll know it when you see it!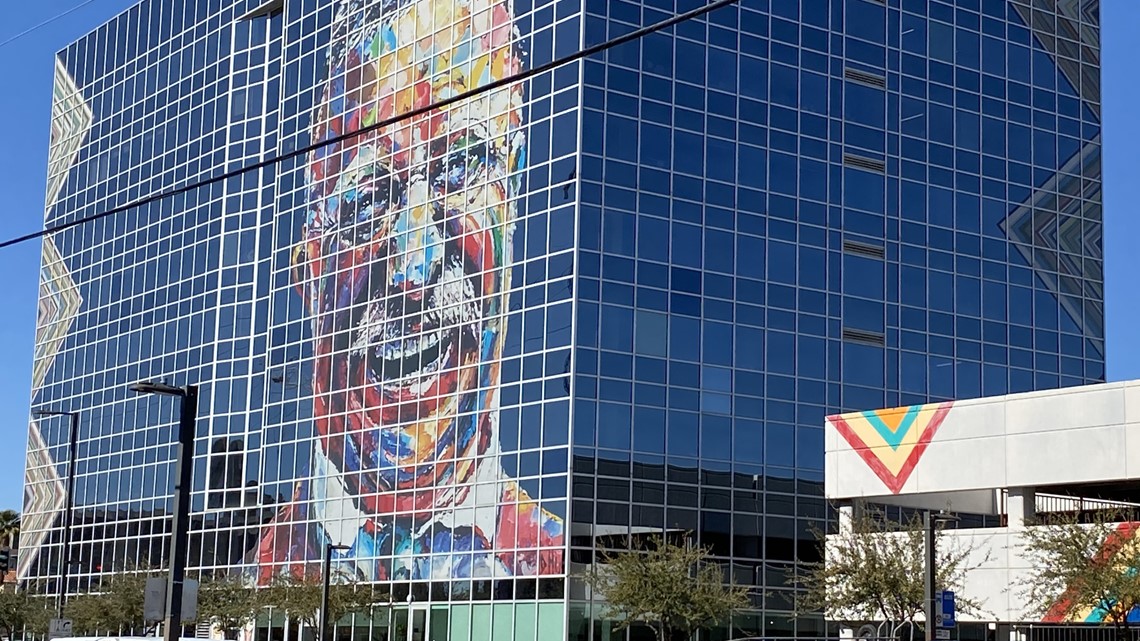 Once you pass Roosevelt Row, the end is in sight. Literally! By now you should be able to see the gates to the Super Bowl Experience at Hance Park.
If you're walking up 1st Street you'll be able to spot Gate B, and if you're going up 2nd Street you should see Gate C at the end of the road.
Once you reach Portland Street, the rest of the roadway will be closed off leading up to the gates.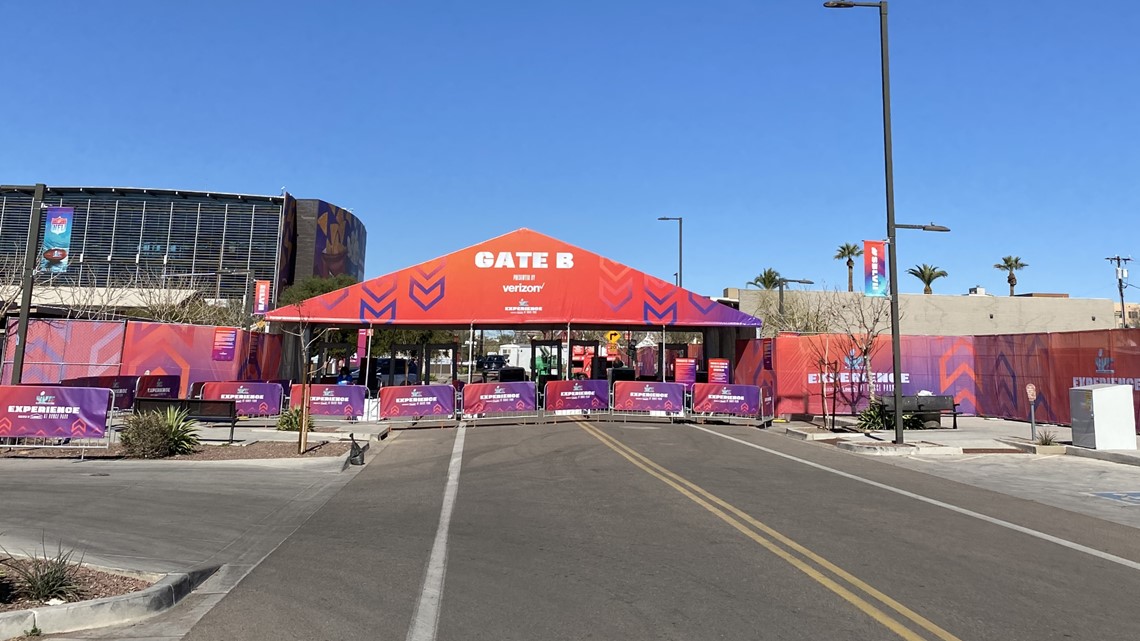 If these gates are full, or if you just want to see a bit more spectacle, you can follow Portland Street west towards Central Avenue. Take a right onto that sidewalk and make your way north towards a ramp leading down on your right.
That pathway will take you down and under Central Avenue where Hance Park opens up to the main gates of the Super Bowl Experience.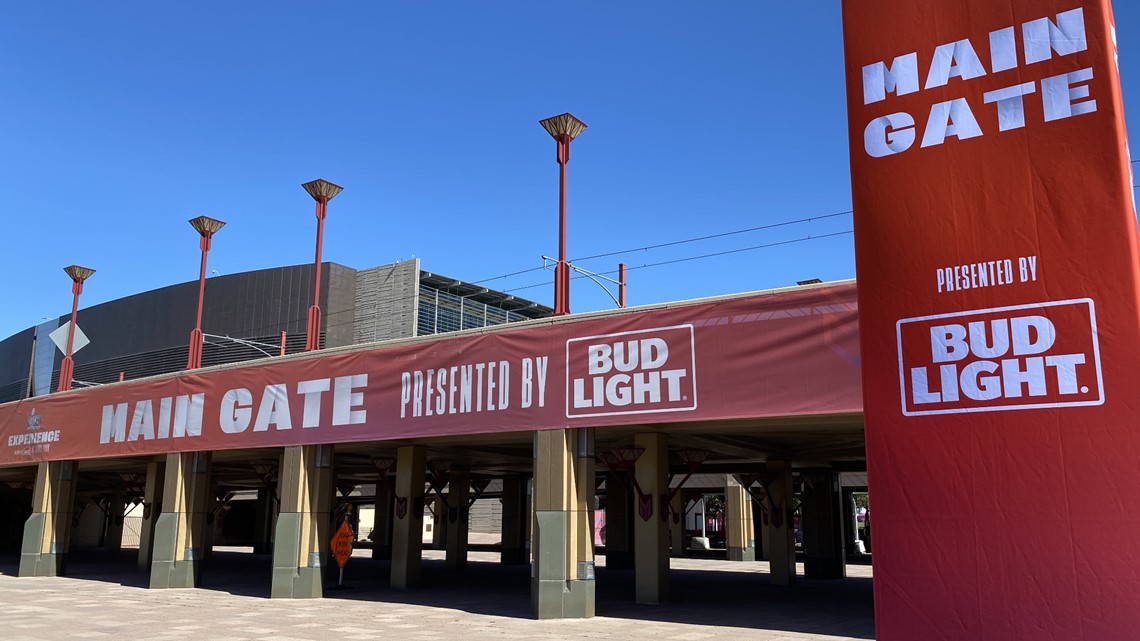 This adds about five minutes to your walk, but getting to see the park all done up is so worth it. And with roughly twice as many points of entry, the lines at the main gate should (hopefully) move a lot faster!
The Super Bowl Experience at Hance Park will open Thursday, Feb. 9 from 2-10 p.m. The event runs through Super Bowl Sunday and features concerts from Jimmy Eat World, Gin Blossoms, Lee Brice, Major Lazer, and more.
12News SBHQ
12News is your home for all things Super Bowl LVII!
The Valley is expected to draw thousands of people to the Big Game – along with the many events and local attractions State 48 has to offer.
Scottsdale will be home to the Historic Old Town ESPN Main Street Tailgate and the Tailgate Time Machine block party.
Meanwhile, Glendale will host the Super Bowl itself, and city officials told 12News Glendale has had the explosive growth it needs to match it
Visitors can expect roadway and parking improvements, top-of-the-line security, and a newly expanded entertainment district ahead – a project that's been years in the making.
The Grand Canyon State is home to some beautiful scenery and spectacular weather, both of which make for great golfing and hiking. The 12News digital team has guides to help make your Valley experience GREAT.
Super Bowl LVII
Get all the latest news and updates about what is going on around the Valley for Super Bowl LVII.