GLENDALE, Ariz —
The Arizona Cardinals had as close to a perfect offseason as an NFL team can have. The team filled needs, picked up one of the best receivers in the NFL without giving too much away and left itself in a position to be able to draft the best available player with the 8th overall pick.
Because there's not an obvious need Arizona must fill with the 8th pick, there are a lot of options and different scenarios in play for GM Steve Keim.
Keim, entering his 21st NFL Draft, spoke with reporters via Zoom on Wednesday and discussed many scenarios when asked, showing the team is open to a lot of different players and situations, which won't be decided until they're on or close to being on the clock next Thursday.
Keim said he considers 8 to 10 players in this draft to be "blue chip" players, above the rest. That would leave at least one of those players available for the Cardinals at No. 8, in addition to other options.
Below, I'm going to dive into five scenarios that could come to fruition for Arizona at No. 8, in no particular order of preference or likelihood.
Offensive Tackle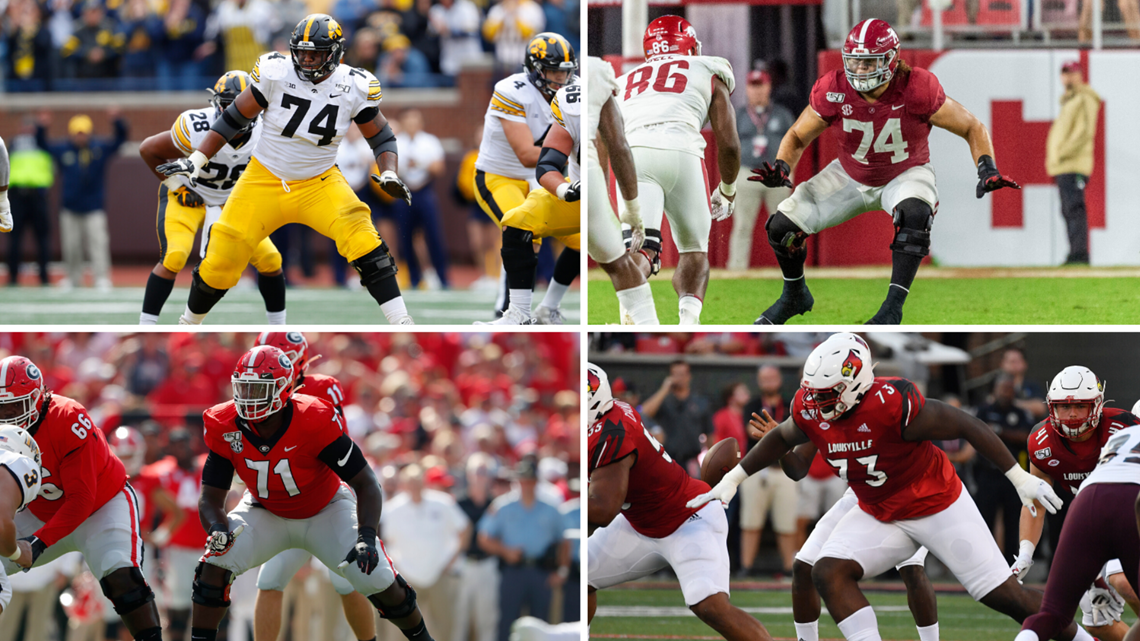 After the Cardinals drafted QB Kyler Murray No. 1 overall in last year's draft, many expected the Cards to follow that up with offensive linemen in either the second or third round after the team had the worst offensive line performance in the NFL in 2018.
Keim decided to skip out on drafting a potential starter on the offensive line last year and roll with what he had.
In the end, the offensive line performed much better, though Murray was still sacked 48 times.
This offseason, the team extended left tackle D.J. Humphries through 2022, re-signed right tackle Marcus Gilbert for another year, will have back guards Justin Pugh and J.R. Sweezy and still have two options at center in A.Q. Shipley and Mason Cole.
So, no immediate need. However, right tackle Gilbert is on a 1-year deal and his past few seasons are riddled with injuries as he's missed an average of 12 games over the past three seasons.
There are four tackles considered top-tier in the 2020 NFL Draft and it's possible three or even all four could be available for Arizona at No. 8.
Steve Keim had a lot to say Wednesday about the offensive tackles in this draft, bringing up Tristan Wirfs, Mekhi Becton, Andrew Thomas and Jedrick Wills up by name.
"They're all fun to watch. Andrew Thomas is a guy who's probably one of the best pass protectors. You've got Becton who's freakish and one of the most powerful and gives you that 'wow factor.' Wirfs has tremendous upside athletically and does things out in space that are amazing and you'd like to think he'll get better and better, and our guy at Alabama (Jedrick Willis) he can play guard, he can play right tackle, he's tough, he's nasty. The guys bring so many different things to the table that you get excited about. At the end of the day, I think all four of them are gonna be good players and you just have to determine who fits with what you do best."
"Some are a little more physical, some are better pass protectors, a couple of them can play inside and outside, a couple can play left tackle and right tackle, so they've been a lot of fun to evaluate and we've had a lot of fun stacking those players and it's going to be interesting to see where those guys go in this draft."
That's a lot of good things to say on the offensive tackles. Is it smoke or is Keim leaning toward an impact blocker to protect Murray?
Keim's been making draft picks for Arizona since 2013, when he drafted Jonathan Cooper seventh overall. In 2015, he took Humphries 24th overall. Since then, he hasn't used a first round pick on an offensive lineman.
In 2016, 2017, 2018 and 2019, he selected two offensive linemen in each of those drafts.
I'm not convinced Keim is leaning toward using his 8th pick on an offensive lineman, but if he wanted to, he'd have a few options that are being graded very highly by scouts and other teams in Becton, Wirfs, Wills and Thomas.
The one that would make the most sense to me would be 6'4, 312-pound Wills out of Alabama, a guy who played the right side in college, protecting Tua Tagovailoa's blind side. He could be an instant starter at right tackle or lie in wait if Gilbert appears to be the better option in training camp and he's used to blocking for a QB with legs.
Defensive Tackle Derrick Brown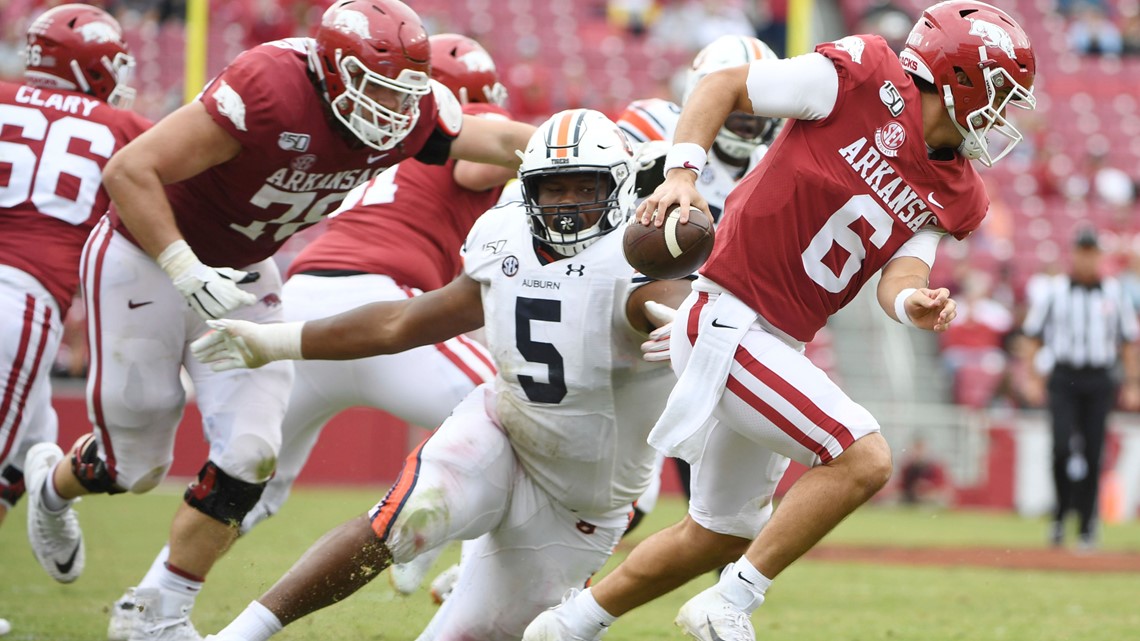 There's a chance that the best player on the board when Arizona gets on the clock is former Auburn DT Derrick Brown.
The 6'5 325-pound tackle was a force for the Auburn defensive line in his career. In 2019, Brown tallied 55 tackles, tying for the team lead with 12.5 tackles for loss and collected four sacks and four pass breakups and caused two fumbles.
From 2012-2018, not a single defensive tackle was drafted in the top 10 of an NFL Draft. In 2019, two were taken in the top 10, Quinnen Williams (New York Jets) and Ed Oliver (Buffalo Bills).
Brown is certainly a worthy talent to grace the top 10, but is there enough need for Keim to pull the trigger?
Going into the offseason, there was need for a higher performing DT to go along with Corey Peters, but the Cardinals signed former Bills DT Jordan Phillips, who inked a three-year $30 million deal.
If the Cardinals philosophy on draft day is to take the best player available, that could be Derrick Brown.
The Cardinals have only drafted two defensive tackles in the Steve Keim era since 2013: Robert Nkemdiche (Round 1, Pick 29) in 2016 and Rodney Gunter (Round 4) in 2015. Neither are with the team anymore.
Linebacker (Hybrid) Isaiah Simmons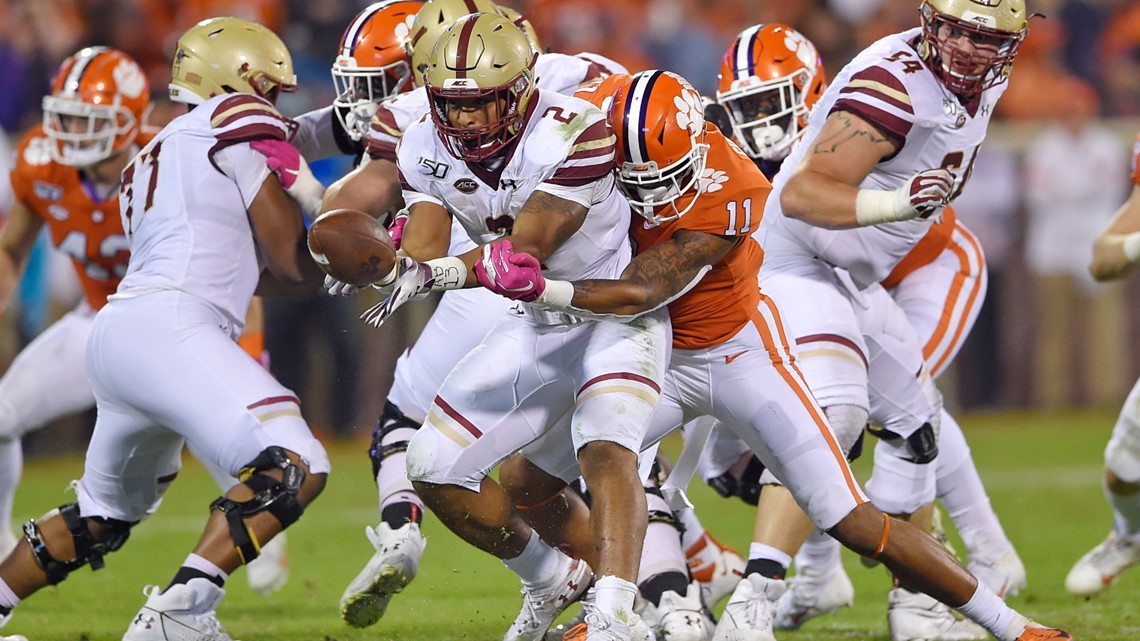 If three quarterbacks are taken in the first six picks, which is a very real possibility, and things fall just right, there's a chance former Clemson star Isaiah Simmons could be there for Arizona at 8.
I'd call this scenario unlikely but possible. Here's how it would work:
Cincinnati takes QB Joe Burrow, Washington takes DE Chase Young, Detroit takes CB Okudah with three of the first seven picks. Miami and Los Angeles (AFC) have the fifth and sixth picks, respectively. If they take QB's Tagovailoa and Justin Herbert either at 5 or 6 or trade up, that's now 5 of 7 picks and Simmons has not been taken. In this very possible scenario, that leaves the New York Giants at No. 4 and the Carolina Panthers at No. 7.
The Giants will likely have to decide between bringing on Simmons and having their pick of the top offensive tackle drafted, which they are in need of.
If the Giants go with a tackle and barring anyone trading into the 5th or 6th spot to grab Simmons, it will now be up to the Carolina Panthers if they want Simmons.
The Panthers have a plethora of needs including cornerback, linebacker, safety and interior linemen on the offensive and defensive side. I'd find it hard to believe the Panthers would pass on Simmons if he was there, especially after the surprising retirement of superstar (and fan favorite) linebacker Luke Kuechly. Nevertheless, it could happen.
If all of these lined up Simmons would be there for Arizona and he would certainly be the best player available. The Cardinals don't have immediate need at linebacker with Jordan Hicks, Devon Kennard, newly-signed De'Vondre Campbell, Dennis Gardeck and Haason Reddick, but Simmons, a hybrid player, would be an immediate asset to a defense that finished last in total defense in 2019 despite having two pro bowlers in Jones and safety Budda Baker.
Simmons was the talk of the NFL after his impressive combine, graded extremely high as a Pro Bowl and All-Pro potential talent.
Wide Receiver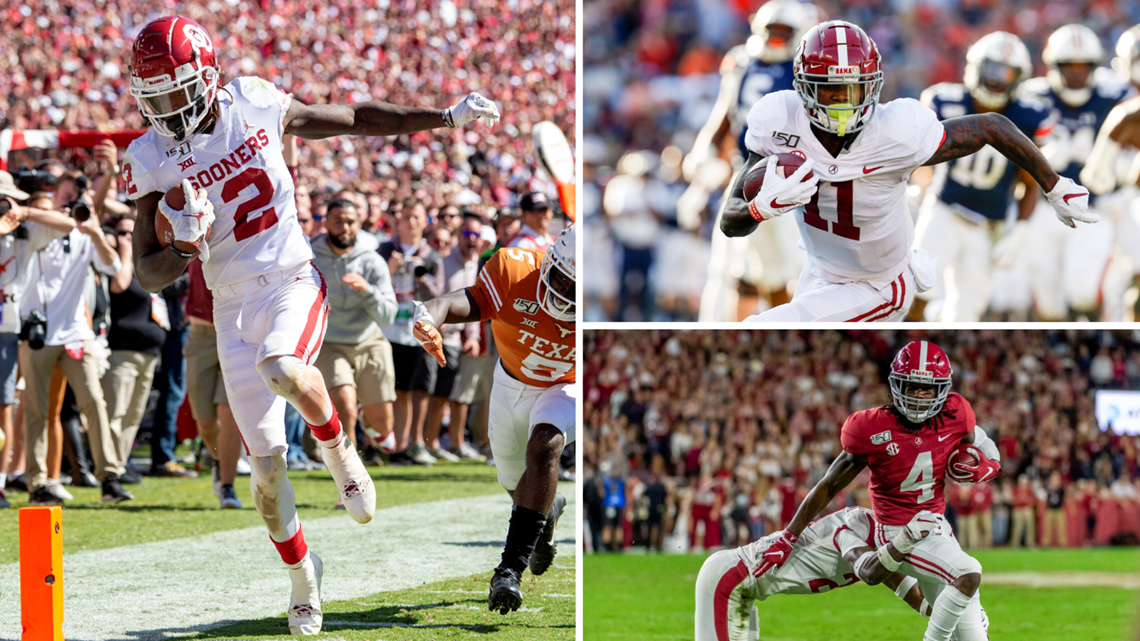 Ah...perhaps the most interesting of all scenarios for Arizona at No. 8.
We know the Cardinals pulled off a massive deal when they dealt David Johnson to Houston for one of the best receivers in the game in DeAndre Hopkins. The immediate impact Hopkins will have in Kliff Kingsbury's offense is exciting to think about.
Hopkins will line up across from the ever-reliable Larry Fitzgerald, entering year 17 and speedy receiver Christian Kirk will make up the third option for Murray.
With Hopkins, the argument could and should be made that using such a high pick on a receiver when it's really not close to the "need" category anymore could be, for lack of a better word, reckless.
It may not have been wise to take a receiver so high even if Arizona didn't acquire Hopkins. This may be the most impressive and deepest wide receiver draft class of all time. To spend a first on a receiver in this draft, you really have to covet that player because the talent at the position available in rounds two and three will be like never before.
Additionally, the Cardinals drafted not one, not two but three wide receivers in the 2019 draft in Andy Isabella (round 2), Hakeem Butler (round 4) and Keesean Johnson (round 6), players that the team continues to be high on.
Even with all that, the Cardinals could very well be pursuing a wideout next Thursday. At the NFL combine, Kingsbury and Keim had very positive things to say about the top-3 rated receivers in the draft: CeeDee Lamb (Oklahoma), Jerry Jeudy (Alabama) and Henry Ruggs III (Alabama).
Lamb played with Kyler Murray at Oklahoma and Murray has been lobbying for him. Ruggs tied the 5th-best 40-yard dash time ever at the combine with a 4.28 and has drawn comparisons to Kansas City's Tyreek Hill. And Jeudy might have the most positional talent out of all of them.
Are any of these receivers on Steve Keim' list of "blue chip" players? Maybe all three of them are.
When asked Wednesday whether the Hopkins acquisition means wide receiver is a no-go at No. 8, Keim said no, but didn't talk much specifically about Jeudy, Lamb and Ruggs.
"If there's a player that we covet and it's at the right spot and it's somebody we're high on, we'll certainly take advantage of that," Keim said. "Your needs are always changing. Just because it may look like on the surface that we're not as needy at wide receiver, that could change pretty quickly."
With the addition of Hopkins, the Cardinals already have the potential to have one of the most lethal offenses in the NFL. Adding a speed demon like Ruggs to the slot or an all-around playmaker like Lamb or Jeudy, to eventually succeed Larry Fitzgerald, that could be in the best interest of Kingsbury, Keim and (obviously) Murray.
Team 12's Bruce Cooper says his pick for Arizona at No. 8 is Ruggs.
"The Cardinals are closer to being a dynamic offensive unit than they are a defensive one. So the smart move is to draft a receiver. But which one? Well, the answer is simple. Take a page out of the defending Super Bowl champion Kansas City Chiefs book. Draft for speed.
Ruggs doesn't even have to start to make an impact. Kliff Kingsbury can use Ruggs in packages to create mismatches and nightmare situations for opposing teams. How about a 10-personnel look with Ruggs, Andy Isabella (4.31, 40 time) DeAndre Hopkins and Larry Fitzgerald with Kenyan Drake in the Backfield?
Or how about going empty with Christian Kirk, Hopkins, Fitz, and Isabella with Ruggs motioning out of the backfield? Do Defenses run dime packages? Rush three and drop eight leaving Kyler Murray to run wild? The Cardinals have a golden opportunity to be special and dynamic by selecting Ruggs."
Don't be surprised if the Cardinals add one of these wideouts with superstar potential even after the Hopkins trade.
Trade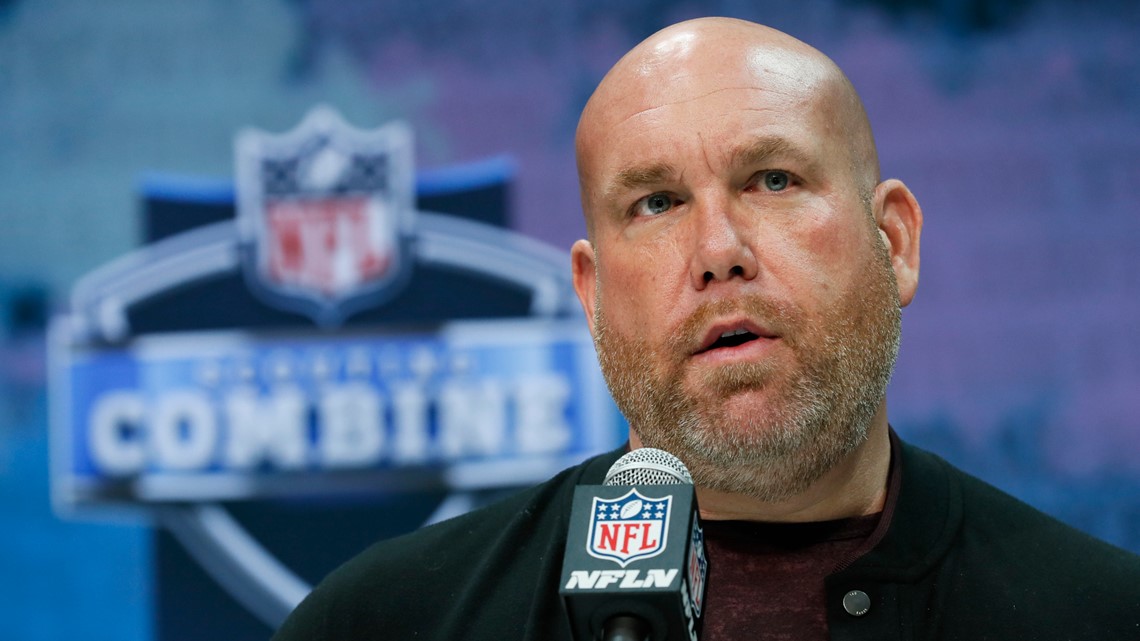 Of course, the trade scenario is always there for any team and it's never decided until picks are being made in the draft.
For the Cardinals, who don't have an immediate need and only have six picks in the 2020 draft, it makes a lot of sense to trade back and acquire draft capital and still snatch up a guy the team is high on later in the round.
I talked about how the Cardinals could have three or even four options for offensive tackle there at No. 8 and could have all three of the top receiver options there at No. 8.
If the team is not 100%-in on any of those six or seven players or is debating between multiple, obviously it wouldn't be surprising if they traded back if the offer is right.
If the Cardinals trade back into the 10-15 range, the team could still have one of the three top receivers and one of the four top tackles available.
Keim discussed Wednesday that there's always the possibility or trading down and even said the they've had discussions on trading up. It's not predictable and it'll depend on what's available when they get to eight and who they're targeting.
Plenty of teams will be looking to trade up and knowing the Cardinals have no immediate need at 8, it's likely Steve Keim will field plenty of calls on draft day. But will the price be right?