He's just about everyone's favorite Arizona Cardinal and not just for his proven performance on the field. Larry Fitzgerald always seems to find a way to give back to our community.
So, just in case you needed to add to the million (probably) reasons to love Larry Fitzgerald, this is it.
The star receiver is picking up the tab Tuesday, all to raise money for a terminally ill deli owner in Scottsdale. Fitz will pay for all orders at Casella's Deli from noon to 5 p.m.
Joe Casella, 79, opened the deli on Granite Reef Road near McDonald Drive with his wife in 1977. Since then, he's been a fixture of the community and a huge supporter of Saguaro High School's football team.
Donations will be collected for Joe Casella, who was diagnosed with terminal cancer, and his family. Fitz said in a news release he wants to support the Casella family and respects what they represent here in the Valley.
"Joe and his family are such a big part of the community and a true example of a family run restaurant that cares about their neighbors and community," Fitzgerald said.
Hungry customers who visit the deli from noon to 5 p.m. Tuesday will receive a free lunch courtesy of the NFL star. All proceeds will go to help Casella and his family.
PHOTOS: Larry Fitzgerald pays for lunches at Scottsdale deli for a good cause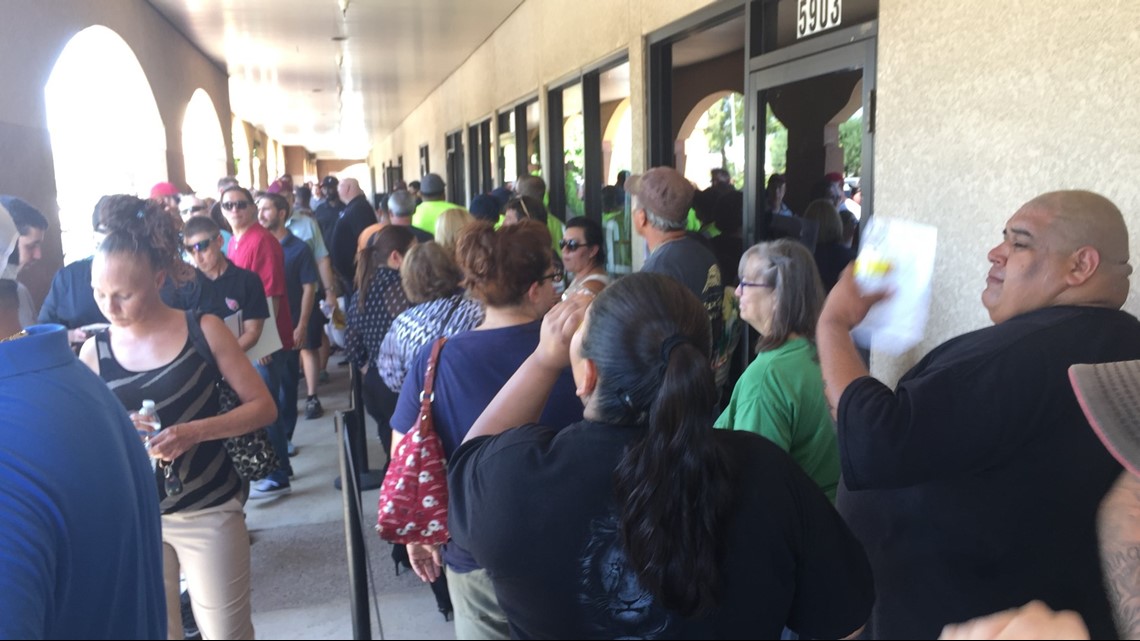 After 42 years of loving the lunch crowd, now Fitzgerald and others are showing some love for them. The Casella family said they were "touched" by the support for Joe.
"It's an incredible feeling to see the community rallying around him and the good he stands for," Tina Casella, Joe's wife, said in the release.
Casella Family
.
Fitzgerald is expected to be at the deli Tuesday a long with teammates DJ Foster and Christian Kirk, who both attended and played football at Saguaro High School.
Those who can't make it to Casella's during the event can mail donations to the restaurant at 5905 N. Granite Reef Road.