PHOENIX — More and more we're seeing professional athletes using fashion as a vehicle of expression. Last year, some of the biggest stars in sports wore shirts to show their support for Phoenix Mercury star Brittney Griner while she was imprisoned in Russia. Heading into the 2023 season, a designer with Valley roots got the opportunity of a lifetime to create custom clothing for Mercury players in what's called the Layers collection.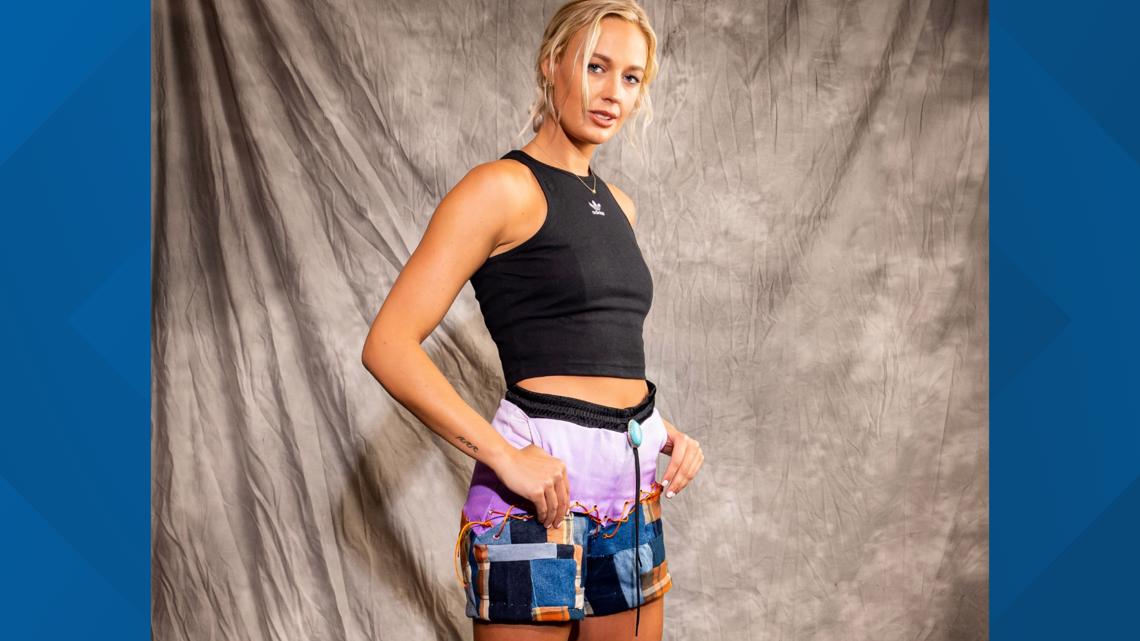 "They are strong, they're resilient. They're just amazing, incredible women, but they also have a different layer to them that makes them unique," designer Jocelyn Hu said. "For Sophie [Cunningham], I know that she has a signature cuff role in her shorts and that's why I wanted to make shorts for her. To kind of emphasize that part of her style. Diana Taurasi, for instance, I know that she kind of skews towards black and she does a lot of hoodies, so I kept that in mind when making her piece."
The hoodies, shirts, and shorts Hu created are one-of-a-kind, just like the six Mercury players she designed the pieces for. Hu, a Corona del Sol High School alum who took up sewing just three years ago, tapped into the players' passions off the court as her inspiration. The 31-year-old is a lifelong Valley sports fan who found ways to support her teams while attending college at NYU, but she never could have predicted she'd be creating custom clothes for players she admires.
"I've wanted to tie in the Mercury X-Factor with a different grommets and the different laces and all the pieces have the same purple ombre that is unique to the purple of the Mercury," Hu said. "It's wild. I feel like in high school this had never crossed my mind. I'm living the dream."
Mercury center Brianna Turner's shirt showcases her support of social justice movements, guard Shey Peddy's hoodie pays homage to her WNBA journey, and guard Moriah Jefferson's long sleeve celebrates her faith. Hu landed on a button-down for Brittney Griner and the dedication in the details did not go unnoticed by BG.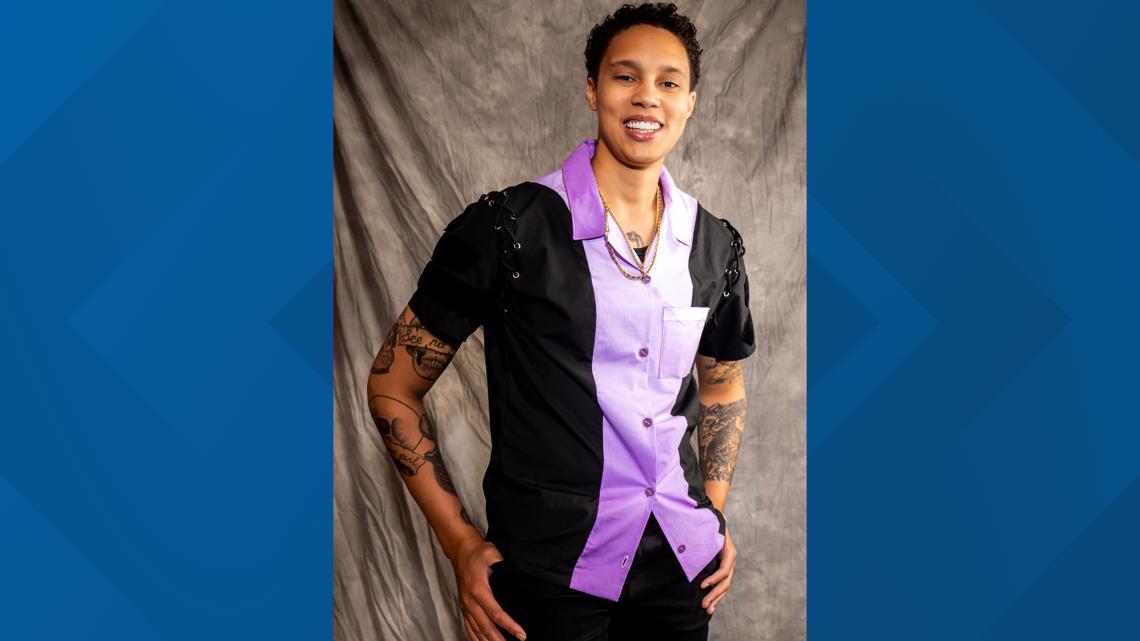 "I love my shirt a lot. You know, I had pieces from a wife who you know, I mean, she's the true MVP, honestly, you know, everything that she did for me," Griner said. "Having her graduation stripes on my shoulder was amazing. The rainbow stitching, everything that went into it every little fine detail. It was amazing. I mean, killing it."
The opportunity to work with the Mercury materialized after Hu shared a BG-inspired sweater she created on her social media pages. The sweater's dramatic sleeves symbolize the 42 weeks Griner was wrongfully detained with 21 detachable sections on each arm. From the purple ombre dip dye to the rainbow thread, Hu's design made a statement and caught the attention of the Mercury team. Hu's desire to bring awareness to BG's situation turned into a beautiful and seamless collaboration with one of her hometown teams.
"It was just something that I felt super strongly about, and I wanted to create a piece that could really tell the story," Hu said. "I posted it onto social media, and I tagged the Mercury team, and then lo and behold, they reached out!"
From that moment it was game time for Hu, who completed the bespoke collection in just one month. While the pieces she created for the Mercury players are one-of-one, Hu also creates commission pieces for those interested in wearing or supporting her art.
Sports
Watch more of the latest sports videos on the 12News YouTube channel. Don't forget to subscribe!