PHOENIX — UPDATE, Thursday, Sept. 21, 6:50 PM
WOW! That is all we have to say here at 12Sports after an unbelievable week of voting in the Friday Night Fever Game of the Week poll.
You, the fans, showed out all week and by Wednesday had broken the record of 129,119 votes!
This week's poll ended up with a grand total of 207,430 votes! It was a voting frenzy in the final 24 hours before the poll closed at 10 this morning, as we got 133,250 votes in that time.
And now, we can reveal which game will be the Game of the Week on Week 5 of Friday Night Fever!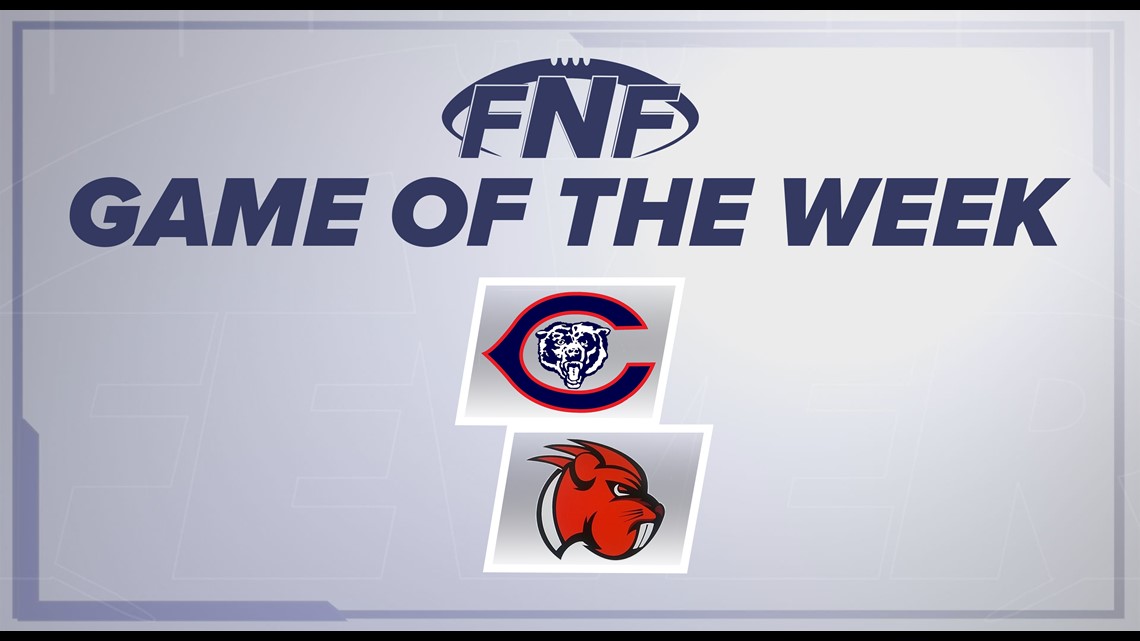 Congrats to Coolidge at Florence! Your game will be the Game of the Week on Friday Night Fever! 12Sports will be live in Florence on Friday on 12News at 5 and 6 p.m. before the matchup between the Bears and Gophers and then their game will be the first highlight in the show at 11:35 p.m.
Coolidge at Florence won with 106,284 votes. They battled with Greenway at Thunderbird all week, and that game finished second with 95,692 votes. Williams Field at Red Mountain finished third with 5,454 votes.
=============================================================================================
Week 4 of the 34th season of Friday Night Fever, Arizona's #1 and longest-running high school football show, is behind us and now it is time to get ready for another exciting week of high school football in State 48!
And, as we have done for the past two seasons, we are making you, the fans, a huge part of the show, by letting you choose the first highlight of the night, the Game of the Week!
Shout out to everyone who voted for the Week 4 Game of the Week. It was the best week of voting so far this season as we received 49,886 votes with the winning game, Valley Christian at Scottsdale Christian, getting 27,144 of those votes!
And now, in Week 5, the poll will feature the game that led to a record 129,119 votes in the Game of the Week poll last season!
And without further ado, here are the Game of the Week nominees!
Coolidge at Florence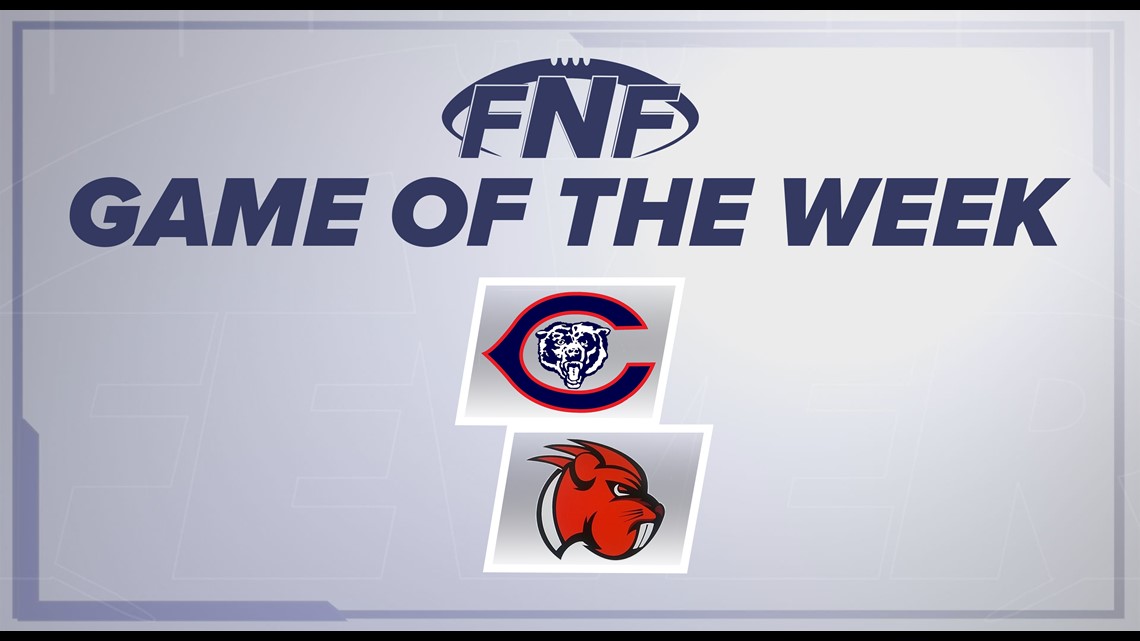 The first game in this week's poll is a historic rivalry just southeast of the Valley, Coolidge at Florence!
We featured this game in our Game of the Week poll in 2022, and it led to a record in voting! In Week 3 last year, this game got 77,208 of our record 129,119 votes, beating out Desert Edge at Highland, which got 48,787 votes! Let's see if we can top that in 2023!
Head Coach Rodger Schenk's Coolidge Bears are 2-3 this season. They opened the season with back-to-back losses to Sabino and Benjamin Franklin but bounced back with back-to-back wins over Santa Cruz Valley and Combs before falling last week to ALA-Ironwood, 7-6.
Head Coach Jesse Hart's Florence Gophers are 4-1 this season. They opened the season with a loss to Gilbert Christian but lost to Valley Christian in Week Two. Since then, they have rattled off three straight wins over Safford, San Tan Foothills, and Rio Rico.
The Bears and Gophers have played 75 times since 1935, with Coolidge leading the series 43-29-3, however, Florence won last year's game 14-12.
Williams Field at Red Mountain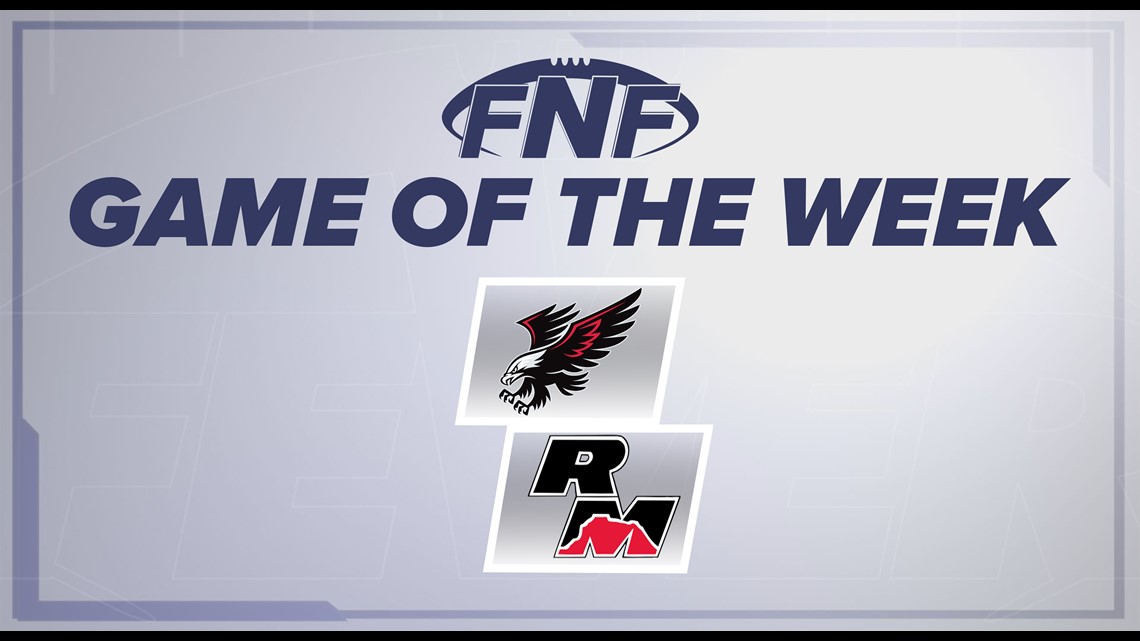 Game number two is a battle between 6A East Valley region rivals: Williams Field at Red Mountain.
Williams Field, led by Head Coach Steve Campbell, is a perfect 4-0 to start this season. They opened with a win over Brophy, and have since gotten wins over Desert Vista, Mountain Ridge, and Desert Ridge. The Black Hawks have a high-powered offense that has scored at least 35 points in all of their games this season.
Red Mountain, led by Head Coach Kyle Enders, is 3-1, with their lone loss coming to a team from out-of-state. The Mountain Lions opened with a win over Mesa, then traveled to California to play Helix (California) in the Honor Bowl, but lost 30-22. In the past two weeks, Red Mountain has gotten wins over Desert Ridge and Westwood.
They both have beaten Desert Ridge. Williams Field beat the Jaguars 35-12, while Red Mountain won 36-30.
These two schools have played three times. Red Mountain won the first matchup in 2020, but Williams Field won the past two games in 2021 and 2022.
Greenway at Thunderbird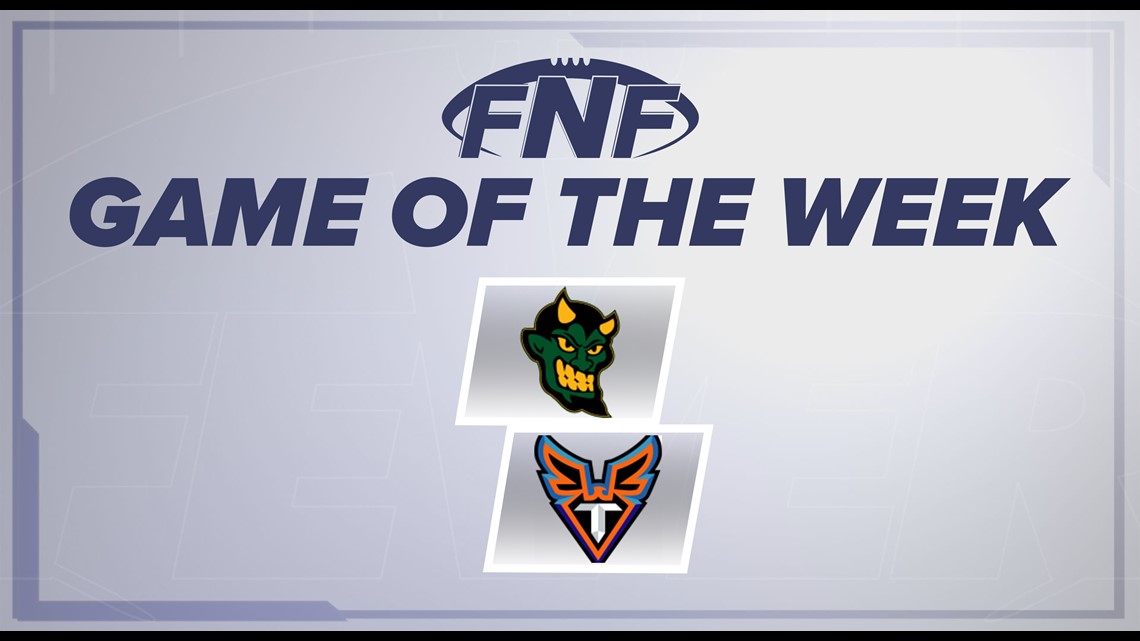 Game number three is between two rivals that sit only four miles apart in north Phoenix: Greenway at Thunderbird!
Head Coach Ed Cook and the Greenway Demons are undefeated at 3-0 this year. They have started their seasons with wins over Flagstaff, Deer Valley, and Dysart.
Head Coach Matt Nalette and the Thunderbird Titans are 3-1 this year. They opened their season with wins over Moon Valley, and Prescott but lost to Apollo in Week 3. They beat Glendale last week, 40-22.
This rivalry dates back to 1974 and these schools have met a total of 35 times. Thunderbird leads the series 19-16. Greenway has won five of the last six meetings, with the lone Titan win in that stretch coming in 2022.
VOTE
Now it is time for you to make your choice for which game should be named the Game of the Week for Week 4 of Friday Night Fever!
Make your choice in the poll below (and remember, you can vote as many times as you want, so be sure to refresh the page and vote again), and if you don't see the poll, click here.
The poll will be open until Thursday at 10 a.m. Be a believer and catch Friday Night Fever this Friday at 11:35 p.m.!
Also, be sure to vote in our Hot Shots Play of the Week poll! You can watch the top 3 plays in the video below and then click here to vote for your favorite! The winner will be revealed Friday night on FNF.
Friday Night Fever on YouTube