PHOENIX, Arizona — He's been referred to as the "iconic voice" behind the team.
After 51 seasons as a game announcer, Al McCoy is set to retire from the Phoenix Suns. According to the NBA, McCoy is the "longest-tenured broadcaster for a team in NBA history."
Before his last hoorah, 12Sports anchor Cameron Cox got the chance to talk with the legend who acknowledged that the time has come for him pass the torch. "It's about time for someone else to have as much fun as I have for the last 51 years," said McCoy.
The announcer remains excited for the upcoming games now that Kevin Durant is set to return to the court after an injury stunted his highly anticipated first home game with the Suns.
Despite the setbacks the Suns have seen, McCoy said Durant is a great addition to the Valley basketball team, adding that a Suns championship would be the "icing on the cake" to close out his decades-long career.
For fans who will miss hearing "that voice" at games, he said, "I'll be around."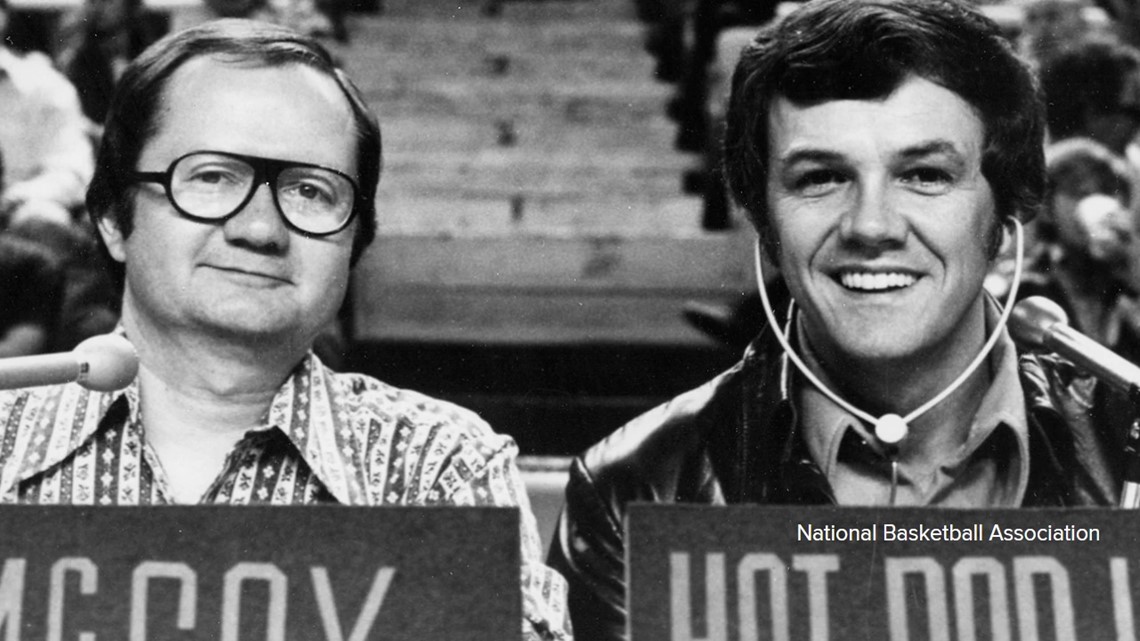 Sports
Watch more of the latest sports videos on the 12News YouTube channel. Don't forget to subscribe!
Arizona sports
The city of Phoenix is home to five major professional sports league teams; The NFL's Arizona Cardinals, NBA's Phoenix Suns, WNBA's Phoenix Mercury, MLB's Arizona Diamondbacks and NHL's Arizona Coyotes.
The Cardinals have made the State Farm Stadium in Glendale their home turf and the Footprint Center in downtown Phoenix is home to both the Suns and the Mercury. The Indoor Football League's Arizona Rattlers also play at the Footprint. Phoenix has a soccer team with the USL's Phoenix Rising FC.
The Valley hosts multiple major sporting events on a yearly basis, including college football's Fiesta Bowl and Cactus Bowl; the PGA Tour's highest-attended event, the Waste Management Phoenix Open; NASCAR events each spring and fall; and Cactus League Spring Training.