WASHINGTON — The Verify team is sorting through misinformation to bring you the facts about the 2020 election and the upcoming Inauguration Day ceremonies. President-elect Joe Biden and Vice President-elect Kamala Harris will be sworn-in on Jan. 20, as required by the 20th amendment of the U.S. Constitution.
While few details about the event have been released, there are a lot of questions on social media about how to attend. Do you need a ticket? Can you buy a ticket? Is the ceremony always held at the U.S. Capitol?
The Verify team has the facts.
The Joint Congressional Committee on Inaugural Ceremonies, or JCCIC
The Architect of the Capitol, or AOC
Was Inauguration Day always held on Jan. 20?
No. George Washington's first inaugural address was held on April 30, 1789. Subsequent inaugurations were held on March 4 until the passing of the 20th amendment, also called the Lame Duck Amendment. President Franklin D. Roosevelt and Vice President John Garner were the first to be sworn-in on the new date.
Do you need tickets to attend Inauguration Day?
Yes and no. The answer to this depends on where you want to be during the ceremony. A spokesperson for the Joint Congressional Committee said you'll need a ticket to be on the U.S. Capitol grounds. Those tickets are handed out by senators and representatives. You should be able to find a link to sign up on their website.
Both sources tell us no the tickets can't be sold.
If you don't get a ticket, you can still go. The JCC spokesperson said a large section of the National Mall will be accessible to the general public.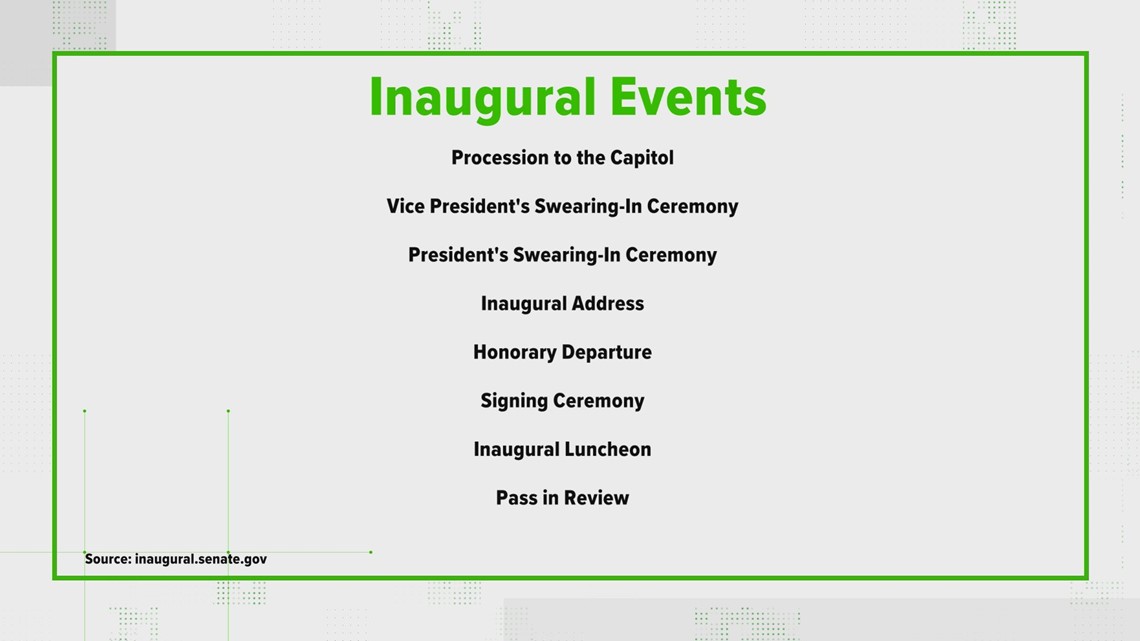 Is the inauguration always held at the U.S. Capitol?
No. Our sources said some swearing-ins not held at the Capitol include Lyndon B. Johnson who was sworn-in on a plane following the assassination of John F. Kennedy, and Calvin Coolidge who was sworn-in at his home in Vermont.
Have you seen anything about the election that you want Verified? If so, email the team at verify@wusa9.com, or use the form below.