FLAGSTAFF, Ariz. — Seeming to stretch out farther than what can be believed, the Grand Canyon National Park is an undeniable symbol of Arizona.
And on Sunday, Feb. 26, the park celebrates its 104th birthday.
But the canyon has a history that runs deeper than its status as a state park.
A new short documentary by a Diné (Navajo) filmmaker is shedding light on the canyon's sacred importance to the people who have called it home for centuries.
"Voices of the Grand Canyon" speaks the stories that most visitors to the park never hear. And for Deirdre Peaches – writer, director, and producer of the film – that story is a personal one.
>>You can watch the full 12-minute film below:
"I am Bitterwater Clan, born for Reed People, my maternal grandfather is Salt Clan, and my paternal grandfather is Bitterwater Clan. I am from Flagstaff, Arizona," Peaches said, introducing herself in Diné - the Navajo language.
"What brought me to filmmaking was a sense of reconnecting to my culture ... And using that as a way to learn more about my culture ... My traditions."
Her film features an all-Native American cast and production crew, placing the narrative of the Grand Canyon National Park in the hands of those that claim it as their homeland.
Viewers can see how the canyon is more than just a vacation destination.
"The archaeological sites are our footprints. It is evidence that the Hopi clans traveled through there," said Leigh Kuwanwisiwma, former director of the Hopi Cultural Preservation Office and one of the film's narrators. "The Grand Canyon is very special to us. It's our genesis."
"And so for people visiting the park," Peaches explained, "I would just advise them to be respectful as if you were going into a church or a service or something of that sort."
For Peaches, the canyon is just as much of a living thing as the people who walk its stony formations.
"What we do to the land we do to ourselves. So I think that's really important for people to realize."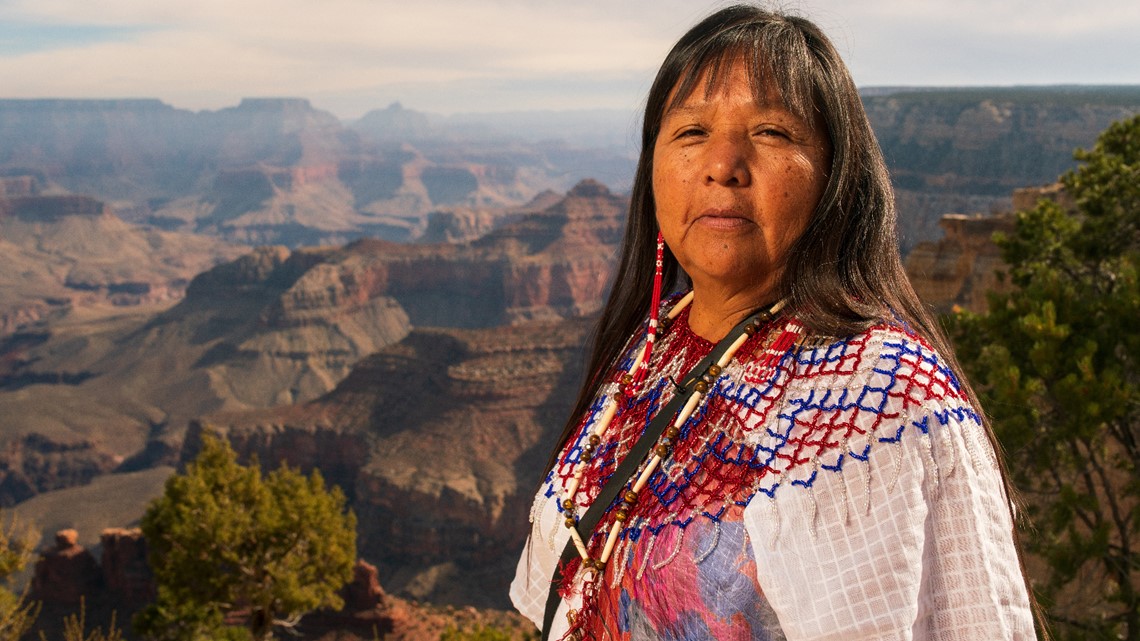 Voices of the Grand Canyon debuted in 2022 to a wave of success at film festivals around the American southwest, winning Best Documentary at the Indie Film Fest in Phoenix.
But Peaches is keeping a cool head about her success.
"I'm feeling really good," she said. "And so like, now, I feel like I just want to keep filming."
You can learn more about the film, and the vast history of the Grand Canyon at grandcanyontrust.org.
WE ❤ ARIZONA
Explore amAZing people, places and things across our state on our 12News YouTube playlist here.