PHOENIX — A Navajo Nation man will be performing "America the Beautiful" in a mix of American Sign Language and North American Indian Sign Language at the upcoming Super Bowl.
"I just want to be able to inspire and empower those who are on their own to look around and see that there are other people out there who are just like them, and to not feel so isolated or lonely," Denny said, signing through an American Sign Language interpreter.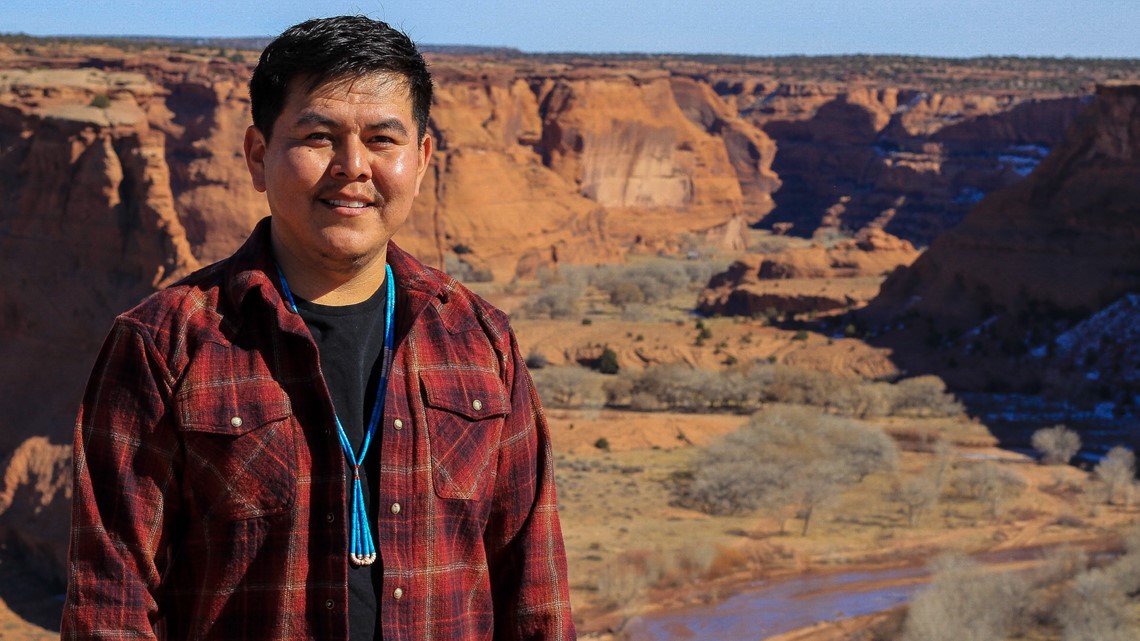 In a news release, Denny said he hopes his Super Bowl appearance will raise awareness of North American Indian Sign Language, a language he's helping to preserve through his work at UArizona.
Denny, 32, grew up in Pinon and his parents noticed he started to lose his hearing at the age of 5. He's currently working on a master's degree in sign language education and works as an ASL mentor from his home in the Navajo Nation.
During a recent press conference, Denny said he's honored to represent the Navajo, deaf, and hearing communities.
"All three of those communities I mentioned have three things in common: language, culture, and diversity. All these communities are still here and I'm so happy to be representing them," Denny said during the conference through an interpreter.
Denny is not the only Arizona man to perform at the upcoming Super Bowl.
Academy Award-winning actor Troy Kotsur, who grew up in the East Valley, will be performing the national anthem in American Sign Language.
SUPER BOWL LVII
Get the latest information on Super Bowl LVII on the 12News YouTube channel. Don't forget to subscribe!
How big is Maricopa County?
Maricopa County is the United States' 4th largest county in terms of population with 4,485,414 people, according to the 2020 Census.
The county contains around 63% of Arizona's population and is 9,224 square miles. That makes the county larger than seven U.S. states (Rhode Island, Delaware, Connecticut, Hawaii, New Jersey, Massachusetts and New Hampshire).
One of the largest park systems in the nation is also located in Maricopa County. The county has an estimated 120,000 acres of open space parks that includes hundreds of miles of trails, nature centers and campgrounds.
The county's seat is located in Phoenix, which is also the state capital and the census-designated 5th most populous city in the United States.