Superior Court Judge Peter Thompson ruled that Lake's attorneys failed to show "clear and convincing" evidence of misconduct by the Maricopa County Elections Department in verifying early-ballot signatures for the 2022 election.
He confirmed Democratic Gov. Katie Hobbs as the winner of the gubernatorial election.
Thompson gave the three defendants in the case - Hobbs, Secretary of State Adrian Fontes and Maricopa County - a deadline of 5 p.m. Wednesday to file motions seeking an award of court costs.
Ninety minutes after the ruling was released, Lake responded with a tweet: "Big announcement tomorrow!"
Later in the evening, a Lake staffer emailed the media with an invitation to a 1 p.m. Tuesday news conference at her former campaign headquarters for a "big announcement."
Clint Hickman, chairman of the Maricopa County Board, which oversees elections in the country's second-largest voting jurisdiction, issued this statement:
Wild claims of rigged elections may generate media attention and fundraising pleas, but they do not win court cases. When "bombshells" and "smoking guns" are not backed up by facts, they fail in court. This is justice, and this is what happened today in Kari Lake's election contest.
During a three-day trial that ended Friday, the judge alluded to not wanting to make any procedural errors in the case that might invite an appeal.
A Lake appeal is why Thompson is hearing this case for a second time.
The Arizona Supreme Court in March upheld Thompson's dismissal of six of Lake's seven claims in her election contest. But the high court sent back her claim that Maricopa County elections officials didn't properly verify signatures on mail-in ballots.
Early voters must sign an affidavit on the ballot envelope attesting that they are registered to vote in Arizona. It's one of the security checks for mail-in ballots.
Thompson set a high bar for Lake's attorneys to win the case, based on their own claims: show no signature verification was done and prove there's a mathematical basis to claim that the failure cost Lake the election.
Thompson ruled that he didn't find "clear and convincing evidence" or "a preponderance of evidence" to support the claims.
The former Phoenix TV news anchor has never conceded her 17,000-vote defeat.
Lake is considering a run for the U.S. Senate next year and also appears to be angling for the vice presidential slot on a Donald Trump ticket in 2024.
Lake's case faltered on day 1 of the second trial.
Her first "whistleblower" witness, a signature reviewer, went to great lengths to describe the verification process.
Under questioning by a Maricopa County lawyer, she agreed that she verified ballot signatures. So did a Lake second whistleblower.
In his opening statement, Lake attorney Kurt Olsen said he would show "hundreds of thousands of signatures" weren't properly verified.
On day 2 of the trial, the expert witness hired to support that argument, Erick Speckin, testified that 274,000 voter signatures were reviewed in less than three seconds apiece. He claimed that was impossible.
The county's co-elections director, Rey Valenzuela, described how signatures could be verified that quickly and why that conformed to state law.
Speckin also testified that he, too, could not say that no signature verification was done.
In his closing statement Friday, Olsen suggested the judge do the math to figure out how many of those 274,000 ballots might have affected the election outcome.
As was the case in the first trial, Thompson expressed his exasperation with Lake's legal team, Olsen, and former Cyber Ninjas lawyer Bryan Blehm.
"I feel like I'm teaching a seminar here," the judge said, as he corrected Lake's team on court procedure.
Thompson also shut down Blehm's attempt to explore his own conspiracy theory, expressed on his Telegram channel, that the county had given a reporter special treatment by fulfilling a public records request for signature-related documents.
That lawsuit sought to bar the use of electronic vote-tabulating machines in the mid-term elections.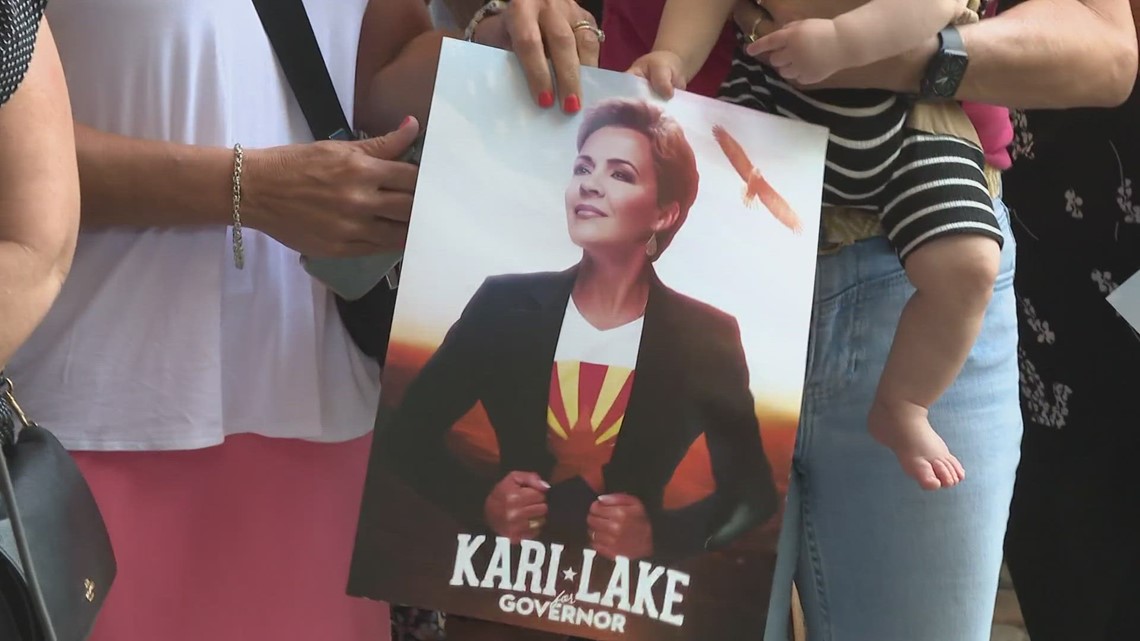 Up to Speed
Catch up on the latest news and stories on the 12News YouTube channel. Subscribe today.