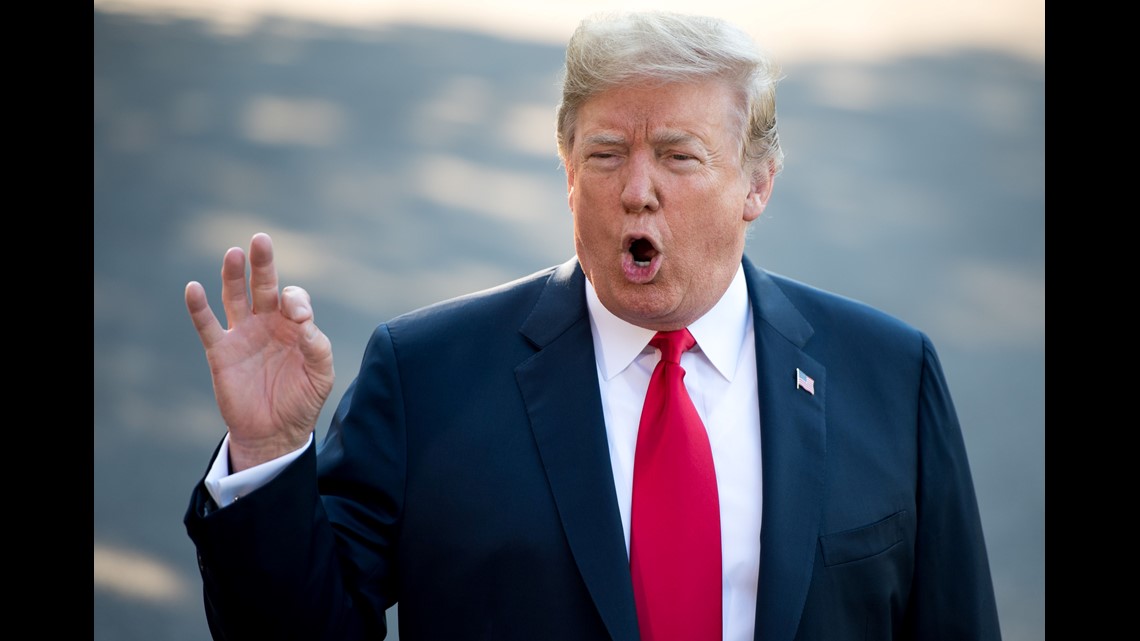 WASHINGTON – His disaster response operation under scrutiny, President Donald Trump pledged complete federal assistance Wednesday to areas of the Carolinas hit hard by floods after Hurricane Florence.
"The money will come as fast as you need it," Trump told officials during a briefing at Marine Corps Air Station Cherry Point in the southeastern part of North Carolina.
Trump, who is also reviewing flood damage in South Carolina, said as he exited the White House, "I think it will be an incredible day."
San Juan Mayor Carmen Yulin Cruz called Trump's doubts "delusional," and Republican leaders such as House Speaker Paul Ryan distanced themselves from Trump's tweets about Puerto Rico.
Wednesday, the president stopped first at the Marine Corps station in Havelock, North Carolina. The east coast of the Tar Heel state took the heaviest hit from Florence, and thousands of homes and roads are under water.
"This is a tough hurricane – one of the wettest we've ever seen, from the standpoint of water," Trump said in a video tweeted out Wednesday.
The president is scheduled to visit flooded areas near Myrtle Beach, South Carolina.
Trump praised the response to Hurricane Florence – but predicted it would be second-guessed by Democrats "at some point in the near future."
"Right now, everybody is saying what a great job we are doing with Hurricane Florence – and they are 100% correct," Trump said Tuesday on Twitter.
Florence made landfall in the Carolinas on Friday and lingered for days, overwhelming the region with heavy rains, high winds and storm surge. Some locations saw more than 30 inches of rain.
During his briefing in North Carolina, Trump said, "In moments of despair, we've witnessed the true character of the American people. Citizens all across our country rallied to rescue the stranded, to protect the innocent and to restore hope to families who've experienced tremendous and unbearable loss."
Rivers are still cresting, and tens of thousands of people remain evacuated from their homes.
More than 200,000 homes and businesses remain without power, most in North Carolina and many for almost a week. Early estimates put property damage at $15 billion to $60 billion, and the number could go higher.