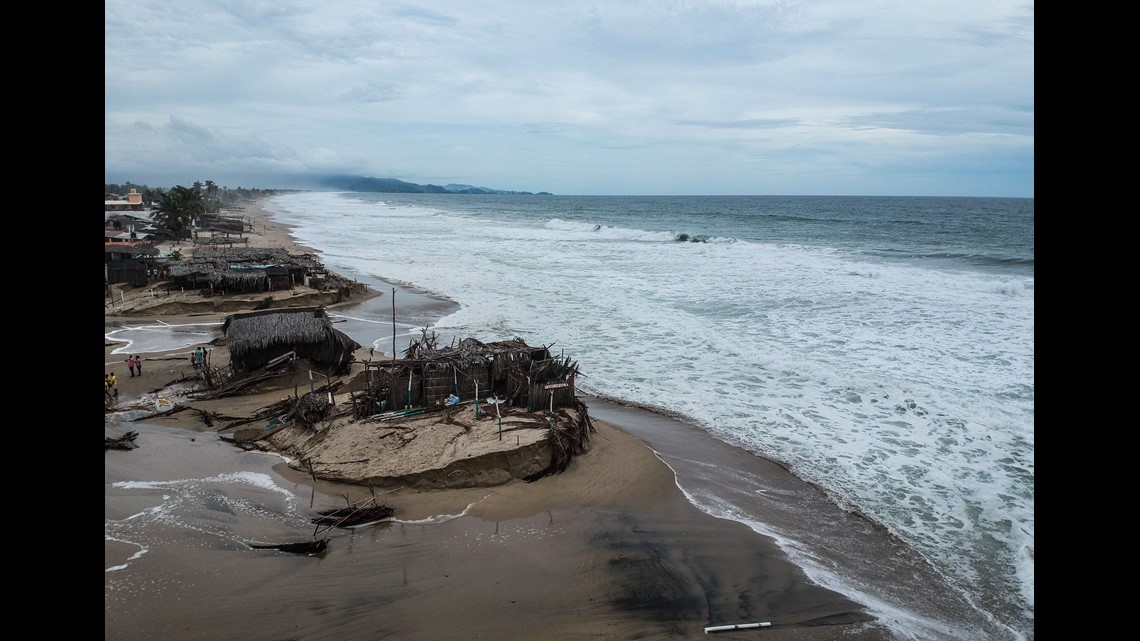 Hurricane Bud weakened to a tropical storm on Wednesday but remained a threat for Mexico's Baja Peninsula, where a tropical storm warning has been posted.
A day after roaring into a powerful Category 4 hurricane with 130-mph winds, the storm's winds dropped to 65 mph at 11 a.m. ET as it spun about 250 miles south-southeast of Cabo San Lucas, Mexico.
The storm is on a path toward both Cabo San Lucas and San Jose del Cabo, which are popular destinations for international and domestic travelers, receiving millions of tourists annually.
A tropical storm warning has been hoisted for southern tip of the Baja California peninsula from Santa Fe to La Paz, including Cabo San Lucas.
Heavy rain from Bud is likely across coastal areas of Mexico, which could bring "life-threatening flash floods and mudslides," the National Hurricane Center said.
Rough seas and dangerous rip currents will also threaten beachgoers along portions of Mexico's west coast, AccuWeather warned.
After hitting or grazing the Baja Peninsula, Bud should weaken to a tropical depression as it heads for the Southwest U.S. What's left of Bud should bring "significant rains and possible flash flooding" to the Desert Southwest over the weekend, the hurricane center said.
In New Mexico, the National Weather Service warned that areas recently charred by wildfires are "extraordinarily susceptible to heavy rainfall rates, and flash flooding or debris flows are looking likely" in some areas.
However, rain is desperately needed in the parched and wildfire-ravaged region. In Arizona, neither Phoenix nor Tuscon have had any measurable rain in more than three months, Weather.com said.
In the Atlantic basin, forecasters were monitoring a weather system in the Caribbean, which the hurricane center said has a 20% chance of developing into a tropical depression or storm within the next five days.
Contributing: The Associated Press