GILA COUNTY, Ariz. — The Copper Canyon Fire activity has significantly decreased and has forced the closure of U.S. 60 in Gila County near Globe, the Arizona State Forestry Department said.
Authorities said the efforts of firefighters overnight has greatly reduced the activity of the fire.
The fire began about three miles northeast of Globe and has spread 2,652 acres as of Monday morning. Authorities said the fire is 35% contained.
No pre-evacuations have been advised by authorities. The department said that threat to structures and property has greatly decreased.
The wildfire has moved away from the highway, and U.S. 60 was reopened on Monday.
"The fire was fueled Friday by hot, dry and windy conditions making suppression difficult," the department said.
"While there no evacuations at this time, all residents should always be in Ready mode and are urged to sign up for their local emergency notification system by going to their county's emergency management website."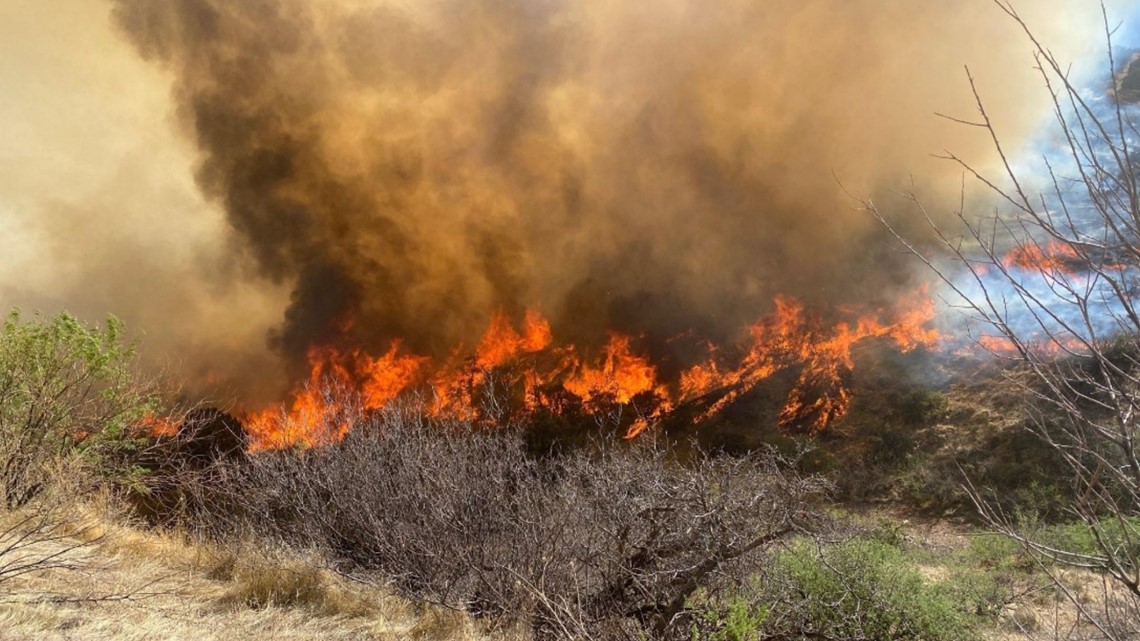 12 News on YouTube
Get the latest information on how to stay safe and protect your home during wildfire season in Arizona on our 12 News YouTube Playlist here.